The Colourful Universe of Jeff Aphisit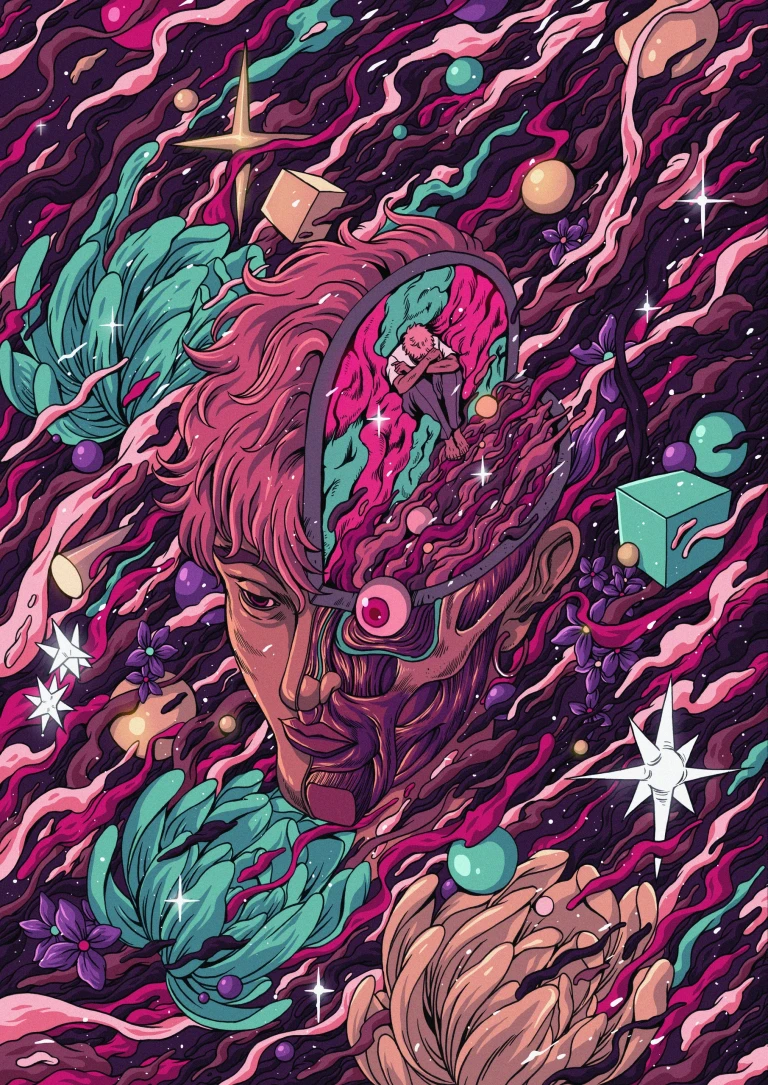 Above Jeff Aphisit: Comfort zone (Copyright © Jeff Aphisit, 2021)
Jeff Aphisit likes to keep his art "fun and interesting". His colourful, detailed art, inspired by his childhood and the universe, tells emotional stories from his imagination and past. He says that most of his inspiration comes from his childhood fascination with astronomy. Studying astronomy made him wonder about "what the universe is, why it was born, or what its purpose is". It gave him endless space to imagine which significantly shaped his style and subject matter as an artist.
His latest piece, "Safe planet", for example, is an homage to his interest in the universe and his childhood. It depicts a lone figure staring at a shining white sphere, surrounded by stars, cubes, flowers in vibrant colours. Jeff explains, "when I was a kid, I was quite isolated and didn't dare to approach other people due to strict parents". Because of this, his friends were art, cartoons, and games; "It was like a planet that I created during that time, it makes me feel happy and safe".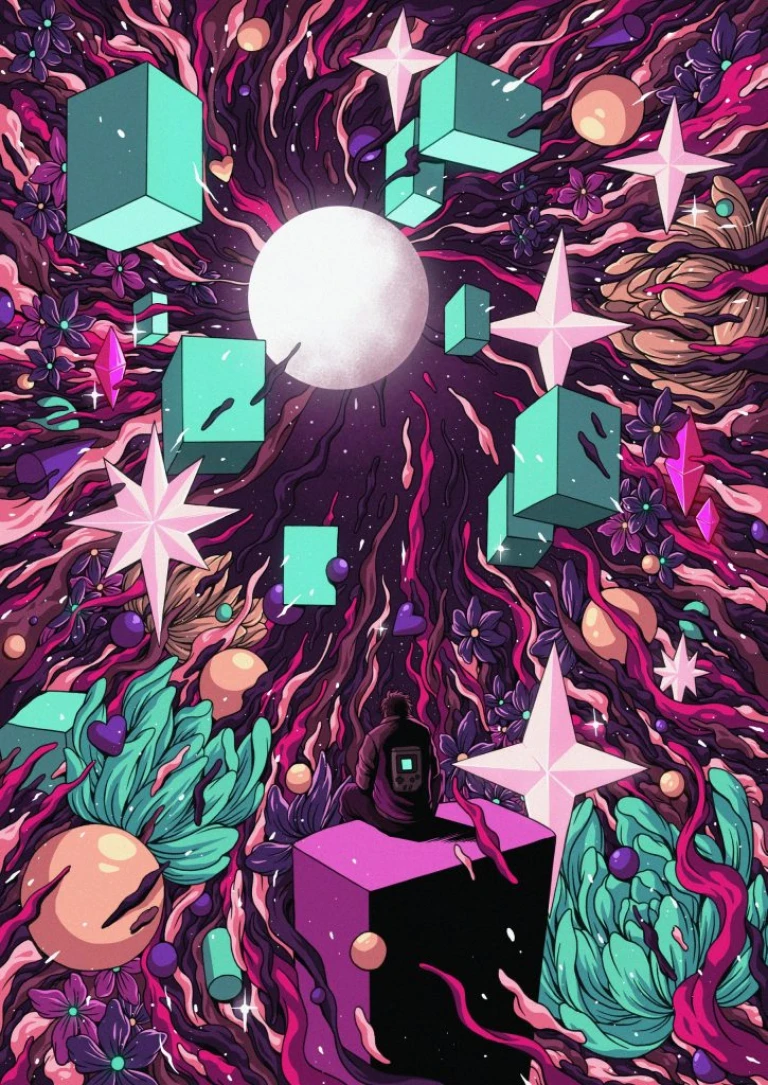 Above Jeff Aphisit: Safe planet (Copyright © Jeff Aphisit, 2021)
His other sources of inspiration include his Thai heritage, artists he looks up to, and current art world trends. Born in Thailand, his style has been shaped by Thai art and its meticulous and detailed nature. He is also inspired by artists such as Mr. Misang, Alterlier, James Jean, Josan Gonzalez, and Sachin Teng. Furthermore, he is really interested in pixel art which has been making a comeback into the art scene in recent years.
Today, Jeff Aphisit has turned himself into a successful NFT artist with his inspired artworks, unique style, and vibrant colour schemes. However, he was unsure about joining the movement at first: "I know [about] NFT from social media but I didn't pay much attention to it [at first] as most of the works I saw were in 3D so I thought this might not be my place". It was Mr. Misang selling his work on an NFT platform that changed his mind and convinced him to give it a try. Although he struggled with adaptation and survival with art at first, NFT gave him a chance to fully express himself as an artist: "NFT is like a permit that allows me to make a career as an artist and be myself 100 percent". At the end of the day, Jeff just wants to make people happy and tell his stories with his artwork. He wants to be remembered as a "kind and helpful artist".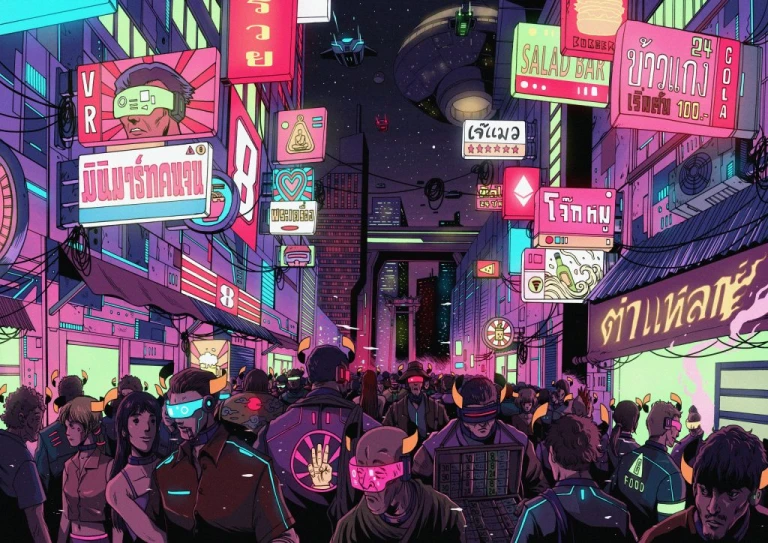 Above Jeff Aphisit: Bangkok 2119 (Copyright © Jeff Aphisit, 2021)