Sunjae Lee: Artist, Jazz Musician, Naturopath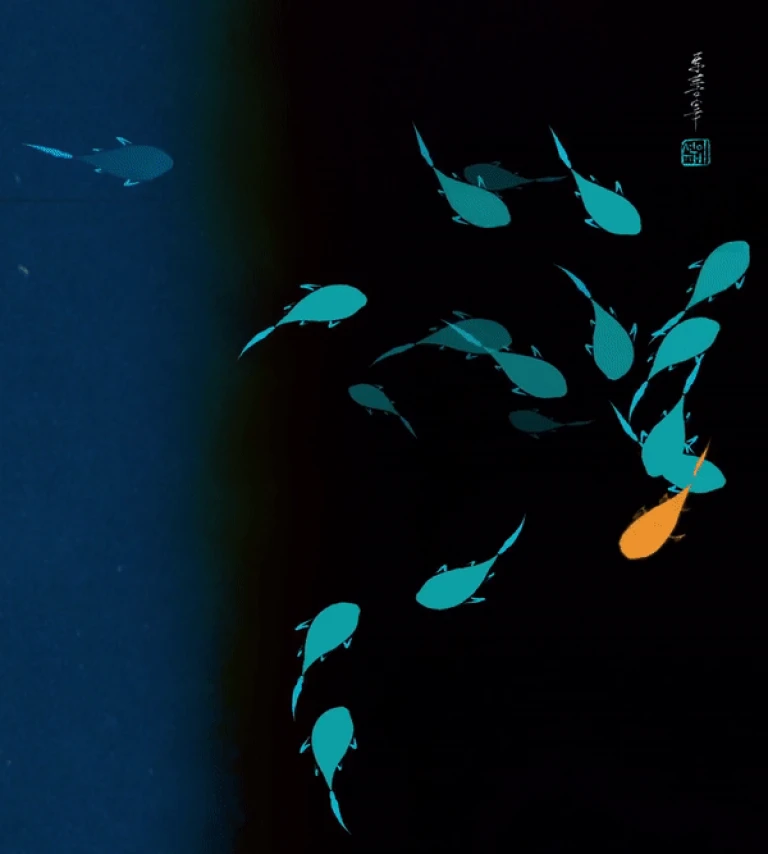 Sunjae Lee shares how NFTs are revitalising his already protean work
Subscribing by the motto of "fermata" a musical symbol that allows the musician to pause indefinitely, Sunjae Lee's paintings take advantage of a primordial psychic link between the human mind and nature, allowing the viewer to enter a trance-like state of serenity with graceful compositions of leaves, branches and roots that leave the eye to wander and yet linger within. This induced restfulness is intentional, "a salve for the rhythm of modern-day life" according to Sunjae.
"Trees are my biggest influence in general," He tells us. "Even the most plain looking, pruned tree in any city block could be stunningly beautiful." It's a reflection of his intertwining creative and healing inclinations having studied at the National University of Natural Medicine in Portland, Oregon. Those passions have now brought him to the other end of the world in Seoul, South Korea where he has set up a naturopathic clinic for expatriates. Holistic medicine — which encourages patients to express themselves through a creative medium — helps make them active participants in their own healing, he believes.
Perusing Sunjae Lee's prolific works, some are clearly painted traditionally on paper (a hark-back to a time spent studying calligraphy in South Korea under the master Ha Sang Ho) while other newer canvases bear the tell-tale too-perfect strokes of a digitally rendered piece. It's a more recent transition that saw him change from consummate painter to author of images on screens. Ever an active exhibitor in multiple solo shows in Portland, Sunjae's decision to start making his works outside of the tangible space meant that those shows were no longer possible.
"Posting on social media was not the most fulfilling end-result," He admits, having switched gears from the ritualistic environment of the gallery to the internet. "So, my visual art world was just starting to suffer"
But a foray into NFTs changed things yet again, providing in his words "a mind-blowing opportunity".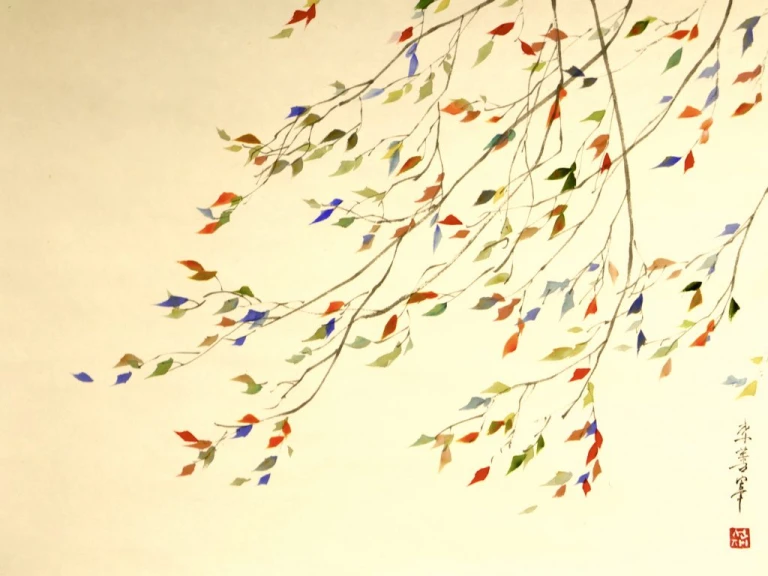 Above Sunjae Lee: Bojagi Leaves (Copyright © Sunjae Lee, 2021)
"Having both a medium and marketplace in which I can suddenly express my art has been very liberating and also helped to catalyse one of my long-term goals, which is to integrate my visual and musical worlds." He explains.
His music is another talent that he has honed over the years. Performing regularly in the Seoul area where he currently lives, Sunjae has played for over 20 years, even starting a record label in 2021 called Mung Music Label focusing on the underground improvisation scene in Korea. "I grew up worshipping the classic saxophone masters from the 1960's: Coltrane, Ornette Coleman, Wayne Shorter, and Joe Henderson" Placed side-by-side to his experience in the visual arts it almost seems to dwarf the art career he's nurturing at present. But it's the integration of the two as he says and not the competition that fuels the meaning behind his subject matter.
His recently minted works amalgamate pacific animations of painterly fish and nature with the meditative atmosphere of composed contemporary soundtracks. Bubba the Fish No.3: Meditation is exemplary of this approach. The work is an evolution of the traditional Korean painted scroll, featuring all of the compulsory natural imagery in the form of placidly swimming fish and even the artists' seal and signature in the top right corner. The difference is that these fish have escaped the staticity of their traditional medium and now move in tandem to a chorus of sensual whispering and the gentle tones of the vibraphone.
Sunjae tells us of the practical issues of being a full-time clinic manager and a father of a 4-year-old — there's just not much time for art. But then he waxes philosophical. "Another challenge is just how to organically bridge the gap between the traditional Asian watercolour and experimental jazz saxophone aesthetic while at the same time integrating it with my path as a Naturopath." He says. "I see this is as a long, long term goal which I might or might not achieve in this lifetime!"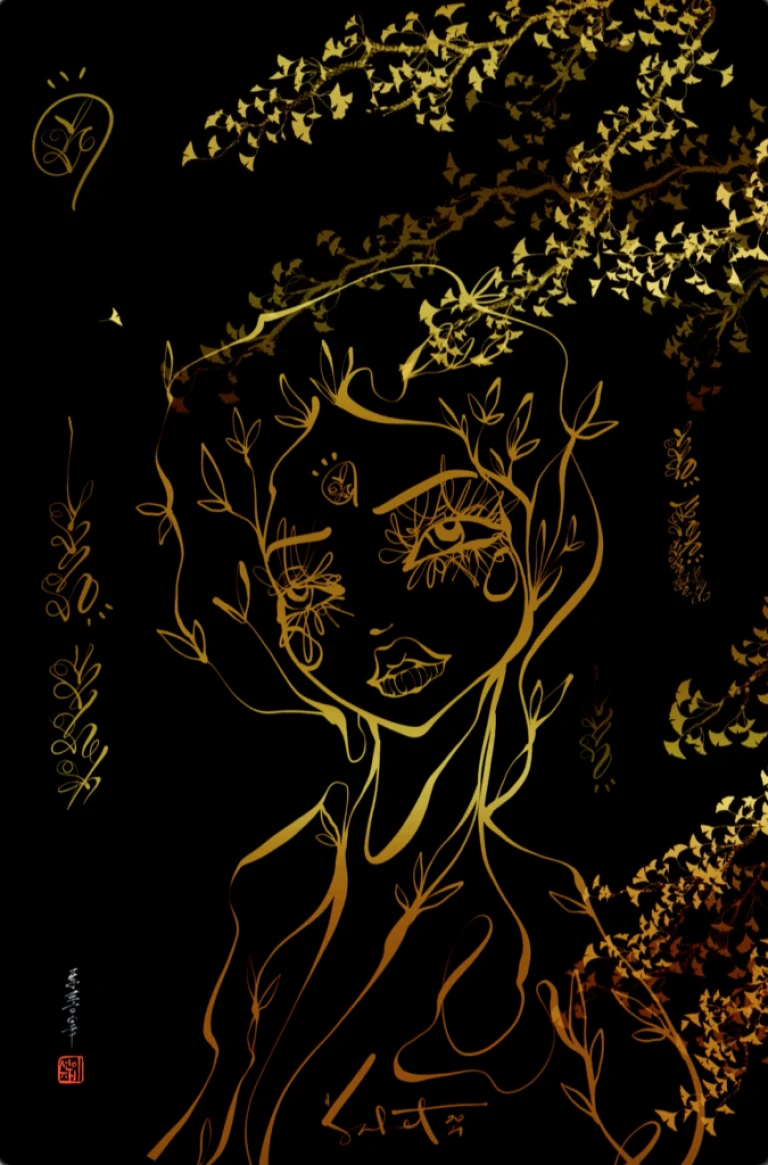 Above Sunjae Lee, Sabet: Convergence 2021 (Copyright © Sunjae Lee, Sabet, 2021)