Aku Napie: An interview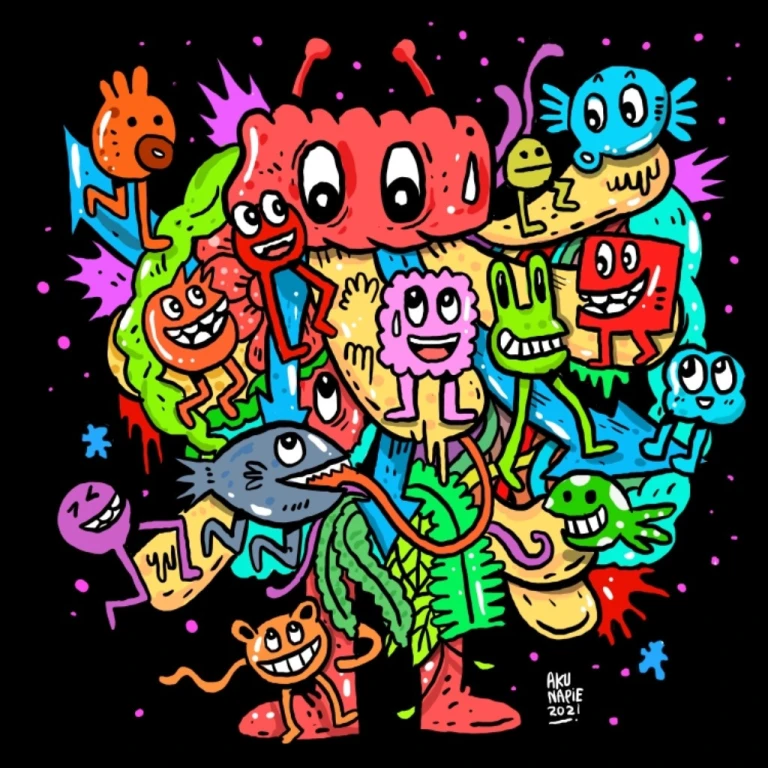 NiftyZone: Tell me a bit about yourself.
Aku Napie: Hi my name is Aku Napie and I am a full time visual artist. I like to doodle and make comic and cartoon related art. I'm also designing album covers for new artists. And I also love to design the cover of podcasts. I usually do this on a freelance basis.
Nifty Zone: Your artist name is very interesting. What does it mean and where did you get the inspiration from?
Aku Napie: I use the name Aku Napie as Aku refers to me. Well in my language Aku means me. And the reason I use Napie is that when people think of me they should remember me as someone with a face full of tears. But tears of joy not tears sadness. And that's something easy to remember even if we only get to know each other for a short time.
Nifty Zone: Can you describe your art? What type of art do you make?
Aku Napie: I draw most of my art in cartoon style. I have also been publishing comics since 2012. When I doodle I usually repeat different characters, styles and colours. I mostly do digital work but I also like to just draw on paper.
Nifty Zone: Which artwork are you most proud of and why?
Aku Napie: I don't have a favourite piece of art. The reason for this is that every single process of art creation has a unique story of its own. As long as I've made something myself, I'm always proud of my work
Nifty Zone: Wow that was very inspiring Aku Napie! Thank you for your time.
Aku Napie: Thank you Nifty Zone.