Digital Illustrator Lucy Lin – Interview With NFT Marketplace Niftyzone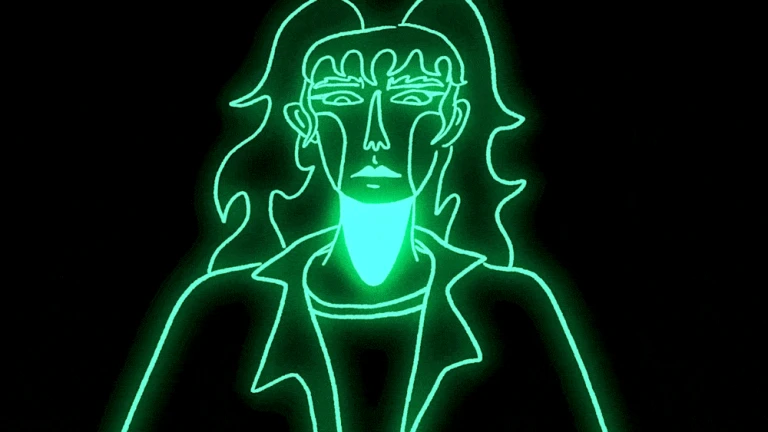 Above Lucy Lin: MEDUSA Animation (Copyright © Lucy Lin, 2021)
The illustrator and now animator talks us through her journey of fighting to do what matters to her.
New York-based Singaporean illustrator cum animator Lucy Lin has a lambent portfolio profuse with hallucinogenic blues and pinks. The second-year student in Communications Design at Pratt Institute is experiencing a meteoric rise fuelled by a bolder outlook toward freelancing as a creative.
2020 in particular saw especially prestigious opportunities, the highlight — animating a 25-second sequence for the official music video accompanying MEDUSA, a single by top-streaming Singaporean artist Jasmine Sokko. In brilliant neon green tendrils, the outlines of the singer and her dancers slither into serpentine figures, completing their metamorphosis into the writhing locks of Medusa — Jasmine's new persona.
"It really felt like a dream," Lucy says of the experience. "Like, it probably wasn't that big of a deal to them. But I was like, what? I didn't really care how much I got paid, I just wanted to do it" She laughs.
The music video was directed by Jasper Tan, sought-after for his experience working with the biggest names in the Singapore music industry including Gentle Bones, Yung Raja, and Tabitha Nauser. Upon accepting the opportunity over Instagram, Lucy was brought onboard by Tan as an animator during the first day of her school year. She tells us of the pressure she felt juggling commitments at school with work but also of important lessons learned.
"They were like oh, we kind of want something more neon and I was like, I don't really do that?" she says. It was an unusual challenge to push herself outside of her stylistic tendencies, but the biggest shift came in her perspective toward her work and gaining the confidence to broaden her horizons. "It's really made me realise that I can make all these cool things with people I like," Lucy shares. "I really want to collaborate more mixing animation with film. Just working with art forms that I wouldn't have imagined."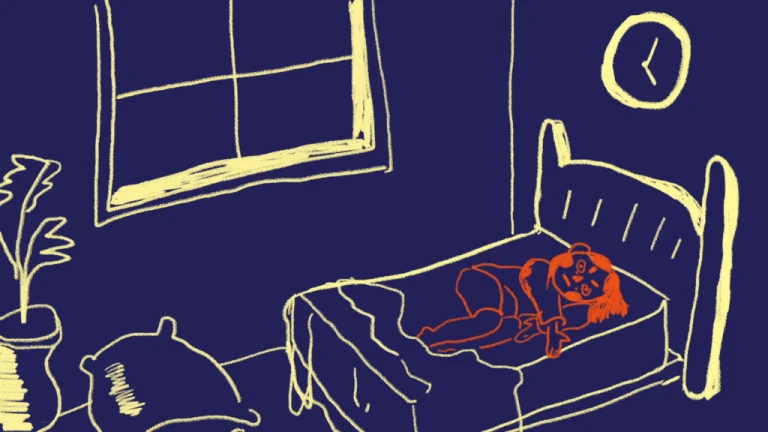 Above Lucy Lin: Hungry Girl (Copyright © Lucy Lin, 2020)
This flexibility and sensitivity to exploring the novel is a hallmark of the way Lucy has always approached her creativity. She spent her childhood scribbling and painting with her grandfather whom she credits with spurring her creativity at home.
"He was kind of the only one in my family that actually drew and painted besides me." She says. "But for his generation, it was frowned upon to pursue art."
If that stigma in an unenlightened time prevented her grandfather from taking his practice professional, Lucy has been fortunate enough to not have had experienced the same pushback. She spent 6 years studying in the reputed School of the Arts (SOTA) in Singapore an institution that has an arts-centered curriculum. But even while in her element the illustrator always felt a compulsion toward the unconventional.
"My time in SOTA was really traditional," She says. "My graduation showcase was ceramics, sculpture, painting. It was my act of defiance to go digital."
Beyond just fiery independence, however, she's also aware of how she's tapping into the tremendous potential of the contemporary digital realm as an avenue for accessibility.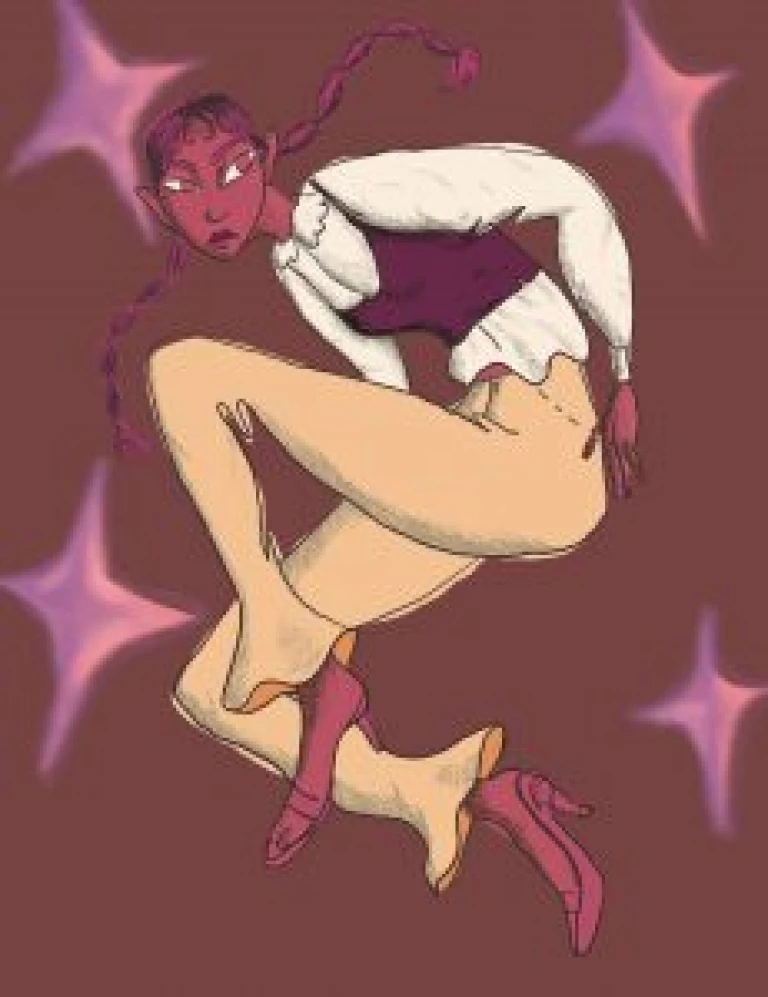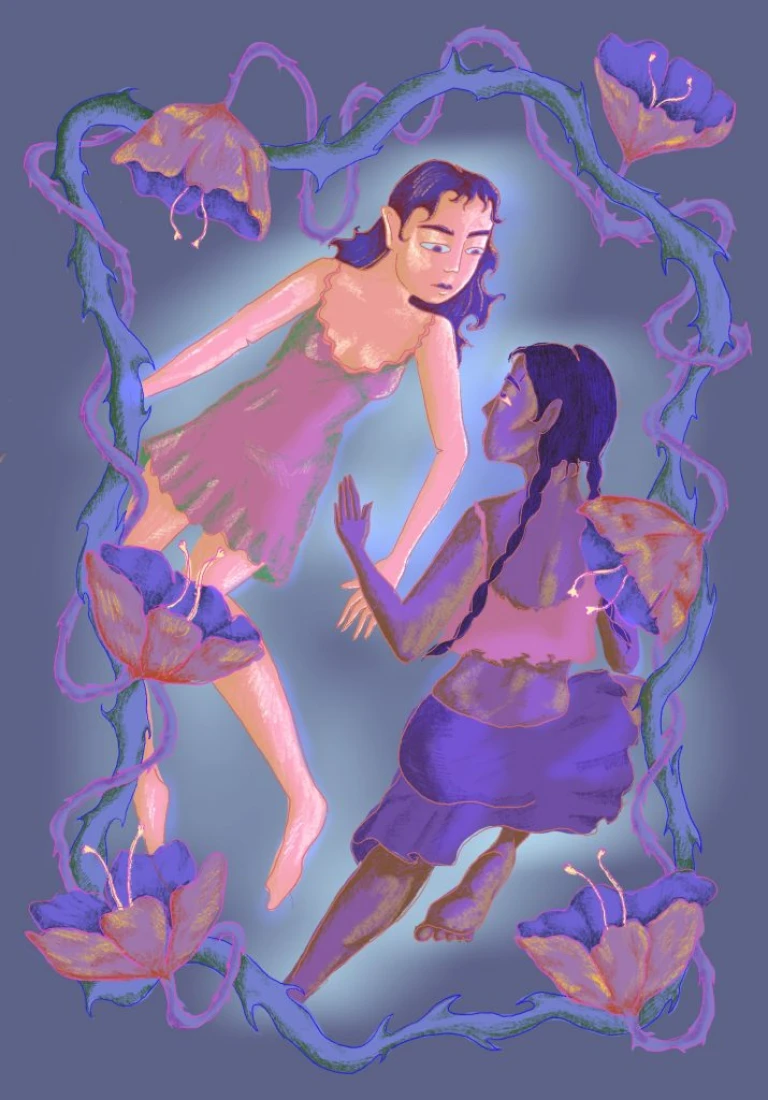 Left Lucy Lin: Jumping Girl (Copyright © Lucy Lin, 2020) Right Lucy Lin: Glowing Girls (Copyright © Lucy Lin, 2020)
"Some people don't have the resources to fly across the country to look at galleries." She explains. And what better way to reach them than to tap into a space unimpeded by physical boundaries?
Of course, that benefit has been two-fold, and a freely traversable internet is also giving creatives like her the exposure they need. "A while back it was always artists from the US and UK," She says. "But lately I've seen a lot more Asian and South American artists getting hired for big projects and I think the digital world has definitely played a role in that."
Growing up outside of Europe and North America — the traditional global nexus of design and art, Lucy lionised their practitioners. But since then, her education has taken her to the heart of western design in New York. This, and her professional experience working with Asian musicians has also transfigured those sentiments. She's come a long way from her childhood in an international primary school in China where — as a Chinese girl in a predominantly White space — she didn't feel like she belonged.
"Back then ironically, I felt very very ashamed to be Chinese because I felt out of place." She says.
At present, however, there's a palpable renaissance of her cultural identity in her practice. A particularly compelling set of illustrations titled Hot Girl Stuff takes inspiration from yue fen pai (月份牌) calendar posters originating in 20th century Shanghai. The images make a commentary on the changing lifestyle of the Chinese girl through visual discordance between quintessentially Chinese motifs like lotus blossoms and paper lanterns, and scenes from the modern home and office. It's a gradual assertion of herself that she feels "redeems" her from her past.
"I guess my advice would be to embrace what you have because it's actually so amazing." She says. "Your cultural identity and where you're from is unique to you and it's amazing to make art about it. Do things that are true to yourself and that feel right."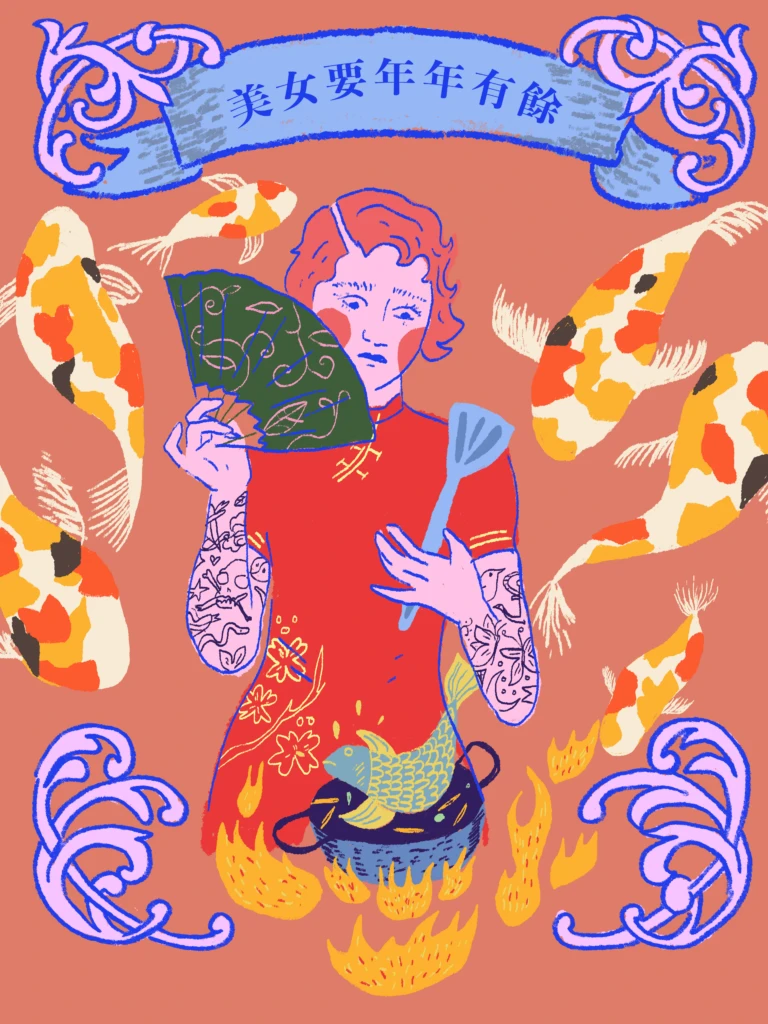 Above Lucy Lin: Hot Girl Stuff, 2021 (Copyright © Lucy Lin, 2020)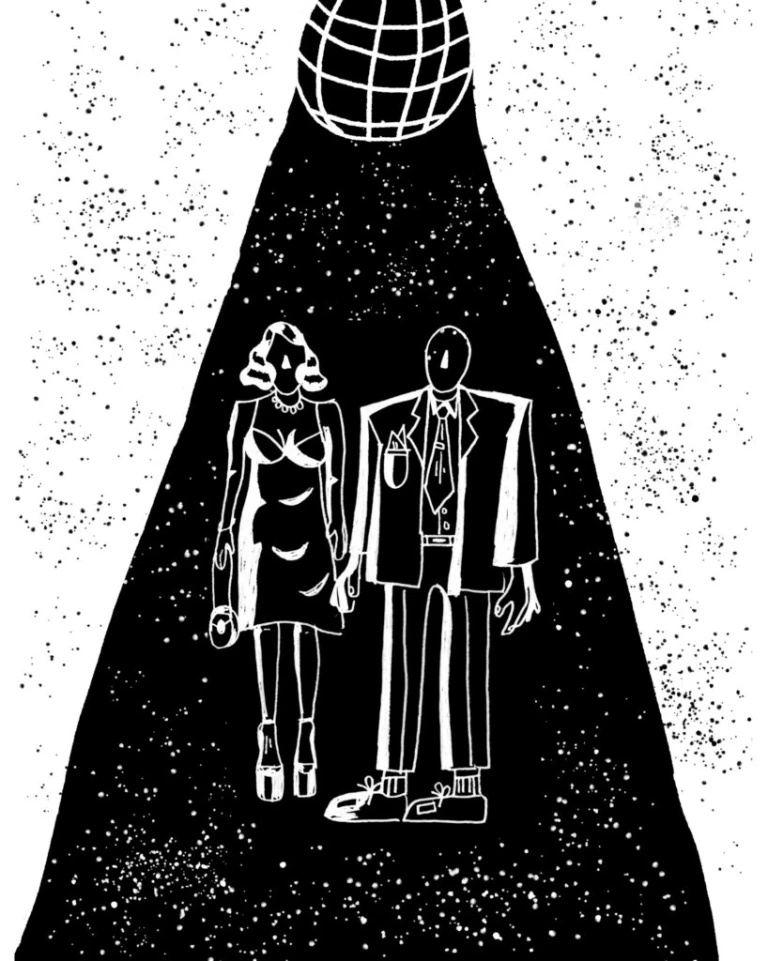 Above Lucy Lin: Lonely Man, 2021 (Copyright © Lucy Lin, 2020)