Krypties NFT launch Kryptie protocol collection with free giveaways
Above: A snapshot of some Krypties NFT. (Copyright © Krypties Twitter, 2021)
We are currently running a Twitter giveaway for a chance to win a free special edition Krypties NFT! Enter here: https://twitter.com/niftyzonenft/status/1475754142257737729
Founders of Krypties NFT reveals their game plan
Free NFT giveaways might not be unheard of however for Krypties, the new kid on the NFT block, its founders are planning to make an impact in the NFT scene with their unique animated figurines which were inspired by the Japanese RPG games that the team grew up with.
The duo who goes by the moniker Kopiilo and Conquistador recently launched a new series of NFTs which were motivated by web3, a new iteration of the internet based on blockchain and NFTs, but the duo are also planning to create a NFT game with Krypties eventually, though nothing has been set in stone yet. We spoke to Kopiilo to find out more about their plans.
Tell me more about Krypties and its NFTs
Krypties is a complete universe; the lore sets up an incoming apocalypse for web3, which is called -THE HAPPENING-. The agents acting out on web3 whether they are hacker Krypties or malware Krypties, are the representation of the actual invisible daily life on web3 as we imagine it.
Krypties are something quite special to us. For us, Krypties is our opportunity to make a good and engaging game, funding it with crypto and making the whole thing on the blockchain. The best part is that we don't even know what the game will be just yet; all we know right now is that we're launching kick-ass Krypties and soon enough they'll evolve into something more.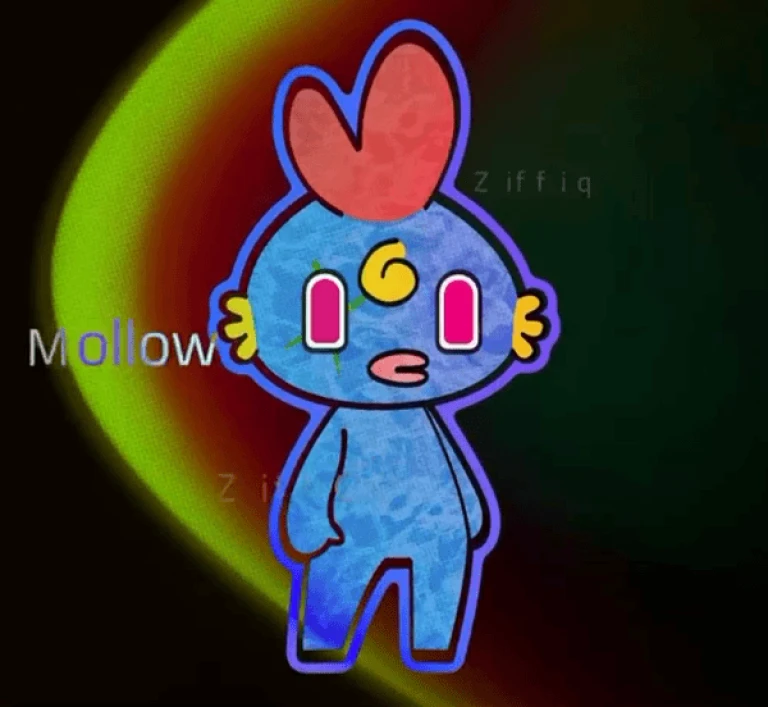 Above: A screengrab of the hacker Krypties inspired by Web3. (Copyright © Krypties Twitter, 2021)
When did you start getting into NFTs?
We are a team of two people so one of us, Kopiilo, has always been on the edge of these things, keeping track of NFT since probably the beginning of the craze a year or two ago. Before that we were both into cryptocurrency and the blockchain, where Conquistador made his first investment when he bought some bitcoins, and it paid off so well that an obsession grew with all things crypto!
What inspired you to launch Krypties?
Just the opportunity really to do it via an NFT launch. We always liked games and always made games, and this one in the works for Kopiilo for some time now. The fact that NFTs really took off just made it clear that the NFT route was the more viable one to get the project going, and it has made all the difference so far.
Where did you get your inspiration for your work from?
When we were kids we would always play video games, and the obsession with video games in some way is always related to world building and character creation. You could say the immeasurable hours spent on playing Pokémon, Final Fantasy and other classical Japanese RPG genre laid the foundation for where we envisioned Krypties going but honestly the evolution of Krypties isn't planned, it's an organic event, unfolding as time goes on.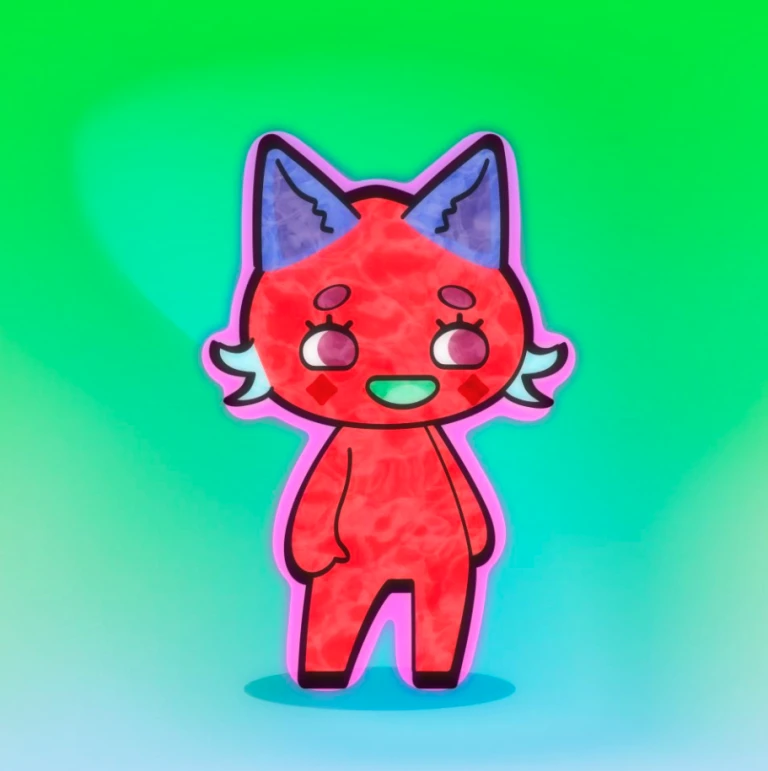 Above: One of the feline-shaped NFTs that Krypties are known for. (Copyright © Krypties Twitter, 2021)
Tell me something that most people do not know about NFTs
I can screenshot your bored ape but you can't screenshot my interactive Kryptie! As the game universe around it develops, it turns into something completely different.
Moving forward, what's the direction that Krypties would be going?
Right now, we're auctioning two unique pre-mint Krypties which will give buyers a special access to the project before it's revealed for the public – so keep an eye out for that!
Krypties at its core is a game project. Right now, we're doing the whole NFT launch based around community games and tournaments to win actual cash from the chest if you have one of the Krypties, and to create the classical NFT experience but all these are merely the start.
We intend to do the release better than anyone else but ultimately what we really want you to look out for is how Krypties evolves into a complete game universe with play-to-earn opportunities and having an engaging gaming experience. It's not just about money, or tech, primarily it's about fun and community. Real people, real experiences except it's all virtual!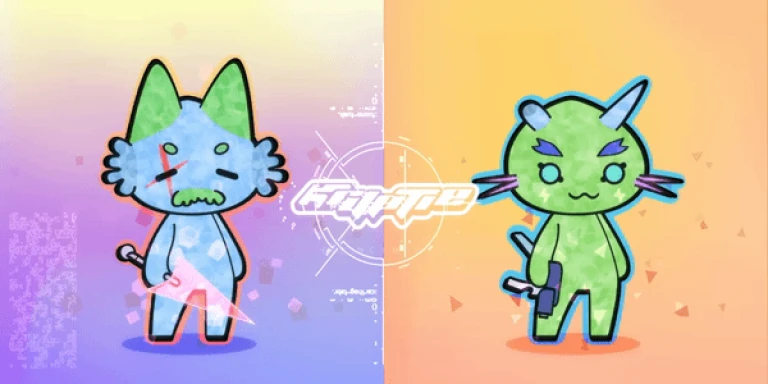 Above: The "Bismarck" NFT from Krypties that would be pre-minted.(Copyright © Krypties, 2021)