Itzameprat Is an 18-Year-Old NFT Artist and Designer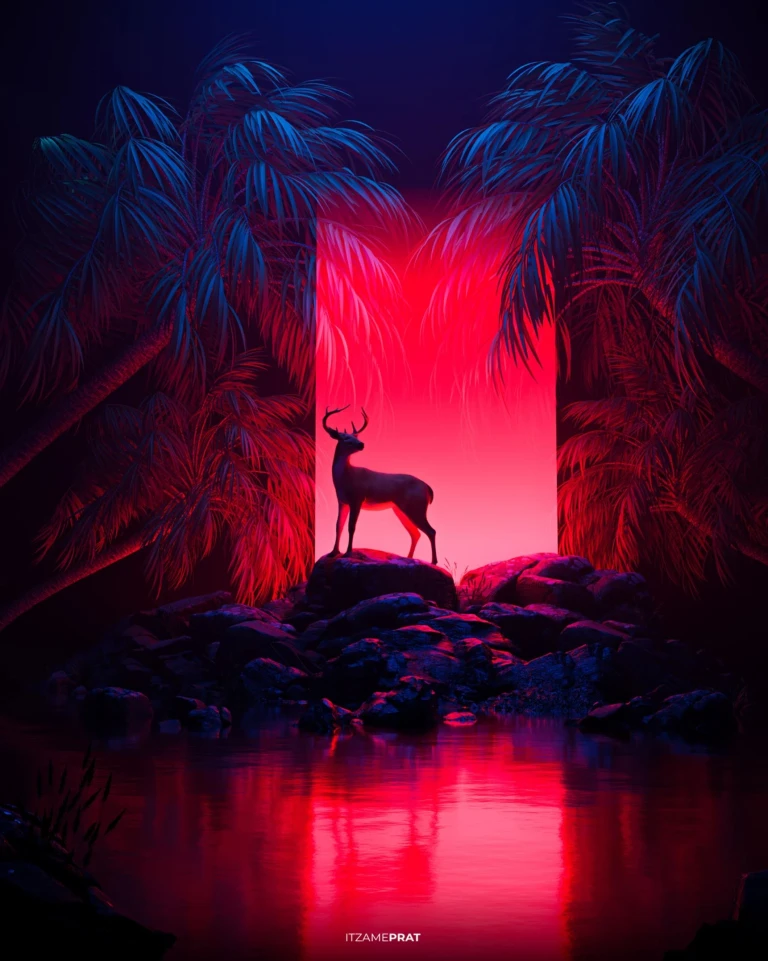 Above Itzameprat: Mystic Woods (Copyright © Itzameprat, 2021)
How the Mumbai-based designer is carving out an accelerated path for himself.
It's rare enough to meet 18-year-olds with the beginnings of an inkling about their futures, let alone a highly accomplished artist like Pratham. This 18-year-old student living in Mumbai, India boasts a string of impressive work already under his belt as a freelance graphic designer under the moniker Itzameprat making album art in addition to a very prolific personal art practice. It's hard to believe that with the polish this author sees across his myriad well-tended platforms, that only 2 years back he was grappling with what his peers face today as well.
"I was preparing for my Medical entrance exam, but I wasn't happy with it." He confides. "So, I dropped it and decided to find something that I was." Looking at a number of other creative disciplines including fashion design and game design, his attention was soon captured by graphic design. The fit was electric. "From then on, I practiced every day to help me learn new things in this field".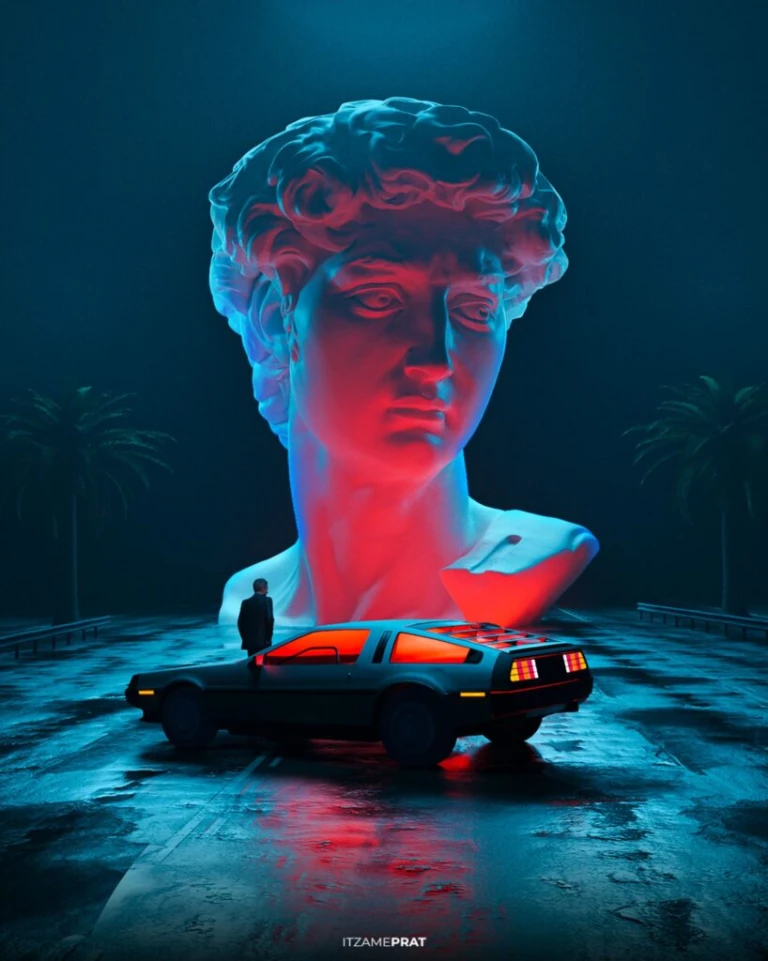 Above Itzameprat: Fusion of Decades (Copyright © Itzameprat, 2021)
Today the youth makes a comfortable living in his new profession, the proceeds of which go of course to his bills, and also to upgrading his desktop rig. "I like to play video games to develop creative vision." He adds. It's an affinity with technology that bleeds into a futuristic oeuvre of disco-pop pinks and blues, and surreal scenes of statues made popular by the Vaporwave movement in the late 2010s. The works are often rendered into reality through digital software like Cycles and Blender.
Asked about his exploration of technologies, Pratham's laser focus becomes apparent. "Right now, I've been only working on developing and sharpening my skills with existing software." It's an unsurprising response from an artist with a portfolio as technically substantial, but even the superhuman is sometimes at least partially human.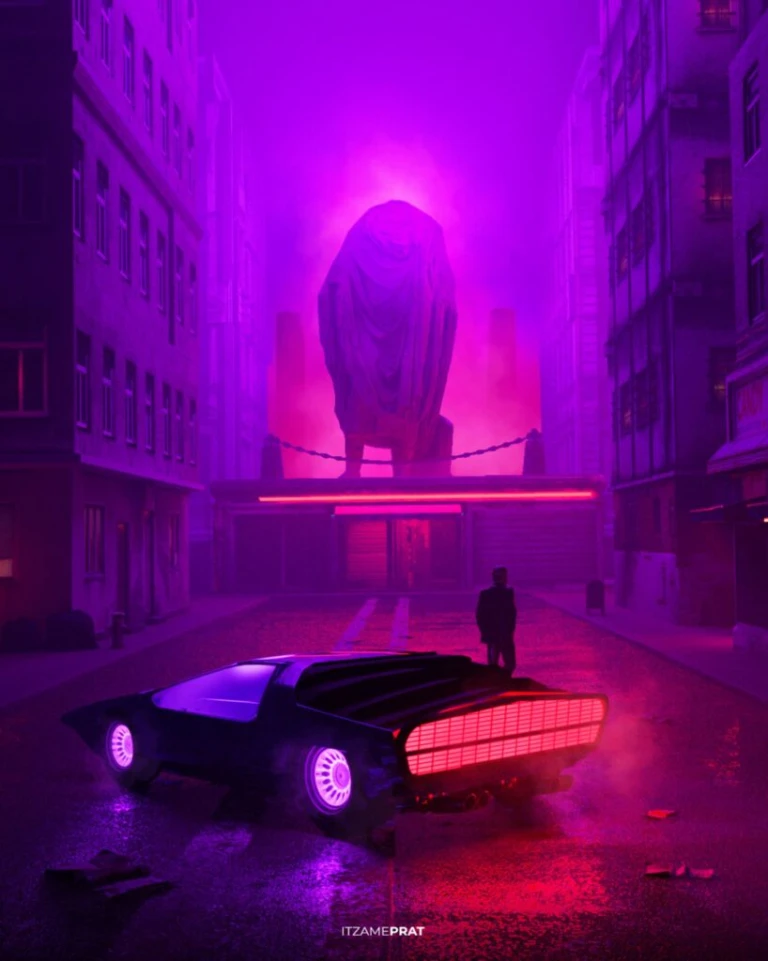 Above Itzameprat: Alleyway (Copyright © Itzameprat, 2021)
"The most challenging thing about being an artist is to be creative every day," Pratham tells us. "I've suffered from 'Art block." It's in his words, "a fancy term used by artists for having a creative blackout" and a burden that he deals with by simply spending time to re-charge. "I've found a way of dealing with it by doing everything except art for some days. Like watching your favourite movie, or going out on a trip and just forgetting about art for a while. It helps to blow off some steam and get your creativity back."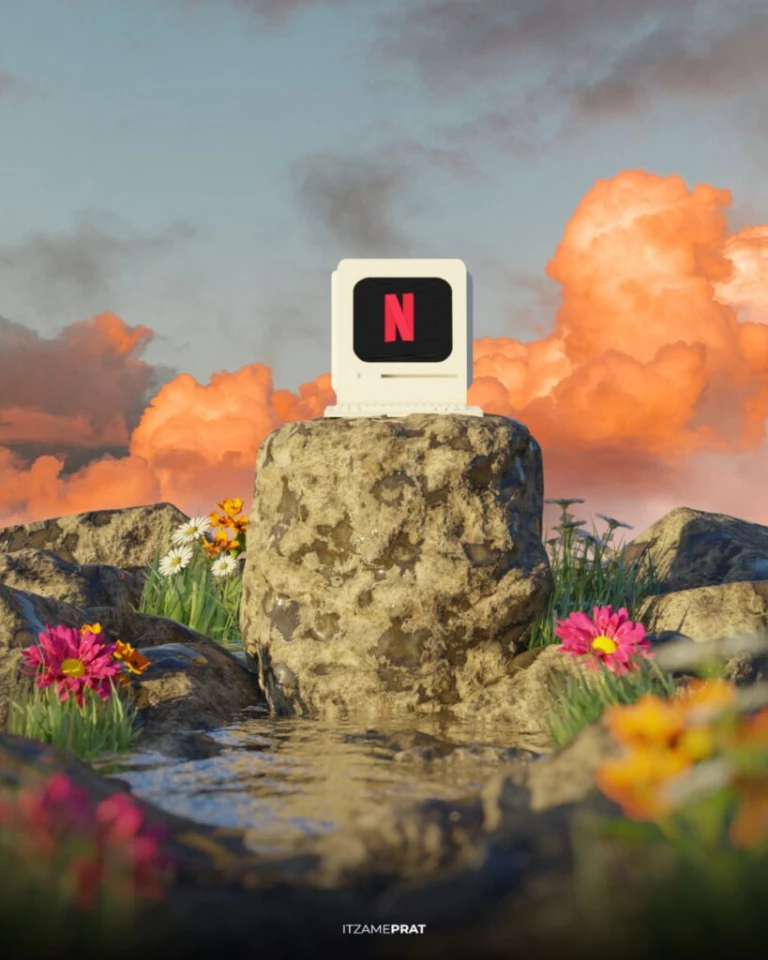 Above Itzameprat: Netflix (Copyright © Itzameprat, 2021)
We also ask about his experience with NFTs. "Initially it was hard", he says. "There weren't many resources to actually understand what NFTs are. But I spent my time on Twitter and connected with communities, did some research, and then minted my first work." Although matter-of-fact on his journey to a working designer and artist, Pratham highlights with gentle sincerity a final word for newcomers to the scene. "The only advice I have for them is don't think of NFTs as a money-making opportunity and start converting everything you make into an NFT. Work on your art and then promote it."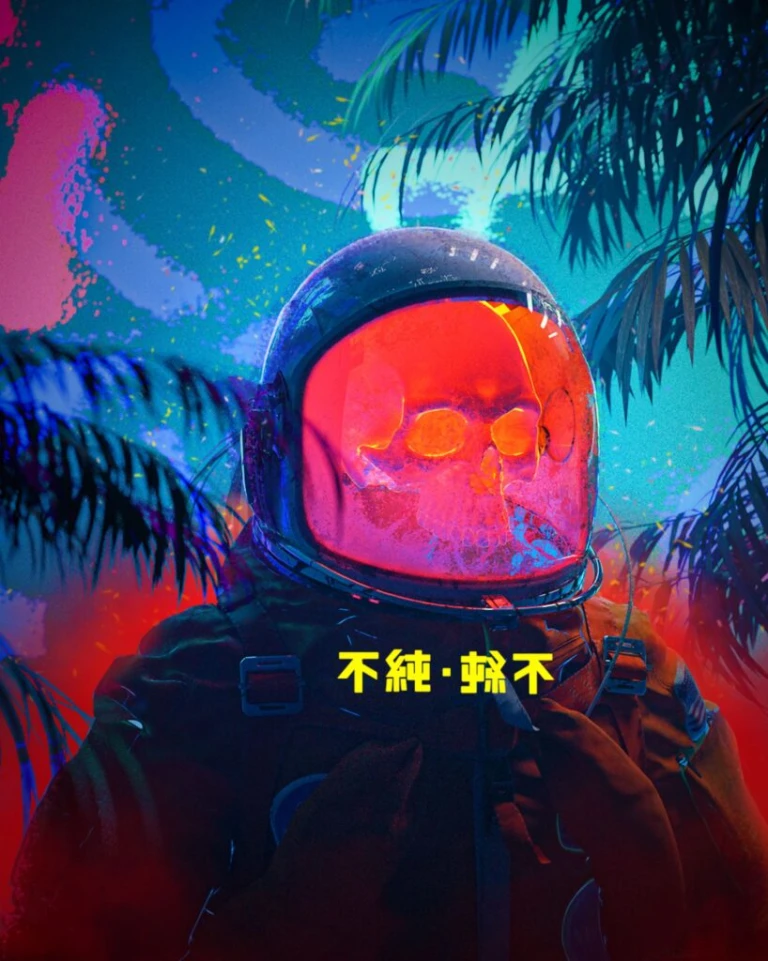 Above Itzameprat: IMPURITY (Copyright © Itzameprat, 2021)