Guide to Lensa AI Selfie – Create Awesome AI Selfies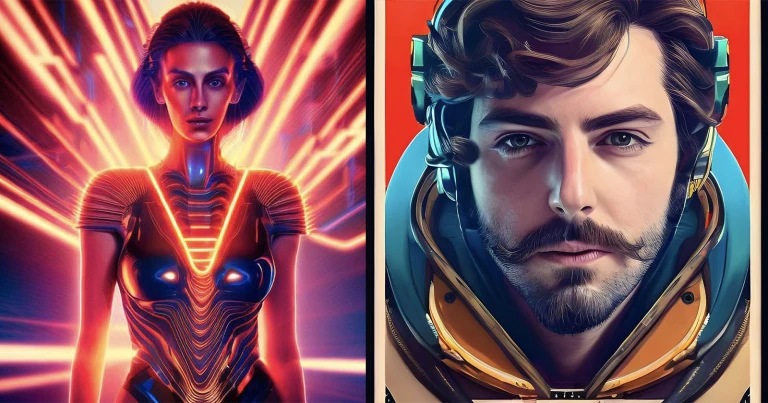 Lensa AI, a new, AI-powered photo filter app has caused quite a stir in the past week. After other creators such as Wombo or FaceApp made waves by editing your selfies into clear, beautiful portraits, Lensa AI Selfie app has taken artful clarification to the next level with images that can turn your own selfies into virtuoso works of art! The images generated by the app have been receiving rave reviews and praises worldwide. Here is our detailed Guide to Lensa AI Selfie.
What is the Lensa AI App?
Although Lensa AI is not a new application, its most recent modifications have greatly increased its popularity in recent weeks. The program was created by California-based AI company Prisma Labs. The creators also produced a related app in the past. Prisma Art Effect Photo Editor is its name. But it's not an AI-powered, real-time, online image creator. Instead, it's an image editor that has a ton of artistic picture filters that can turn any image into creative photographs.
On the other hand, the Lensa AI app uses artificial intelligence (AI) algorithms to create nearly 50 avatar pictures from your chosen photos or selfies. The images it produces differ greatly from the original photographs you choose.
What is the Subscription Fee To Use The App?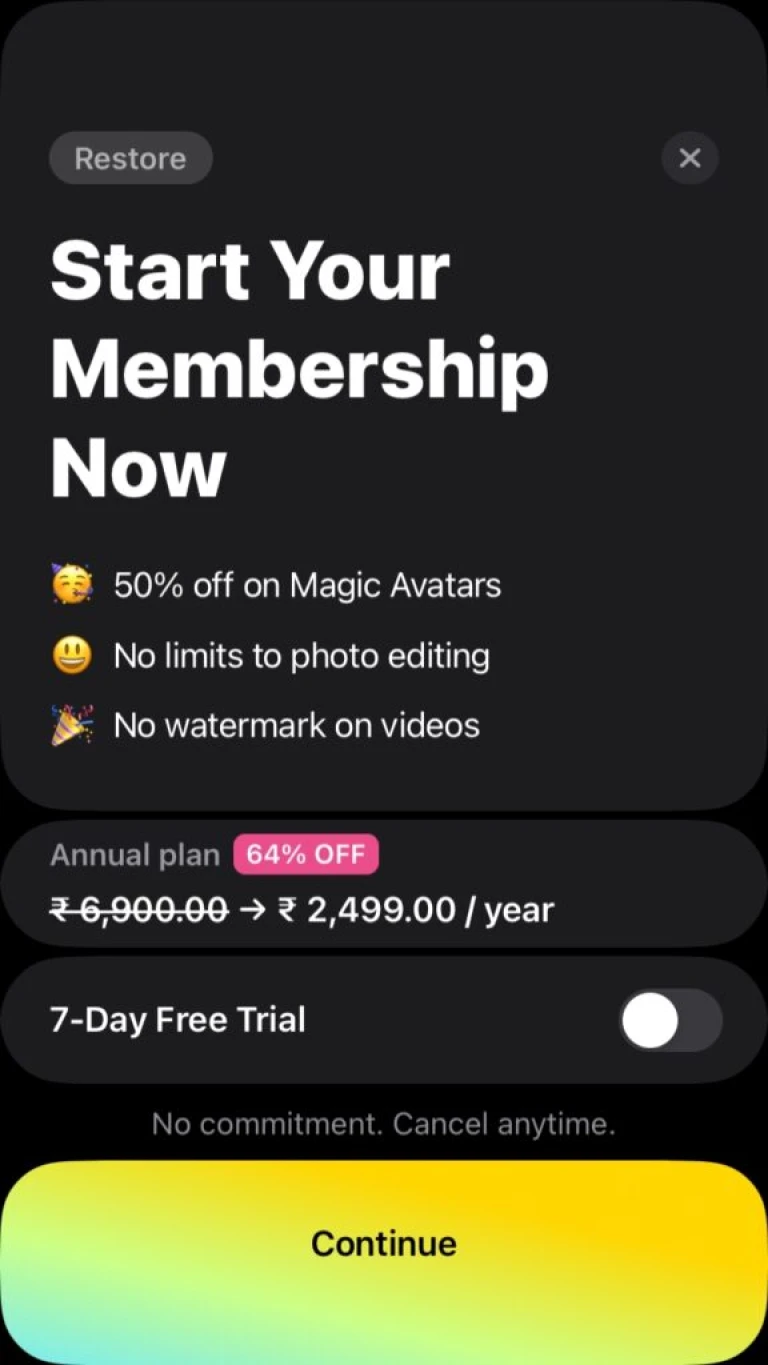 Additionally, a one-week trial of this service costs about $4.5 (about $380). During this phase, users can create five different sets of AI-powered image avatars with a minimum of 10 selfies. Customers will receive ten outcomes from each set of AI art, so for 380 they will get 50 photos. The program generates ten distinct options for each selfie over the course of an entire year for a cost of $2,499 each year. For up to $790, you can additionally select 200 unique avatar images or 100 distinct avatar images. This cost is one-time only.
How To Generate AI Selfies Or Portraits Through The Lensa AI App?
Here are the simple steps for using the Lensa AI program to quickly produce amazing AI-based avatar images.
The software must first be downloaded from the Apple App Store or Google Play Store.
Now, when you open the app, you will be prompted to either sign up for a free trial or pay the $2,499 annual subscription fee.
The Magic Avatars functionality is now available here. Simply choose 10–20 distinct selfies or other pictures from your collection and submit them.
After selecting male, female, or other, let your phone alone for around 30 minutes.
Voila, when you come back. Your face or a face that looks like it will be used to create between 50 and 200 A.I.-generated photos. Depending on the package you choose, there are themes like "cosmic," "fairy princess," and "anime."
How Does The Lensa AI App Work?
Stable Diffusion is a powerful artificial intelligence-based image generator that Lensa employs. It creates fake photographs by using picture ideas (such as your selfies or solitary photos without any grouping). It also serves as a background and is categorized by words like "fantasy" or "space." Then, it provides you with images that were not taken by anyone, but it combines them to make stunning avatars. These help you stand out from the throng as well.
Are there Any Privacy Issues?
Concerns regarding what Lensa does with a user's data and how ethical its use is have been expressed by privacy experts and artists. Concerns concerning Lensa's privacy policy have also been voiced by numerous users. These include "offering personalized content and information to (users)," "diagnosing or fixing Lensa-related technology problems," and "providing, improving, testing, and monitoring the efficacy." However, Prisma Labs has addressed privacy issues regarding how it creates AI graphics and does not supplant digital artists' labor.
Celebrities using Lensa AI App
You might need Lensa, a new software for picture creative created by Prisma.ai.
A few of your personal image uploads are used by the program's Artificial Intelligence (AI) software to build avatars. It's safe to assume that people are already obsessed because of the beautiful outcomes it produces.
Celebrities have joined the Lensa bandwagon to AI-ify their selfies, including Pose's Michaela Jaé Rodriguez, Chance the Rapper, and even Britney Spears' new hubby Sam Asghari.
In his AI artwork, Steve Aoki portrays a pretty holistic figure that is imprisoned in space with a ring around his head and multicolored blotches all over his face.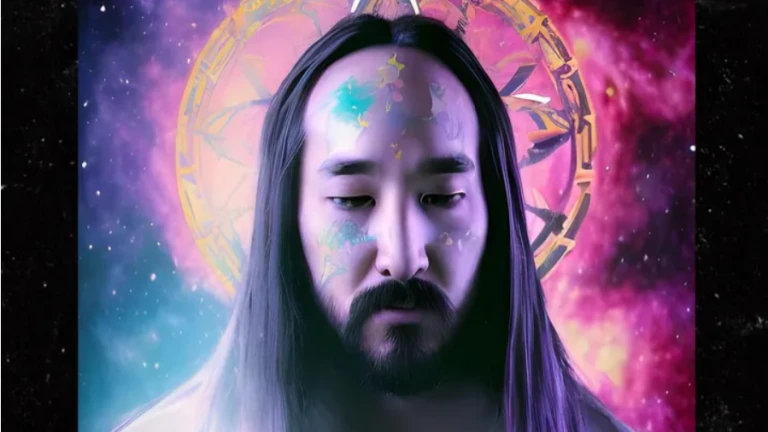 Also Read: Deepika Padukone hops on to Lensa AI Art trend
Step by Step Guide to create AI Selfies with Lensa AI
Step by step guide to Lensa AI Selfie
1: Open Lensa AI app on your phone
2: Tap the Next button on the following pages to see how the Lensa app works.
3: When you're through those pages, tap Get Started.
4: To use Lensa's AI selfie generator, you'll want to subscribe to its paid subscription. Thankfully, a free trial is available.
5: Tap the yellow Try free & Subscribe button.
6: After completing your subscription/free trial, select the yellow Try Now button.
7: Select Continue.
8: Read Lensa's photo instructions, select the checkbox next to I agree with Terms of Use, Privacy Policy, and then tap Select 10-20 photos.
9: Find and select 10-20 selfies of yourself.
10: Wait for Lensa to import your photos.
11: Select your gender.
12: Choose how many AI avatars you want to purchase.
13: After choosing how many avatars you want, tap the Purchase button at the bottom of the screen.
14: Wait for the Lensa app to upload your photos.
15: After uploading your photos, the Lensa app needs time to generate your AI selfie images. You can leave the app open there, or tap one of the two options at the bottom — Notify me when it's done or Hide this screen.
16: When your AI selfie avatars are finished, open the Lensa app again and tap the smiley face icon in the upper left corner.
17: Tap your pack of avatars.
18: The AI selfie images are organized by various categories, including Superhero, Mystical, Sci-fi, and more.
19: Tap Save all avatars in the top right corner to save all of the AI selfies to your phone. Alternatively, tap any photo and then the Save to Photos button to save a single AI selfie.
Conclusion
Lensa AI Selfies app is a cool AI selfies. The world is recieving the Lensa AI selfies in a positive note. Hope our Guide to Lensa AI Selfie was helpful.
Follow us on Instagram: @Artzone