How to Transfer xDai NFT to Cargo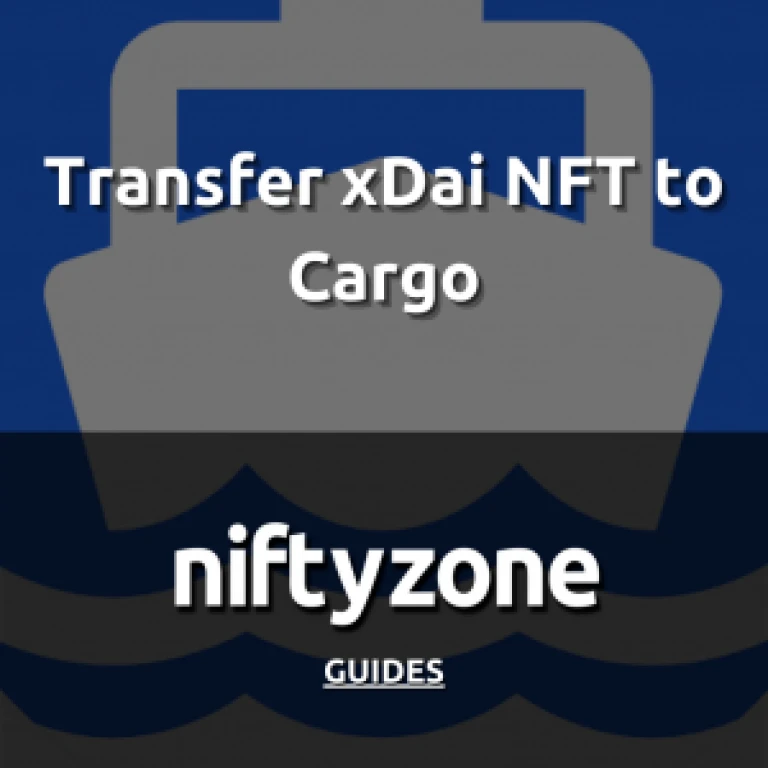 Listing your Niftyzone-minted xDai NFT on Cargo or other platforms
In previous articles, you learned how to set up your crypto-wallets to add and see your NFTs (How to set up Metamask for xDai NFT, How to set up Trust Wallet for BSC NFT). Now that you have your NFTs, what if you want to sell them?
NFTs created on Niftyzone are compatible with other NFT marketplaces too. Follow the steps in this article to list your work in places like Cargo.
STEP 1 – Setting up Cargo account
You can get to the Cargo dashboard from www.cargo.build. If MetaMask installed in your browser then you will be prompted to choose if you want your current provider (MetaMask) or Fortmatic to control your account. Click on Use current provider to continue with the Metamask account you already set up.
STEP 2 – Sign a message
After completing Step 1 you will be required to sign a message to prove that you are the owner of the current wallet. This is completely secure and doesn't cost anything. Simply click Sign to complete this process
STEP 3 – Finalise your account.
After completing Step 2 you will need to finalise your account. Here you will enter a username that will act as your identity on Cargo. If you did not use Fortmatic to sign up you will also need to submit an email address. 
STEP 4 – List NFTs for sale.
Great! Now you're ready to start listing your Niftyzone-minted NFTs. They will be visible at the bottom of the screen under Your NFTs. Click on the work you want to mint to get started.
Click on an NFT to make a sidebar pop-up on the right. Scroll down and click on the Sell tab, then click on Marked for sale. Here you can choose the currency to sell your NFT in and the sale price. Click on Save Changes when you are done.
To process the minting, Cargo requires a small sum to be transferred to their platform as gas fees. The fees required will pop up on the right, click Confirm. Then, access Metamask to approve the transaction and click Confirm again.
Now that the gas fees are paid, your NFT is now listed for sale! Next, click on Profile Page on the home page. At the bottom left corner of the screen, click on the For Sale tab in order to view the NFTs you're selling. Be sure to select the right chain you listed the NFT for sale under on the bottom right hand of the screen. In this case, we're using xDai, as circled in red. The sale prices can be seen on the images of the NFTs, circled in green.
Congratulations, your Niftyzone-minted NFT is now on sale on Cargo!