Binance (BNB) NFT Marketplace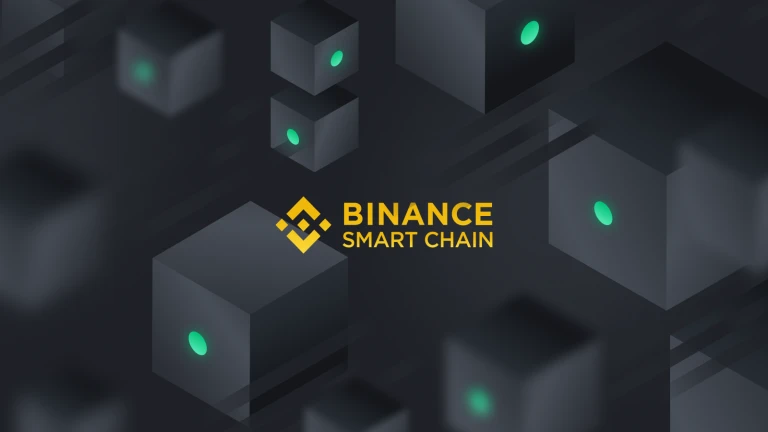 Above: BNB Smart Chain Banner from Binance Blog
As NFTs continue to play a major role in the crypto world, even Binance has launched its NFT marketplace. We'll look at why you should mint on the Binance blockchain.
What is Binance?
Binance is the world's largest cryptocurrency exchange (in terms of daily trading volume). Founded in 2017 as a cryptocurrency-based exchange, Binance launched their own native utility token, Binance Coin (BNB). In 2020, when they launched their smart contract platform, Binance Smart Chain, it became possible to stake BNB.
Read also: Binance Smart Chain to BNB (Build and Build) Chain
After rebranding in 2022, the Binance Smart Chain became the BNB Smart Chain. This blockchain is one of Ethereum's biggest competitors when it comes to developing decentralized projects, such as an NFT Marketplace.
Key Features and Advantages
The Binance chain utilizes Proof-of-Stake Authority (PoSA), a combination of Proof-of-Stake (PoS) and Proof-of-Authority (PoA). This is significantly more efficient compared to the Ethereum chain, which uses the Proof-of-Work (PoW).
The Binance chain is able to handle up to 100 transactions per second. On the other hand, the Ethereum chain can only perform approximately 15 transactions per second. This makes transactions on Binance three to four times faster than on Ethereum.
With faster transactions, the load on Binance's network is lesser than if you were to transact on the Ethereum chain. With less energy required to process and approve transactions on the blockchain, the amount of transaction fees is significantly reduced on the Binance blockchain.
With faster transactions at lower fees, the BNB Smart Chain is one of the world's largest dApp (decentralized applications) ecosystems. While the Ethereum chain continues to deploy thousands of decentralized applications, Binance is thriving as an alternative. There is an increasing number of decentralized applications hosted on the Binance blockchain, including NFT Marketplaces.
How will a Binance NFT Marketplace benefit Digital Creators?
As a digital creator looking to monetize your art, minting your art on the Binance blockchain is a viable option. There is a low barrier to entry for artists into the NFT market due to the low transaction fees. Moreover, there is an upward trend for the Binance dApp ecosystem as more and more decentralized applications, such as NFT marketplaces, are hosted on the Binance chain. This means that there is a growing market for NFTs on the BNB Smart Chain.
Some may be concerned that there is no digital ownership since Binance is a centralized crypto exchange. However, the BNB Smart Chain is an independent, decentralized blockchain driven by the BNB token. As an independent blockchain, the BNB Smart Chain would continue to function even if the BNB Beacon Chain went offline.
Where can I find Binance (BNB) NFT Marketplaces?
If you are looking to launch your NFT Art Collection on an NFT marketplace hosting the Binance blockchain, try Niftyzone's Binance NFT Marketplace!
Our NFT marketplace hosts multiple blockchains for you to choose from. Besides BNB, we also host the Polygon chain. Read more about the Polygon chain here!
At Niftyzone, we value your craft and wish to share it with the NFT Community!
Follow our Twitter and Telegram for more updates on our Marketplace.
For more information regarding the Binance NFT Marketplace, you may find out more on our FAQ!