UKISS Hugware: A Simple Hardware Crypto wallet for your NFTs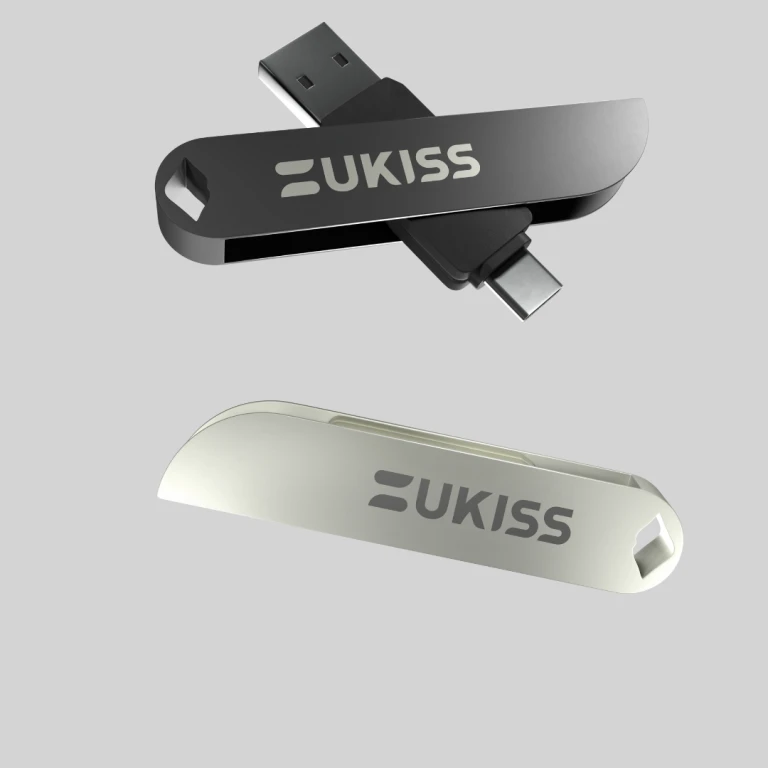 UKISS Hugware Crypto Wallets
The primary issue of every NFT holder is 'secure NFT storage'. Many Hardware Wallets promise the users to keep the crypto assets safe. But the question arises; "Do hardware wallets work with the NFTs?". UKISS Hugware Hardware Cypto wallets may be the one true solution for this question.
Do UKISS HUGWARE Hardware Wallets work with NFTs?
Yes, Hugware Hardware wallets work with NFTs seamlessly. Hugware is the world's first seed phrase-free wallet. This hardware wallet safeguards your digital assets, crypto assets, and documents securely. It features their own patented recovery technology that eliminates the common pain points of conventional cold wallets.
Its state-of-the-art key pairing feature lets users do away with recovery phrases. Thereby minimizing instances of human error, phishing, and theft. However, it is your responsibility to ensure the security of your Hugware. Store your devices in a safe location and guard your authentication with a strong PIN.
UKISS Hugware Hardware Crypto wallet: The Revolutionary Crypto Hardware wallet.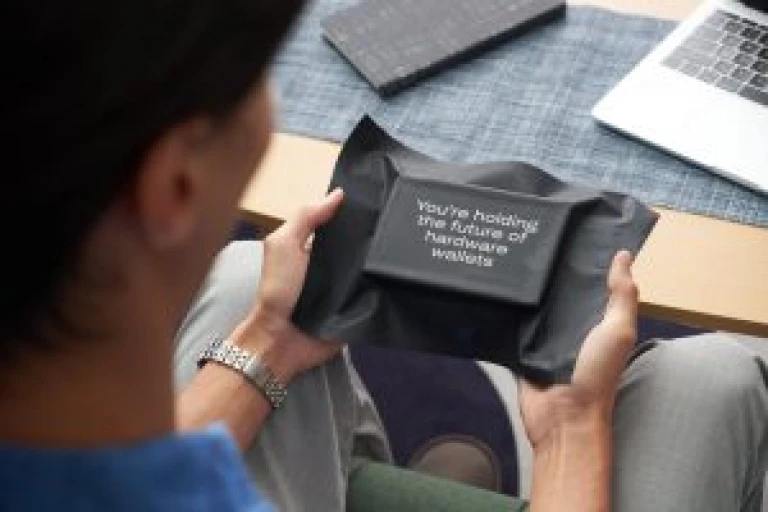 Hugware was officially launched at an event on 16 August. A locally founded tech company UKISS Technology introduced 'Hugware'. UKISS Hugware will be retailing at US$139.
It comes with
Authentication Key (A-Key).

Rescue Key (R-Key).

And a five year warranty.
Hugware is a great solution for those who tend to forget or lose their seed phrase. And for those who are looking for a self-custody wallet with a simpler recovery process. Thanks to its master seed synchronization capability.
The Hugware crypto hardware wallet is the apex of cutting-edge security that every crypto novice needs. It offers a trustworthy recovery strategy for your investments. It is secure and simple to use. Users can rest assured that their private keys will always be at their fingertips with this new must-have tech accessory.
Hugware boasts seamless key pairing. It ensures that private keys are generated and stored in the hardware while enabling backups through device pairing. That way, the seed does not have to be translated into recovery phrases and will not be exposed to human error, phishing, or theft. Hugware's safe and secure technology is patented in more than 20 countries and significant markets. Including the United States, Europe, China, India, and Southeast Asia. Each Hugware comes with a Certificate of Authenticity recorded on the blockchain.
How does the UKISS Hugware Hardware Crypto Wallet Works?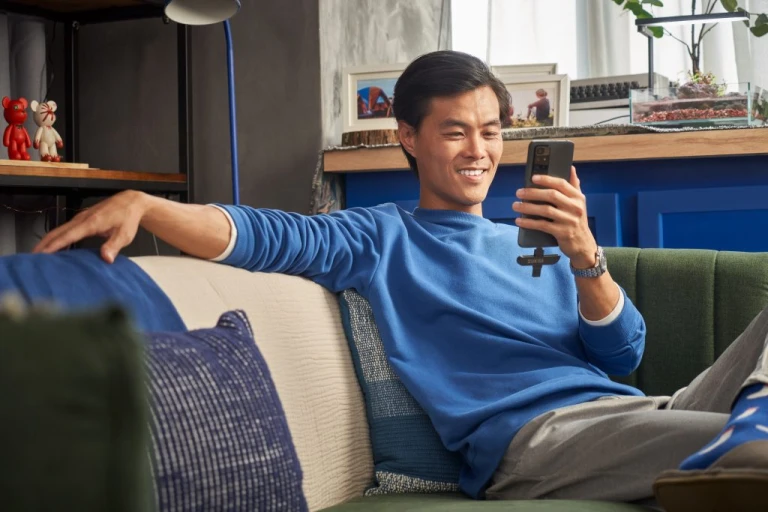 Each Hugware comes in a pair. During setup, the master seed is generated in the Authentication Key (A-Key) and synchronized with the Rescue Key (R-Key).
The A-Key is used to manage crypto assets. It is the gatekeeper of your private keys. Simply plug it into your device to provide authentication or confirm transactions.
The R-Key can be kept for when users need to recover access in the future. It is your life-saving tool. Plug it into your device to recover private keys in case you lose the A-Key. The R-Key backs up your master seed for fast wallet recovery.
The A-Key and R-key are pocket-sized. It enables its users to easily carry it around wherever they go. Hugware also comes with USB and USB-C connectors that users can plug into their devices.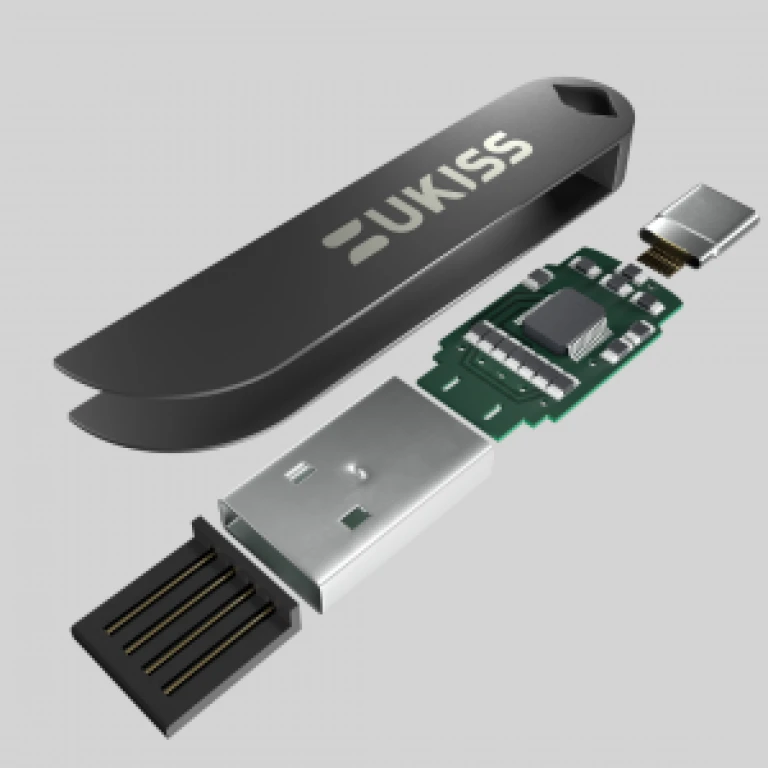 Additionally, Hugware comes equipped with a security system that is programmed to lock the device after 10 failed logins. This offers an added layer of security in the event you lose either one of your keys.
The fuss-free solution supports multiple blockchain networks. Additionally it is available on desktop for Windows and MacOS. Soon it will be available on Android.
UKISS Technology
UKISS Technology was founded in 2021. It is a cryptography-based security startup. Their aim is to make enterprise-trusted data and asset security accessible to everyone through Hugware and its forthcoming ecosystem.
With over 30 years of experience in blockchain, data security and FinTech. Founders James Gan, Desmond Hsu, Ben Chan and Tan Ze Chong are pioneering next-generation wallet solutions. Wallets, which enhance the strength of cyber protection for Web 2 users, while equipping them with the necessary tools for a gradual and inevitable transition to Web 3.
To date, UKISS Technology's self-recovery technology has been tried and tested in the past decade. Major FinTech players, leading medical healthcare providers and enterprises based in the APAC region have been using this. They also have an active community of more than 13,000+ enthusiasts.
Future Products to be released soon by UKISS Technology
The multi-purpose device offers dynamic functionality with new features such as U-Archive and U-Hide are in the works.
U-Archive
Fortify your backup in the cloud. Secure your archives without compromising on space. The U-Archive encryption software allows you to encrypt large folders in your computer or in the cloud. Only the holder of the associated Hugware can access the archive. This software is slated to launch in September 2022.
U-Hide
Hide your files while keeping them within reach. Protect your sensitive files and media assets with ease. U-Hide allows you to encrypt individual files in your computer while keeping them accessible; only the holder of the associated Hugware can access those files. This software is slated to launch in November 2022.
Visit UKISS Technology Website to know more.
Also read our article on Report on NFT Scams 2022.
Also checkout our Editorial for Interesting NFT information.