Trending Play to Earn NFT Games: 2022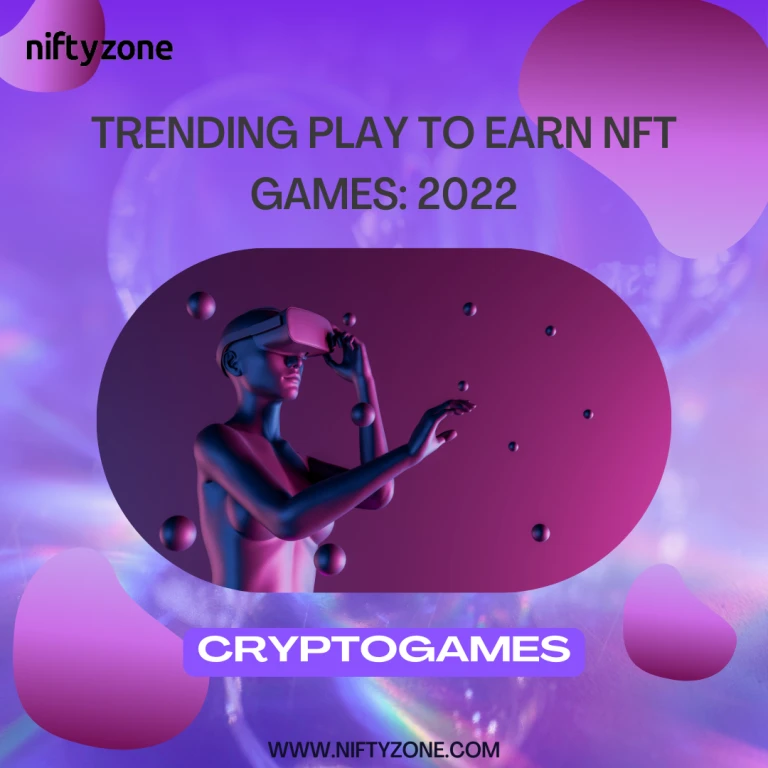 Play to Earn NFT Games
The gaming industry is among the most advanced industries in the world. It changed from playing board games to playing video games, and now it has transformed into one of the most cutting-edge inventions ever: web3. In this article, we'll talk about Play to Earn NFT games and identify some of the trending Play to Earn NFT Games.
In the community of Game-fi, NFT games have risen in popularity as a way to make money. Also, You can earn tokens with play-to-earn concepts or trade your in-game NFTs to other players and collectors.
What are NFT Games or Crypto Games?
NFT games have sparked a strong hype in the blockchain and cryptocurrency industries. Early-stage NFTs like CryptoKitties gave rise to play-to-earn models. Game-Fi is a brand-new sector that combines finance and gaming, offers opportunities for gamers to make money as they play. These games are also called as Crypto Games.
Players may make money in NFT games in a variety of ways. While exploring, acquiring, or breeding unique collectibles are the usual methods of earning via games, players have the option to experiment with other gaming formats. "Play-to-Earn" is receiving a great deal of attention.
What are Play To Earn NFT Games?
Play-to-earn games offer the prizes in the form of non-fungible tokens or virtual currency. These blockchain-based games, also referred to as P2E. Moreover, These games have gained popularity recently and have become an essential part of almost every metaverse. Each platform has its own cryptocurrency to reward the players for their time and effort.
One of the primary reasons play-to-earn games have become so well-liked is because players can enjoy themselves while earning cash with real-world worth.
One of the most well-known play-to-earn games is Axie Infinity. Three Axies must be purchased at the start of the game. Or you may borrow it from other players. Furthermore, Player may earn a Smooth Love Potion (SLP), an ERC-20 token that can be traded on exchanges, after you have a Starter Team and start performing tasks and challenges.
How do Play to Earn NFT Games work?
Play to Earn (P2E) NFT games verify in-game treasures like characters, avatars, and other things that players may obtain to help with their gameplay using blockchain technology. Smart contracts control how each collectible functions inside the game itself, and every collectible is an NFT.
Like other NFTs, the rarity or utility of a collectible determines its worth, and each one may be exchanged with others in the marketplace.
Which are the Trending Play to Earn NFT Games?
Axie Infinity

Gods Unchained

Sorare

Alien Worlds

The Sandbox
Currently, there are many Play to Earn NFT Games (Crypto Games). NFT Games have seen a surge in their popularity in 2022. Let's look at some of the most famous Play to Earn NFT Games.
Axie Infinity: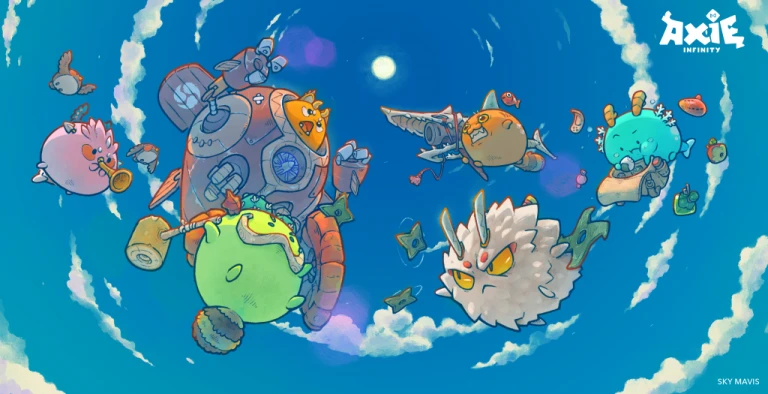 Axie Infinity pioneered NFT games and is undoubtedly among the best NFT games available. This monster-breeding RPG proved that NFT games can indeed be successful, productive, and most importantly, enjoyable.
This Game is based on 'Axies'. Basically, each Axie has its own genetic imprint. Axies are available in a variety of forms, and there are numerous different ways to customize them. When a user defeats another user, they are awarded Smooth Love Potion (SLP) tokens. Additionally, Players can exchange these SLP Tokens with Game's primary utility token Axie Infinity Shard Tokens (AXS). Currently, 1 AXS = 13.94 USD.
Gods Unchained: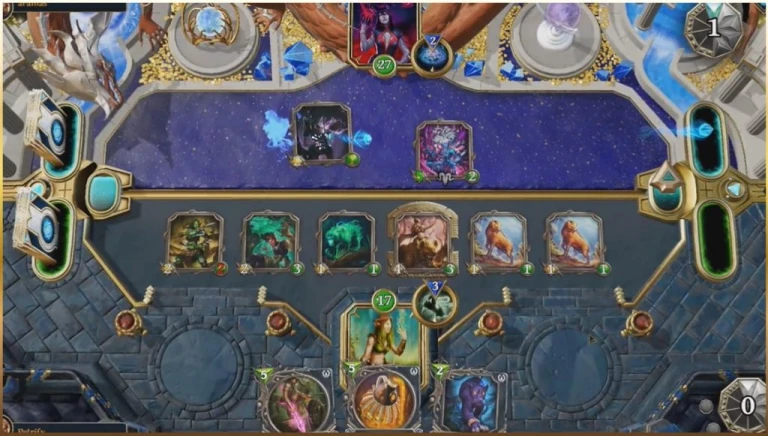 Gods Unchained is a tradable NFT game based on the Ethereum platform. The "Gods," mighty beings with special powers, are the protagonist of the game. Basically, players create decks using their skills and abilities to battle against other players. Gamers can gain in-game things by winning. And also they can trade/collect them.
The primary Token of Gods Unchained is GODS is worth USD 0.3344 per token.
Sorare:
Sorare is a fantasy football game that features collectible and tradeable real-life soccer players cards. Player may either buy tokenized cards or use free cards for new players to assemble a five-player football roster. For each game you win or for goals you score, or for other activities you finish, you can gain points to level up in game.
You can play this game for free. However, if you want to progress to advanced levels and win more, you may have to buy rare cards.
Alien Worlds: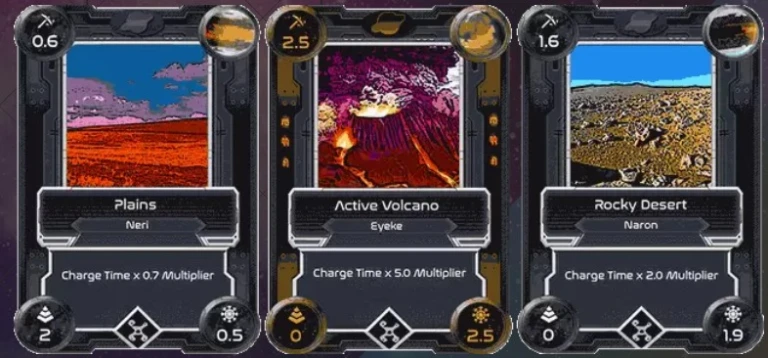 The basic idea behind the future sci-fi adventure game 'Alien Worlds' is to play, mine, and upgrade to create an immersive gaming experience. The Alien Worlds metaverse was created so that users may mine TLM, participate in battles, and also perform in-game objectives to get NFTs. Depending on where they are in the game, a player can buy and put together NFTs that are most suited to their gameplay style. One TLM of the Alien Worlds game is 0.025 USD.
The Sandbox: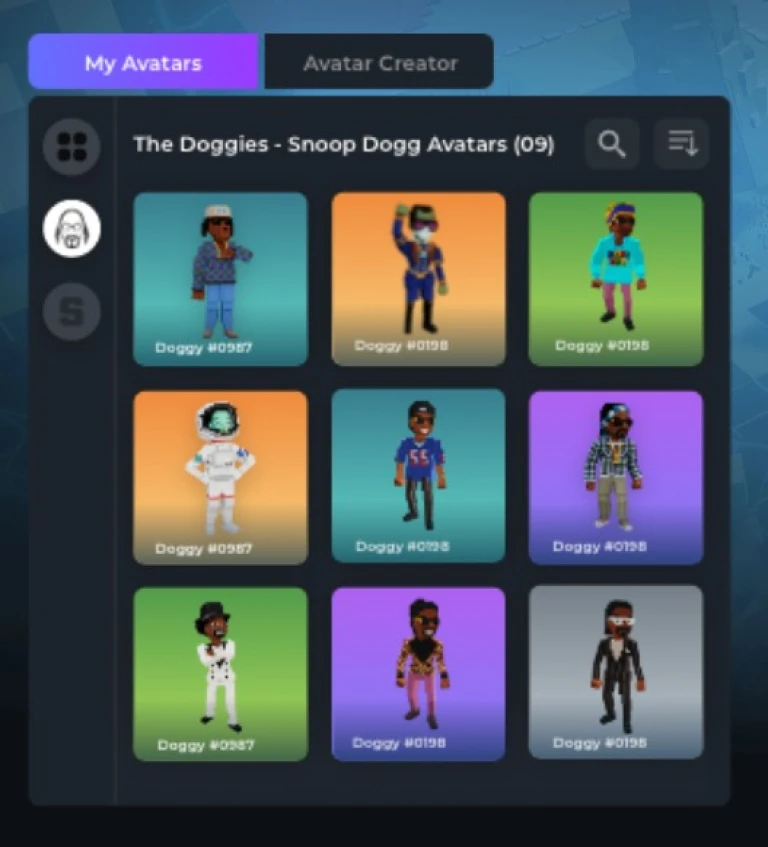 The sandbox is one of the most popular NFT Games. Because, Sandbox is more of a creator Platform. The Sandbox also has a game mode where you may create your own world inside of it. Additionally, you can add games and experiences, and create a metaverse. You may play games, explore other people's worlds, and import material into your own. Players may vote on new features, tools, and the future of The Sandbox through LAND tokens.
Similarly, you can trade or sell your creations in the marketplace using SAND Tokens. Currently one SAND token is worth 0.9 USD.
Some of the other trending Play to Earn NFT Games are Defi Kingdoms, SplinterLands, Wizards and Dragons Reborn, Zedrun, Star Atlas etc. And also, there is a high demand for NFT games across the world and the gamers are enjoying these games while earning. Finally, based on the current trend, we can assume that NFT Games are going to grow rapidly for sure.
Thank you, please visit our Editorial to read about more such interesting articles.
And also, read our article on Top Selling NFTs by Indian Artists.
Also, follow us on Twitter and Instagram to participate in Niftyzone NFT Giveaways.