Starbucks enters the Metaverse with its NFT rewards program 'Starbucks Odyssey'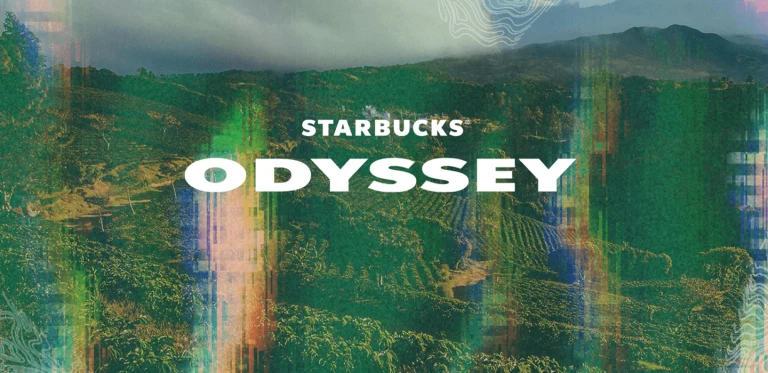 With the beta launch of Starbucks Odyssey, a new loyalty program that has been made available to a select number of waitlist members made up of consumers and employees in the U.S., Starbucks has officially begun its path toward Web3.
Starbucks Odyssey "Journeys" are a series of "entertaining, interactive activities to earn collectible "Journey Stamps" (NFTs) and Odyssey Points that will unlock access to exciting new benefits and experiences," the company said in a statement when it first opened access to the new platform on Thursday.
About Starbucks
Starbucks Corporation is an American coffee company and coffeehouse chain. Starbucks was founded in Seattle, Washington in 1971. As of 2018, the company operates 28,218 locations worldwide. Starbucks is the largest coffeehouse company in the world, ahead of its main competitors Dunkin' Donuts and Tim Hortons. The company sells coffee, tea, juices, pastries, sandwiches, and other food items. It also offers WiFi in most of its locations. Customers can also order and pay for their drinks and food using the Starbucks app on their smartphone. Starbucks has been criticized for its high prices. Additionally, it has been criticized for some of its business practices such as its use of plastic straws and cups. However, the company has also been lauded for its efforts to reduce its environmental impact, including its commitment to using sustainable sourcing practices for its coffee beans and other ingredients.
Starbucks enters Web3 with Starbucks Odyssey
When it chose the layer-two network Polygon to host the program back in September, the largest coffee franchise in the world made its first official announcement that it was working on the new platform.
Starbucks Odyssey is a Web3-powered expansion of Starbucks Rewards that aims to give members access to additional advantages and experiences. A select number of people on the waitlist and Starbucks partners received the initial invites in December. A larger group of people on the queue will start receiving monthly invitations starting in January 2023.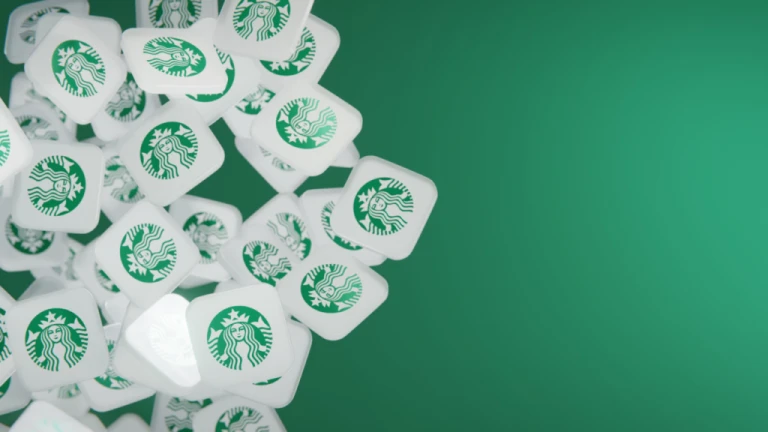 Members will receive Odyssey Points and collecting "Journey Stamps" after finishing a "Journey,". The brand described as Non-Fungible Tokens (NFTs) that "unlock access to new advantages and immersive coffee experiences." Starbucks Odyssey is a digital community experience where users can connect, communicate, and share their passion of coffee.
A variety of Journey games and activities are available, including an interactive game called Starbucks for Life. Additionally, there is a quiz about Starbucks' history and a virtual tour of the Costa Rican coffee plantation Hacienda Alsacia.
According to the business, "journey activities are fun ways to learn more about coffee, Starbucks history, and pop culture and allow opportunity to taste Starbucks' coffees and beverages that may result in the discovery of a new favorite coffee."
The higher a member's point total, the more benefits and experiences are made available to them. This includes access to exclusive events at Starbucks Reserve. Roasteries, invitations to unique merchandise and artist collaborations, and trips to the Starbucks Hacienda Alsacia coffee farm in Costa Rica for the highest levels.
Additionally, Starbucks Odyssey offers a market run by Nifty Gateway where users may exchange digital collectible Stamps for other members' money.
Growing Popularity of the Metaverse
Starbucks' latest move comes at a time when businesses all over the world are becoming more interested in the Metaverse and trying to make an early impression.
According to a recent study by business and technology strategy advisor Capgemini, 93% of adult consumers asked said they are inquisitive about and interested in learning more about the Metaverse. This is specifically underscoring its potential for future expansion. As the technology is still growing, businesses that establish their presence early stand to gain more visibility and little competition.
The largest Web3 game company, Animoca Brands, disclosed last month that it was getting ready to launch a $2 billion fund. It would be specifically for investing in metaverse businesses. With companies like Samsung, Coca-Cola, Nike, Adidas, Louis Vuitton and Burberry ahead of the game in claiming their claim in the Metaverse. The number of well-known brands that have already made their presence known continues to increase.
Follow us on Instagram: @niftyzone