Reifik Anadol: Unsupervised – AI Art to feature at MoMA
Reifik Anadol: Unsupervised AI Art will be on display at the Museum of Modern Art in New York City from 19 November 2022 to 5 March 2023.
Refik Anadol: Unsupervised, a new artwork by Anadol. The installation interprets the publicly accessible visual and informational data of MoMA's collection using a powerful machine-learning technique.
More than 138,000 pictures of individual works from the MoMA archives, including paintings, performance art, video games, and sculptures, were fed into a machine-learning model by him and his colleagues to create the collection.
What is Reifik Anadol: Unsupervised?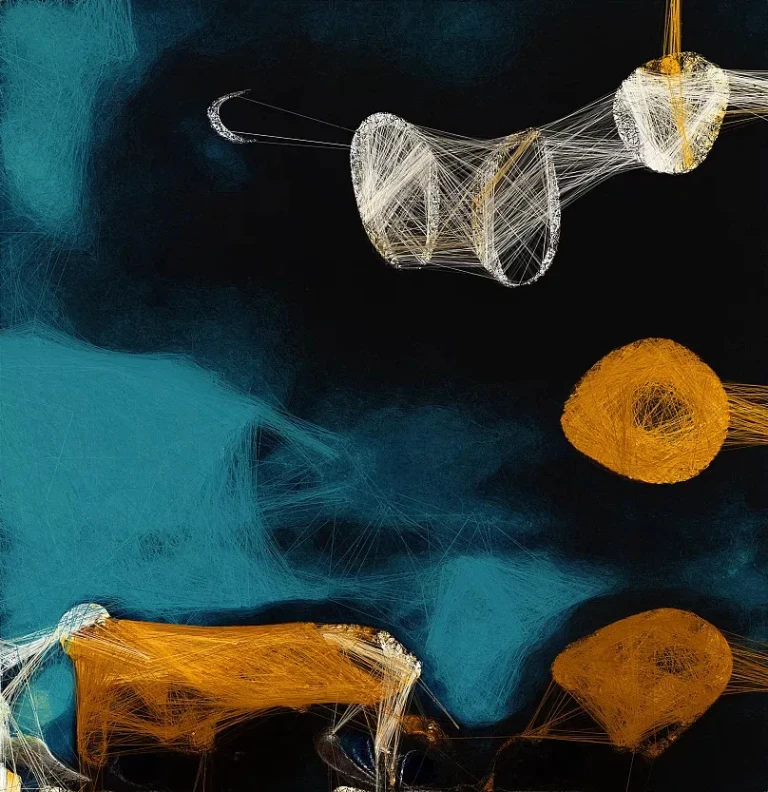 "We don't see anything real, it's all AI imagination"
Anadol is a pioneer in digital media. He has been fascinated by the nexus between art and AI throughout his career. At Google, he employed deep learning to create his first artwork. He began using StyleGAN, one of the earliest generative AI tools, in 2017. It was capable of creating extraordinarily realistic looking synthetic faces.
"This is like the most advanced, most up to date and cutting-edge version of what we've been researching over the last six, seven years,"
Anadol was particularly interested in the tool's capacity to discover more abstract images. Because the StyleGAN was trained on modern art instead of images of people, and the AI's synthesis was guided by data coming in from optical, temperature, and audio sensors.
"Very fundamentally how it works is that AI can take any information, sound, image and text, and it can create alternative outputs from these inputs,"
The result is a piece of art that is continuously evolving and projects an endless number of alternate artworks that the computer is producing in real time onto a large media wall. This is what Anadol refers to as a "Living data sculpture."
Starting on November 19, three of these unique pieces will illuminate the MoMA's ground level space. Visitors can experience what Anadol refers to as "machine hallucinations" in the immersive world of the psychedelic tapestries and acoustics.
Who is Reifik Anadol?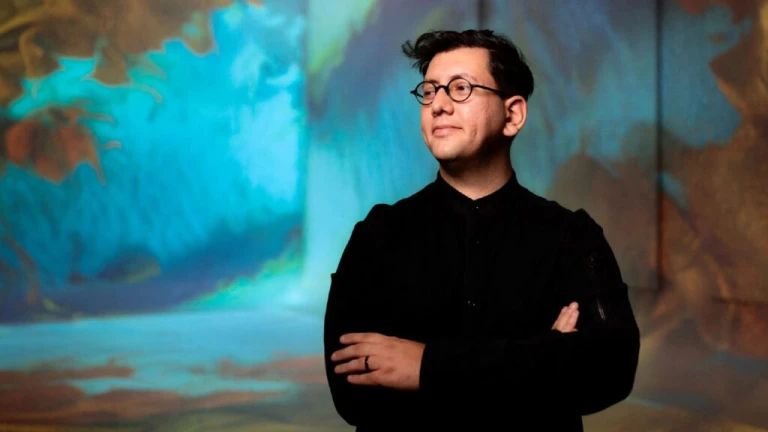 Anadol is a familiar face in the world og Generative arts. For the past 14 years, the Turkish-American artist has been experimenting with data.
He coined the phrase "AI Data Painting and Sculpture" and started researching AI art in 2016 while serving as Google's artist-in-residence.
Anadol, who is based in Los Angeles, obtained his Master of Fine Arts degree in 2014. Now works as a researcher and lecturer at UCLA's Department of Design and Media Arts.
He is an Early supporter of NFTs. His first NFT series, "Machine Hallucinations," sold at auction in 2021 for $5.1 million.
The MoMA exhibit is an expansion of a project Anadol and the museum's curators have been working on since last year. It brings to life an AI mechanism he utilized to produce a number of blockchain-based artworks based on MoMA's archives.
The most expensive NFT from that collection sold for $200,000 (€193,945), while others fetched several thousand dollars.
The Unsupervised exhibition is one of the few instances when a digital work of art is translated into a real world space. This Blurs the lines between reality and virtuality.
Artificial Intelligence Art Enters the Mainstream
Artificial intelligence has made significant progress in the art industry this year. With the introduction of new tools like DALL-E 2, Dream by WOMBO, Stable Diffusion, and Midjourney, generative art has finally entered the mainstream. This essentially means that anyone can now create AI art.
Anadol thinks that "AI here is not another tool, it's more like an extension of the mind." 
Anadol recognises himself to be a media artist but claims that science is his source of inspiration. He regularly engages in the area between science and art.
With his MoMA exhibition, he aims to explore that perspective even more by researching the potential psychological effects of experiencing computer-generated art.
"We're imagining creating a kind of lab experience and taking neural recordings of a selected audience, Measuring their heartbeat, brain activity, skin conductance and body temperature to understand the impact of this type of art in the human mind."
Further, Anadol wants to explore whether he can measure the contemplative impact that the immersive audio and visual experience has.
Also, Follow us on Instagram.