Kids can now create art using Amazon's new AI tool!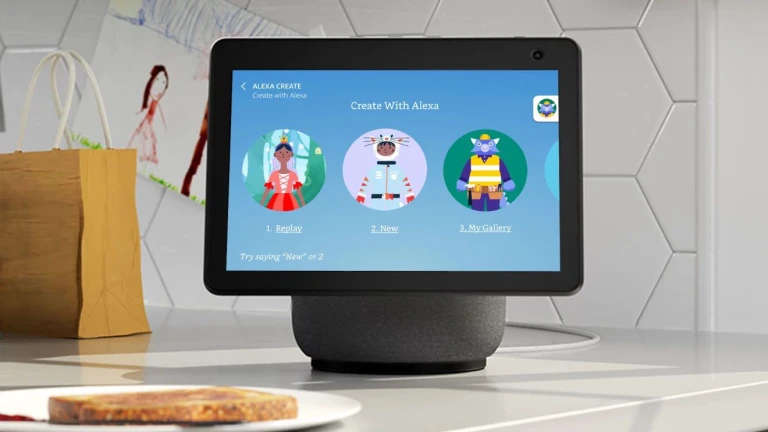 A new artificial intelligence (AI) application that supports youngsters in creating art is being released by Amazon, and the business claims it won't produce any offensive drawings. Amazon's new AI Art tool opens up a world of digital art for children.
Children can create their own animated stories using images and background music with Create with Alexa, and the finished products are exhibited on Echo Show devices. Amazon is attempting to avoid the criticism that has previously resulted from combining art and AI.
AI Art and Amazon
Amazon claims that kids may utilize its new initiative to spark their creativity. A youngster chooses a theme after telling Alexa they are ready to start creating. Themes include "space adventure," "underwater," and "enchanted forest." Following that, they decide on a character's name, color scheme, and adjectives like "silly," "happy," or "mystery." After then, Alexa crafts a narrative with music and visual elements.
According to a press release, Nico Bishop, a UX for Amazon said, "It's an experience where Alexa becomes your child's co-creator." Children will say things like, "Alexa, make a story," and then respond to prompts as Alexa generates a five-scene story based on their preferences. Each scene's soundtrack, background music, and sound effects are likewise created by AI. The company claims that no two stories are ever the same. This is because the story's trajectory is determined by the child's decisions regarding the character, setting, and other factors.
The software, according to Amazon, is made feasible by advancements in conversational and generative AI that support the creation of the story, scenery, and sound. The text of the story is created using a language model that has been trained on human-written stories.
A scene-generation model chooses a background image made by AI or human artists to depict the story. Additionally, it places relevant story elements at the right places, such as a pirate. It also positions facial expressions and movements like waving hands.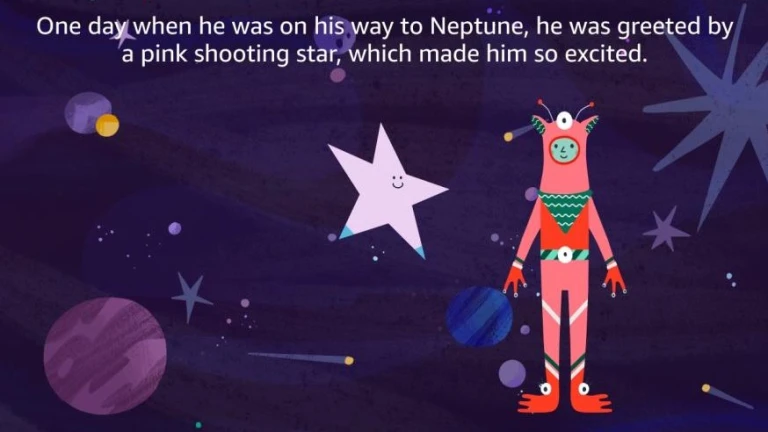 The AI sound and music generator in Alexa creates pertinent sounds and ambient music. The program uses a collection of musical elements, including rhythms, harmonies, and chord progressions made by musicians. The goal of an AI musical arrangement system is to make sure that everything works together.
Safety and AI Art
While Amazon obviously expects that children will use its software to write bedtime stories, previous forms of AI-generated art have in the past produced racist pictures. Bhatnagar stated that safety precautions were given top attention when developing Amazon's software. Additionally, he added that parental permission is required before enabling Create with Alexa on a device.
When creating Amazon's AI tool, "we solicited input from parents and their children on a number of themes," he stated. "Their suggestions significantly influenced the experience,"
AI generative art, according to Amey Dharwadker, a machine learning engineer at Facebook, can foster children's imagination and creativity. He said that by observing how artists from other countries and time periods may have treated a specific subject or style, children might also learn about novel styles and processes through AI-generated art.
He continued, "This can inspire children to create new works of art and the emergence of their own distinctive styles."
However, Dharwadker warned that using AI-generated art could force young people to develop their creative skills.
Children may not feel the need to practice their own drawing and painting talents if AI is doing all the artistic work. Dharwadkar said "Considering that they could just ask the AI programs what to do, they might also give up on trying to come up with novel ideas. Kids who use AI-generated art might not learn how to work with others, which is another drawback."
Follow us on Instagram: @niftyzone