NFT Airdrops: How to get free NFT Airdrops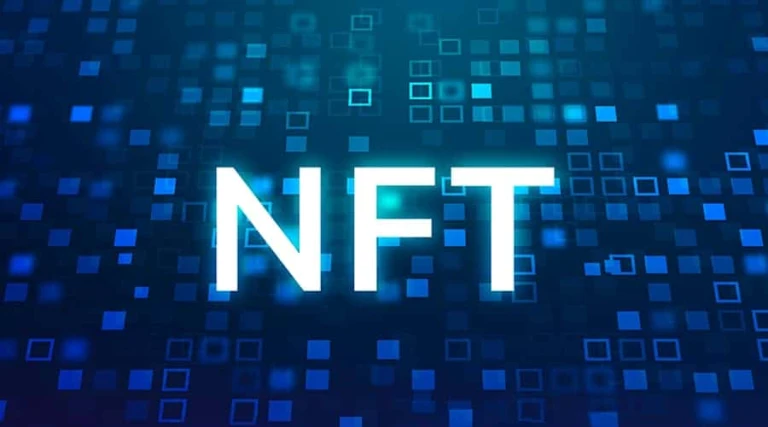 NFT airdrops are the latest thrilling innovation in the cryptocurrency market for fans!
The NFT market has seen rapid growth in recent times. Millions of NFT artists have been creating uniquely wonderful arts in digital form. The creators of these NFTs are gaining popularity throughout the world. Still there is a need for promotion of the art they are selling in digital form. Hence they perform a promotional activity or strategy to attract the interested individuals to their NFTs called "NFT Airdrops"
To understand the NFT Airdrops it is important to understand the origin of the airdrop.
A 'crypto airdrop' is a type of marketing strategy used by cryptocurrency entrepreneurs. It entails giving tokens to current cryptocurrency traders in exchange for a minor promotional service or by giving them free tokens to put in their wallets.
In 2014, the first ever cryptocurrency airdrop took place. The Aurora coin project was intended to be an Icelandic national cryptocurrency. Aurora coin may have started the first cryptocurrency airdrop operation, but later airdrops swiftly outgrew it in size and popularity. This method was previously employed by cryptocurrency startup hubs to attract traders.
What is NFT Airdrop?
An NFT airdrop is a free issue of NFTs or other digital assets to a web3 wallet address in exchange for taking part in an experience, making purchases, or other activity. NFT Airdrop is also a marketing strategy used by the NFT creators to draw attention to an existing or new brand, or event. It is as important as marketing for any other products that are sold online.
Simply put, NFT Airdrop is a gift or reward (giveaway), sent by the creators directly to the holder's web3 accounts. Brand randomly sends free NFTs to their supporters or holders of their NFTs, as a gesture of appreciation for showing love towards their brand. There will be no intermediaries in this process.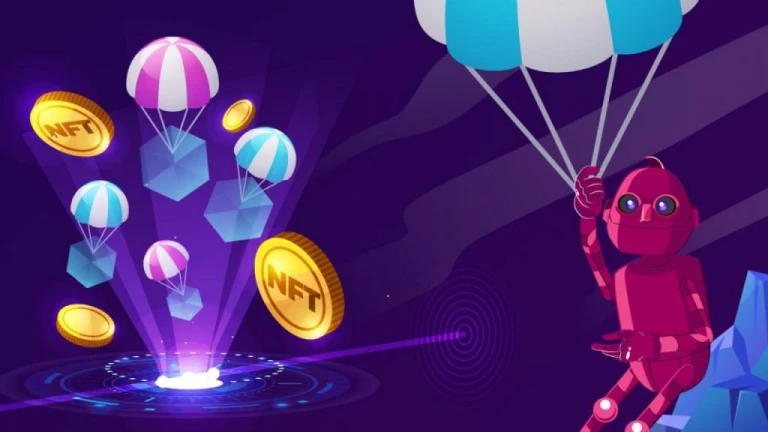 Types of NFT Airdrops:
There are mainly two types of NFT airdrops. They are as follows
Standard NFT Airdrops

Exclusive NFT Airdrops
Standard NFT Airdrops :
Standard NFT Airdrops are distributed to audience members who support the brand by carrying out a task. Tasks such as sharing or liking the social media posts of the brand or enrolling for newsletters of the brand. This is the most well-known airdrop because the recipient doesn't have to pay anything to receive it.
Imagine a standard airdrop as being identical to a physical coupon. Take the case of a new restaurant that comes up in your town and offers free appetizers for the first week of business. The restaurant is attracting more attention and patrons while also giving their clients extra value in the form of a complimentary snack. Win-win situation!
Exclusive NFT Airdrops :
Exclusive NFT Airdrops are only for the subscribers of the brand. It is a means by which the brand expresses gratitude to customers for their brand loyalty. To be eligible for getting exclusive airdrops, a customer must be loyal to them. It is usually given to the most loyal or long term users of the brand.
Exclusive NFT Airdrops can be compared to the additional popcorn you get for booking a movie ticket. Exclusive NFT Airdrops can cost a lot of money. If you hold an expensive NFT and the brand airdrops an NFT to your account, it may be sold for a good price in the market because of its brand. Example for Exclusive Airdrops would be 'Bored Ape Mutant Serum'. The brand airdropped 'The Mutant Serum NFT' to the holders of the Bored Ape Yacht Club NFTs, which is worth more than $20k in an average.
How to get NFT Airdrop?
Generally, most of the NFT drops are made in a simpler manner. They are awarded for carrying out particular, by the brand specified tasks. Or, by holding their NFT for a certain period of time. But, it is up to the brand to decide to whom they are issuing the airdrops. Generally, they may offer it for free, in return for pushing fresh initiatives or taking part in customer onboarding procedures.
Top NFT Airdrops of 2022 :

According to expert research and market conditions, the four airdrops listed below are currently being pursued in the NFT market.
Why is NFT Airdrop important?
NFT airdrops are a vital part of the web3 community. The reason being their usefulness for brands as a marketing tool, also the benefits it provides for the NFT community. It opens the door for new relationships and strengthens the existing relationship within the NFT community. It helps brands to gain many new long term loyal subscribers for the brand and ultimately helps in growth of the web3 community.
Is NFT Airdrop Legit or safe?
NFT airdrops are generally secure. However, you should be extremely cautious to interact with an NFT that you receive unexpectedly, especially if it comes from a brand with which you are not affiliated with.
Signs of a fake / scam Airdrop :
Requesting the exchange of personal data in exchange for an airdrop. Information such as password or wallet phrase.

Requesting payment in exchange for an airdrop.

NFT Airdrops of unknown or unverified brands.

Airdrops which are too good to be true. If you believe that offer to be really attractive, you should reject it since there is a high likelihood that you will be cheated.

The request for screen sharing. Most of the online frauds happen through screen sharing to unknown people who are offering Airdrops.

Links that take you to an unknown page and request confidential data, such as your secret phrase or the use of your Web3 wallet to sign a transaction. Also known as phishing links.
Final thoughts :
NFT Airdrops have emerged as one of the key marketing tactics in the cryptocurrency industry. Both the creators and the NFT enthusiasts stand to gain from it. It is now a crucial component of strong NFT communities. However, the growing market is also bringing some of the information gaps which might lead to frauds or scams. As long as you stay cautious and focus on long term success you will always have a win-win situation. Always be wary and alert for warning signs.
Also read our article about "Cool Cats NFTs"
Thanks for reading! At Niftyzone, we value your craft and wish to share it with the NFT Community!
Follow our Twitter and Telegram for more updates on our Marketplace.
Feel free to contact us for any further inquiries, or have a look at our FAQ page as well!