Beeple Digital Art Studio for NFT Creators and Community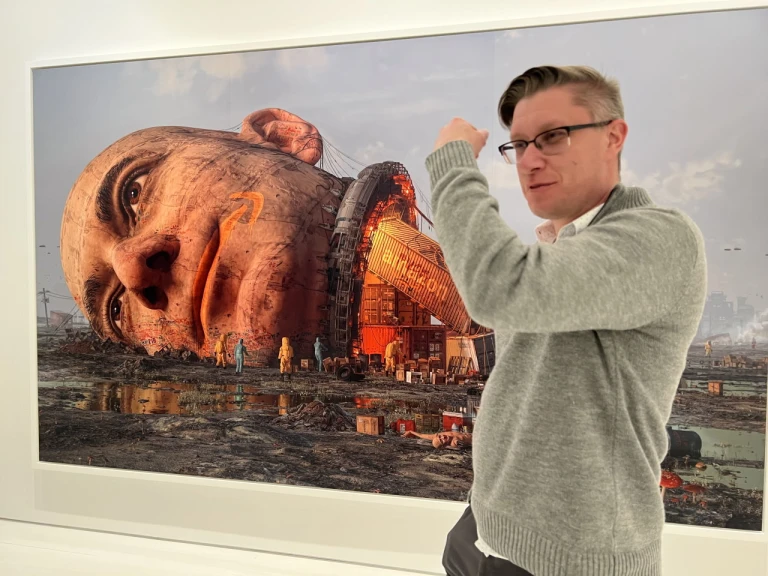 The well-known NFT artist Mike Winkelmann has great news for the NFT community. "Beeple Digital Art Studio" for NFT Creators and Community. Also, he visions hosting future exhibitions and more.
What is Beeple Digital Art Studio?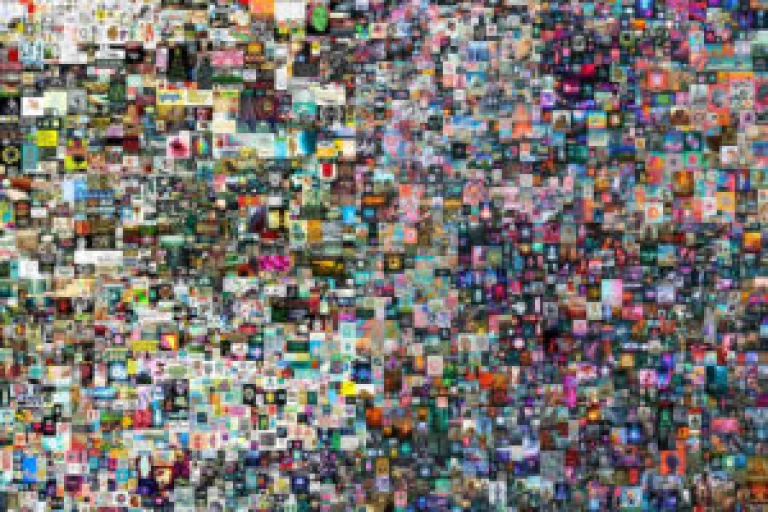 Beeple released a video that appears to be set in a renovated warehouse. The video shows the development of his huge new studio in Charleston, South Carolina. The video was shared with the caption as "now is the time to BUILD". We watch in the clip as construction workers knock down barriers and prepare the area for the future Beeple Studios.
Beeple also revealed that the studio will be an, "outlet for not just my artwork, but the entire digital art/NFT community,"
Further, He shared his vision to host NFTs and find unique ways to display NFTs on field for art-lovers.
Further he wrote, "coming together and experiencing digital artwork IRL is something that I think will help bring in the next wave of collectors and that is precisely what we need to move past this bear mark"
Beeple stated that NFT creators must discover innovative ways to draw in people who may be aware of NFTs but are unsure of how they operate. An NFT is a blockchain token that may be used to represent ownership in both real-world and digital assets, such as collectibles and digital artwork.
He stated that, "I believe by showing people that this artwork can absolutely be shared and appreciated in real life not just on our tiny screens, they will see that this medium is just like any other with the ability to bring beauty, provoke thoughtful discussion, and truly move us."
Also Read: A Guide to Midjourney for AI Art.
However, Beeple did not reveal the timeline of the new studio. But he shared that the clip represents half of the work. Additionally, he stated that the other half of the studio is almost done and he is excited about it.
Who is Beeple?
Michael Joseph Winkelmann, who goes by the name Beeple (born 20 June 1981), is an American digital artist, graphic designer, and animator most known for his NFT arts. He employs a variety of media in his artwork to produce humorous, phantasmagoric works. It makes political and social references while employing pop culture icons as references. He is referred to as "A visionary digital artist at the vanguard of NFTs" by the British auction house Christie's. In October 2020, Murat Pak provided Beeple with his first "primer" on selling NFTs. On March 12, 2021, an investor in NFTs purchased the NFT associated with Everydays: the First 5000 Days, a collage of pictures from his "Everydays" series, for $69 million in bitcoin.
Thank you, please visit our Editorial to read about more such interesting articles.
And also, read our article on Top Selling NFTs by Indian Artists.
Also, follow us on Twitter and Instagram to participate in Niftyzone NFT Giveaways.