AlineSubi – NFT artist from Indonesia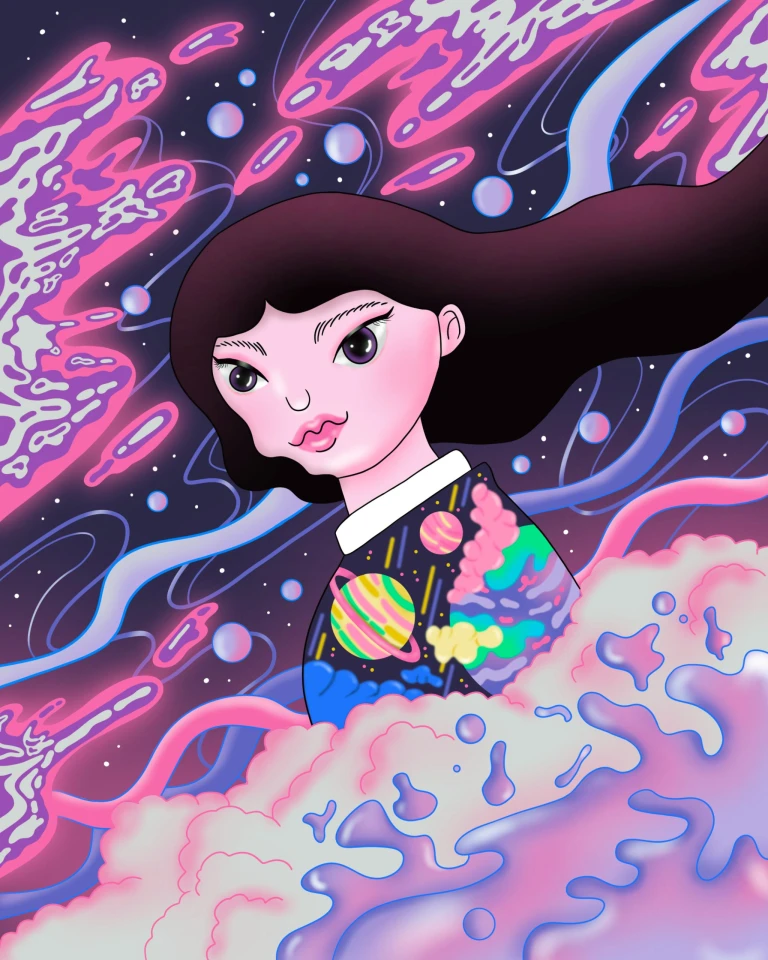 AlineSubi – an art director/graphic designer by day and an amazing NFT artist by night!
After speaking to Aline Subi, we managed to find out more about her beginnings as a budding NFT artist as well as her future endeavours and plans in the NFT space!
Tell me more about yourself and your interests!
I am from Indonesia. My 9-to-5 job is as an art director/graphic designer, but I aim to be a full-time artist. I have been persistent with my drawing since 2019, and I found myself more from my artwork. I always explore my emotions through art. I love psychedelic colour in the ambient glow. I feel most inspired in my bedroom when I'm in my safe zone.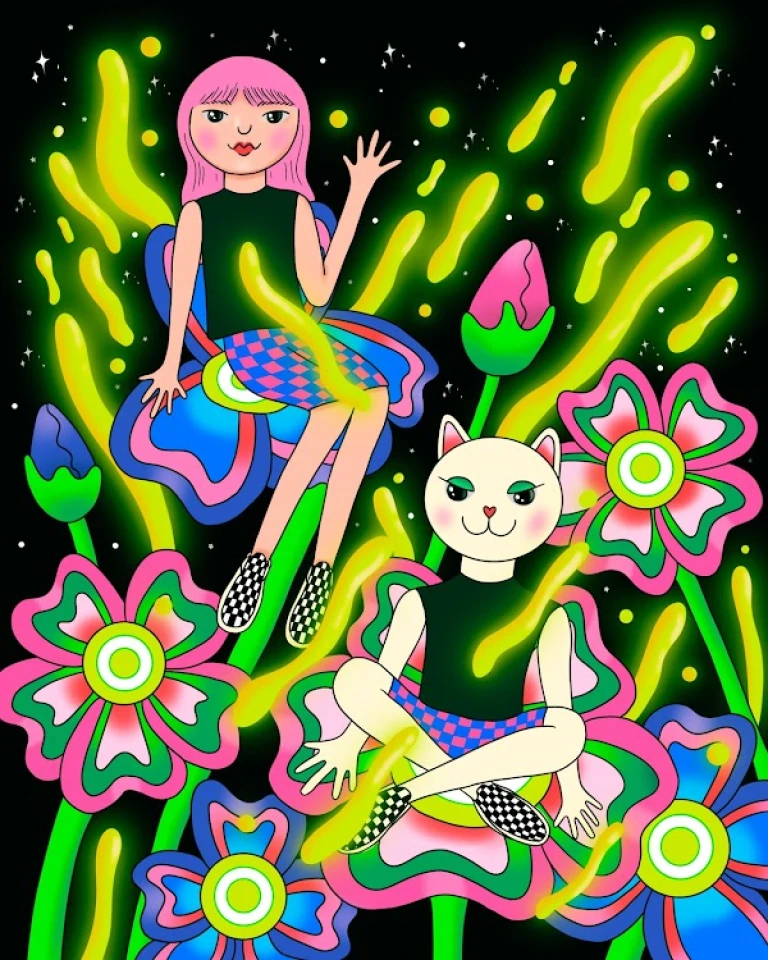 When did you start getting into NFTs?
NFTs were booming in my country around early 2021 and I started getting into NFTs around that period as well. Back then, I was already creating many new artworks and I decided to take a leap of faith into the NFT space! I started minting my NFTs on hic et nunc around June 2021 before moving over to Opensea around August 2021.
What inspired you to launch your first NFT collection?
My first NFT collection was derived from my emotion when plunged into the world of NFTs. When I entered the NFT space, I was quite overwhelmed because everything was fast-paced and it was something I had not experienced before. Nevertheless, I reminded myself that everything takes time; enjoy the process of creating and eventually I will be able to flourish from a seed to a blooming flower. This renewed mindset inspired me to create my first NFT collection which I named "the blooming flower".
Where did you get inspiration for your work from?
My artwork tells the story based on emotions or abstract ideas from what I experience (feeling, dreams, movies, music), and it's very personal. However, the most crucial goal is to create something that leaves an impression on the viewer and creative a positive impact for them!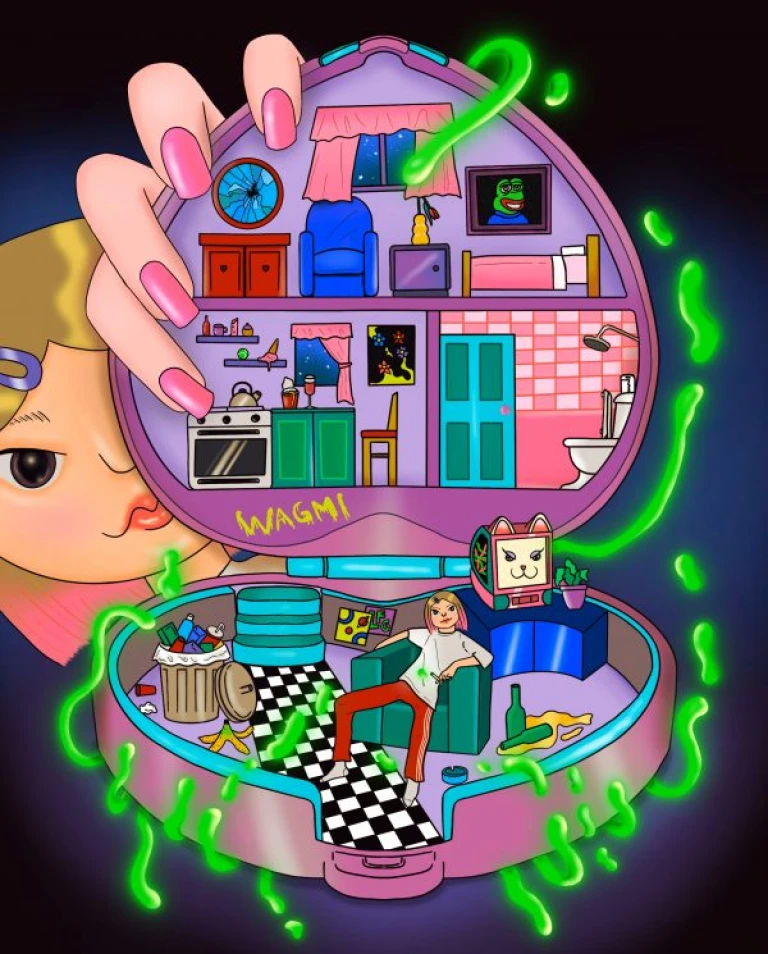 Tell me something that most people do not know about NFTs 
Many people view NFTs as a space full of "cash-grabbers". However, if we keep an open mind and view beyond that, there are many future potential utilities for NFT and blockchain technology. The technology will continuously improve, and I hope the ecosystem will become safer as time goes by.I believe that NFTs can be a safe space for creators to feel liberation and follow their dreams as it allows them to spread their artwork and talents to a wider audience.
Moving forward, what's the direction you plan to take with regards to your NFT collections?
Personally, NFTs are a platform for me to grow and evolve as an artist. Eventually, I'm planning to release a 1/1 collection! However, I don't have a timeline for this yet as my long-term goal is to give my best version in this space and I do not want to rush into anything and give myself unnecessary pressure.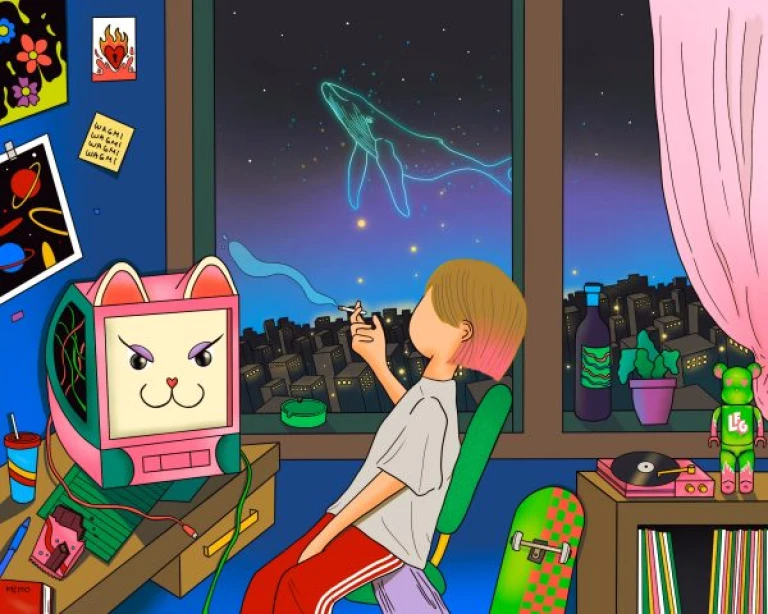 Thanks for reading! At Niftyzone, we value your craft and wish to share it with the NFT Community!
Follow our Twitter and join our Telegram for more updates on our Marketplace and Giveaways.