Japan's First AI Generated Manga by Rootport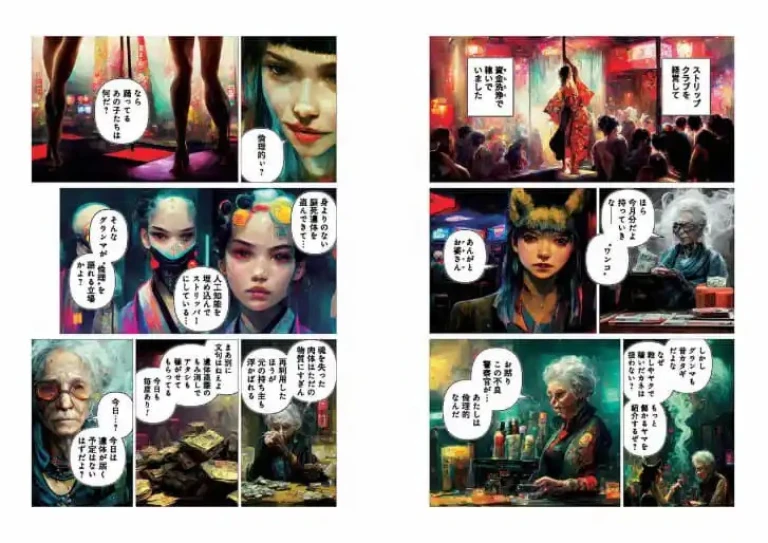 In the drawing classroom, students hold ink pens and bow their heads to draw the characters in the comic grid. These potential talents in the comic industry may be replaced by AI artificial intelligence in the future. Because, the author of the AI Generated Manga has never drawn a comic by hand!
According to the Shinchosha – publishing company that created "Cyberpunk: Peach John ", it is the first comprehensive AI manga work ever published. It was created using Midjourney (AI Art Generation tool)
What is Cyberpunk: Peach John?
In Japan, a writer named 'Rootport' used AI artificial intelligence to generate a work of over 100 pages in only 6 weeks. The comic "Dian Yu Ren Ke Peach" or "Cyberpunk: Peach John," which became the first AI manga in Japanese history.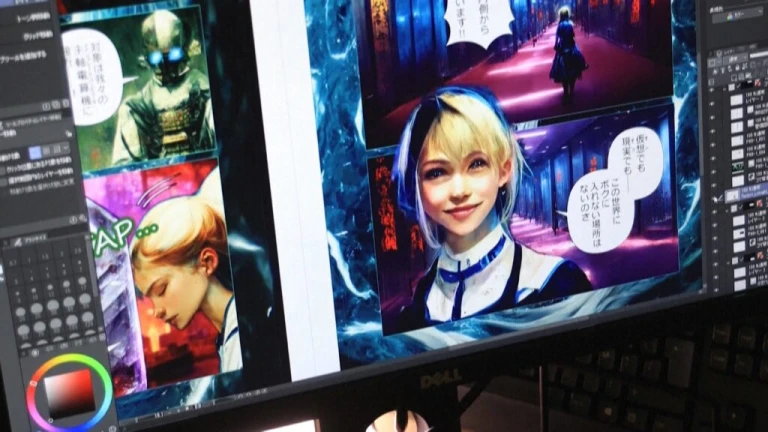 In his most recent comic, "Cyberpunk: Peach John," manga artist Rootport imagines the Japanese folk figure Momotaro. The protagonist is said to have been born from a big peach, to live in a dystopian future. The author came up with the plot and dialogues. However, the artwork with a sci-fi concept was fully developed by artificial intelligence.
Rootport's View AI Generated Manga
AI cartoonist Rootport says, "First of all, compared with manual drawing, the speed of AI Drawing is overwhelmingly faster. No matter how fast the manual drawing is, it takes a day to draw a color draft. However, AI only needs one minute to produce a manuscript, which is an obvious advantage."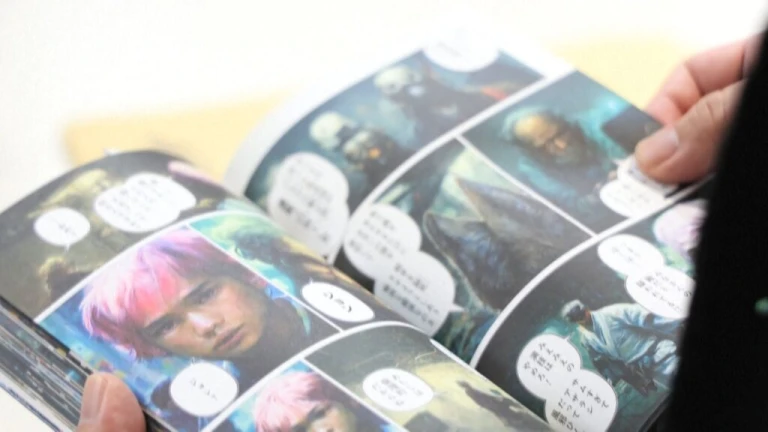 Experienced manga artists can complete more than 100 pages of work in a year. Yet, the fact that AI can automatically understand image keywords and draw a draft version in under a minute, is concerning the outside world. They are worried that this technology could jeopardize the Japanese manga industry's multi billion-dollar market.
Talking about the AI Generated Manga – Madoka Kobayashi, a manga artist professor, stated, "We don't know whose work will be blended in this, it could be a work made by chopping a section of another person's painting."
Other than from copyright concerns, some people are concerned that background images in comics. Such as drawing lines and pasting dots, and these assistant jobs belonging to novice cartoonists will also be snatched away by this AI technology.
Professor Satoshi Kurihara of Keio University believes that AI will eventually replace manga artist assistants. In 2020, he and his research team published an AI-assisted manga in the style of late cartoonist Osamu Tezuka.
"AI cannot completely replace Hand Drawn comics" – Rootport
Rootport stated, "I don't believe AI comics will become mainstream, but I do believe that artificially drawn comics will continue to exist in the future. However, I don't really believe that comics without the assistance of AI will always be the dominant force in the comic industry"
Cartoonist Madoka Kobayashi believes that AI can become a good partner on the road of creation. It can help artists to make their ideas more concrete and vivid. Also, allowing artists to challenge themselves and improve their creation. In addition, AI cannot create its own storyline. She believes that this is one of the factors that hand drawn comics will still dominate. Perhaps with the help of AI artificial intelligence, the creative style of the comic book industry can be taken to a higher level.
Let us know your thoughts on the AI Generated manga – Cyberpunk: Peach John through Artzone.ai Social Media pages.