Twitter Takeover: How it will affect The NFT Community?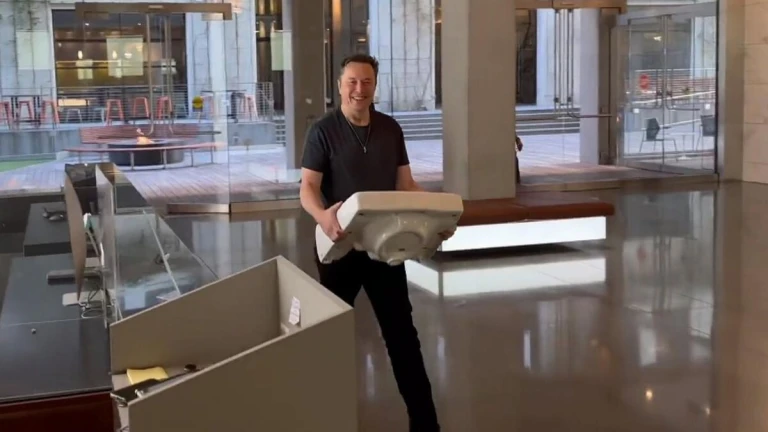 Elon Musk has taken over Twitter. Musk has repeatedly addressed Twitter's moderation and how he thinks Twitter restricts free expression at the expense of global society because he is a vocal supporter of that right. Questions concerning Twitter's future direction, particularly with regard to how it manages moderation, the dissemination of disinformation. And also the limitation of harm, are raised by his purchase of the business and its movement toward being a private firm. Know more about Twitter Takeover in this article.
Elon Musk Completes $44 Billion Twitter Takeover!
Elon Musk, the richest man in the world, has successfully completed Twitter takeover for $44 billion (£38.1 billion). Months of legal fighting have come to an end with the conclusion of the takeover. However, it has raised concerns about the platform's future course.
After purchasing a 9.1% stake in Twitter in April 2022, Musk went up to the position of the firm's second-largest shareholder. But his quest to acquire the entire company had only begun. In order to raise $10 billion for the business, he has joined hands with Morgan Stanley. Morgan Stanley has the third-largest position in Twitter with around 67 million shares.
The Twitter board initially opposed Elon Musk's purchase of the business and rejected his initial bid. But following a hectic weekend of talks and shareholder activism, the firm has finally reached an agreement which will allow the sale to proceed.
Elon Musk, who calls himself a "absolutist of free expression," has criticized Twitter's leadership and its moderation practices.
Changes in Senior Management and Fear of Mass Layoff!!
According to reports, several senior employees, including the CEO, Parag Agrawal, have been fired. According to Reuters, Mr. Agrawal and two other executives were led out of Twitter's San Francisco offices on Thursday night.
Meanwhile, Bret Taylor, who had been Twitter's chairman since last November, changed his LinkedIn page to reflect his resignation from the position.
According to US media sources, CFO Ned Segal and the company's senior legal and policy leader, Vijaya Gadde, are leaving twitter with Mr. Agrawal.
It is not yet known if the removal of senior management will follow company-wide mass layoffs. Ross Gerber, an investor in both Twitter and Elon Musk's other business Tesla, said earlier rumors about "75% of the social media company's workforce will be laid off" were "inaccurate."
There are a lot of talented people at Twitter, especially on the engineering side and they want to retain as much of that talent as possible

Ross Gerber, CEO Gerber Kawasaki Wealth & Investment Management.
How does Twitter takeover will affect the NFT Community?
Twitter was testing out the new feature "Tweet Tiles" just before the takeover. The company was planning to introduce this feature by joining hands with famous NFT marketplaces. Using this feature a user can showcase his NFT Collections and post it through tweet. It was promised to boost the NFT community as well as bring significant new opportunities to the creators.
However, with Elon musk in control; it is uncertain whether the Tweet tile feature will make it to the final product or remain unattended given the situation of layoff and senior management changes.
Nevertheless, the whole NFT Community is hopeful that the twitter tiles initiative will still carry on. Since Elon is known to be a strong supporter of crypto and web3 world.
Also Read Tweet Tiles: Twitter's new trial feature to support NFTs