Top Thailand NFT Artists 2022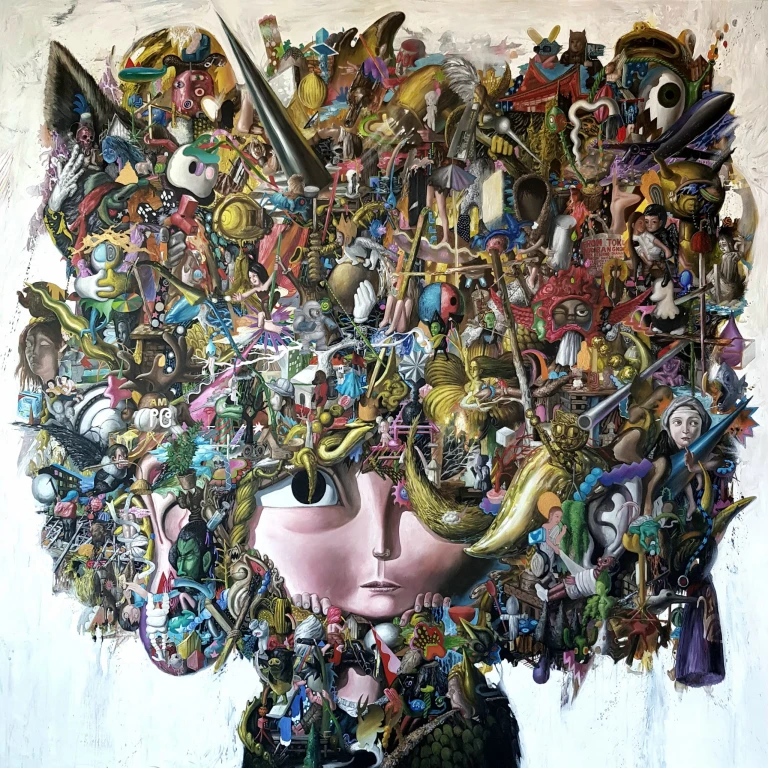 Forbidden Suit NFT by Kiatanan Iamchan
The NFT scene in Thailand is booming and this was personified during the "Thailand Digital Arts Festival 2022" which was Asia's first and largest digital art showcase, displaying over 1400 works ranging from paintings to street art and fashion design. This festival showcased artworks from a variety of Thai artists, some of them celebrity artists while some are relatively unknown. Thailand has always been supportive of this NFT wave and this event encapsulated that. Additionally, a Thai NFT marketplace, Coral by KX, is unlocking more opportunities for Thai NFT artists. The top NFT artists from Thailand all possess unique art styles and design languages with NFT artworks including illustrations, 3d animations and more! Here are 8 amazing Thailand NFT artists that you definitely want to keep an eye out for!
1. Kiatanan Iamchan
Kitanan Iamchan, also know as "Line Censor," is an established Thai artist who recently sold one of his artworks back to a collector for 6 ETH. The stunning artwork is titled ' Blessing of God ' and it consists of unique designs and art elements.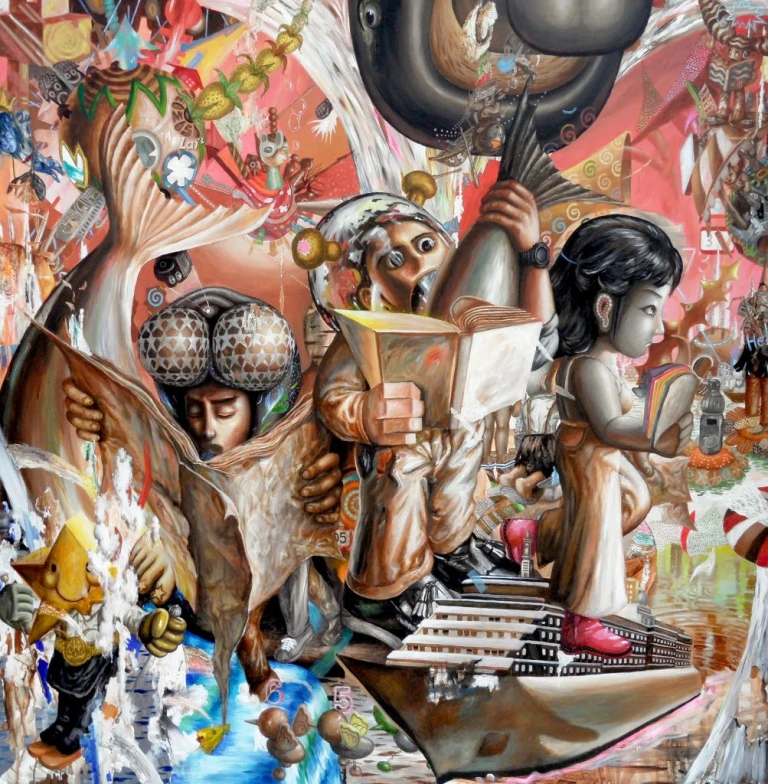 The artist specialises in developing his paintings into short animations or GIFS and selling them as NFTs. He incorporates 3D illustrations into his works as well as a distinct and unique paint art style which you can see in his creations. For more of his works, check out his profile on Foundation.
2. Pavisa Meesrenon
A Thai textile designer and illustrator, Pavisa Meesrenon, also known as "Pabaja". Her strong love and passion for culture, history, craft ,dot drawing, nature and pattern design has brought about several gorgeous pieces with the incorporation of dot draft and patterns in the. One of her most notable works ' Arita Beetle ' artwork was sold for 1.22 ETH in August 2021 .
Pavisa's breathtaking intricacy and details and her works are out of this world and they are all one of a kind. For more of her works, have a look at her Foundation profile.
3. Nathanon Khanijow
Nathanon Khanijow or 'Jahflame' , is a visual artist who is currently working and living in Phuket, Thailand. His multidisciplinary practice is constantly evolving through various media including painting, drawing, sculpture, print media and digital media (NFT). Inspired by current events and its affects on the psyche. He tends to focus primarily on identity and consciousness: how these factors influence and shape our day-to-day lives. This is translated over to his artworks and their designs.
Nathanon sold his first NFT ' The Awakening, ' the first base of five from his first NFT solicitation, for 0.462 ETH. The remaining four from the ' Ethergoons ' collection features the same concept and tinge as the first one are all currently sold out and he has went on to create 2 other NFT collections, "Jah goons" and "On the Grid". For more of his works, check out his profile on foundation.
4. Suriya Namwong
Suriya Namwong is a a member of the Museum of Contemporary Art (MOCA BANGKOK) and has curated several notable exhibitions. He enjoys working in various mediums as a painter, sculptor, and land art artist.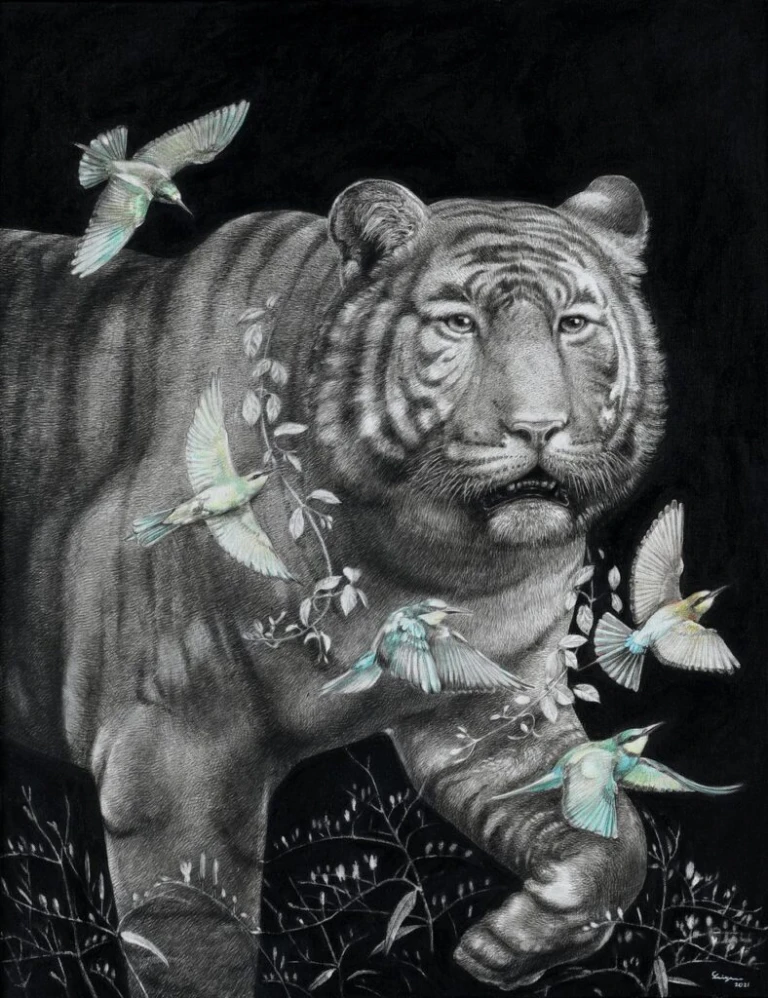 Nature, the environment, and Buddhist philosophy have always piqued the artist's interest and he reflect a profound understanding of the infinite value of a world that connects man and all things in his artworks. For more information, check out his socials here.
5. Chairat Sangthong
Chairat Sangthong creates unique NFT artworks that features the profession of Thai farmers who  possess a strong bond with the land and cultivation. Through his art, he hopes to bring across the sufficiency economy philosophy and reflect the beauty of a simple way of life shown by these Thai farmers.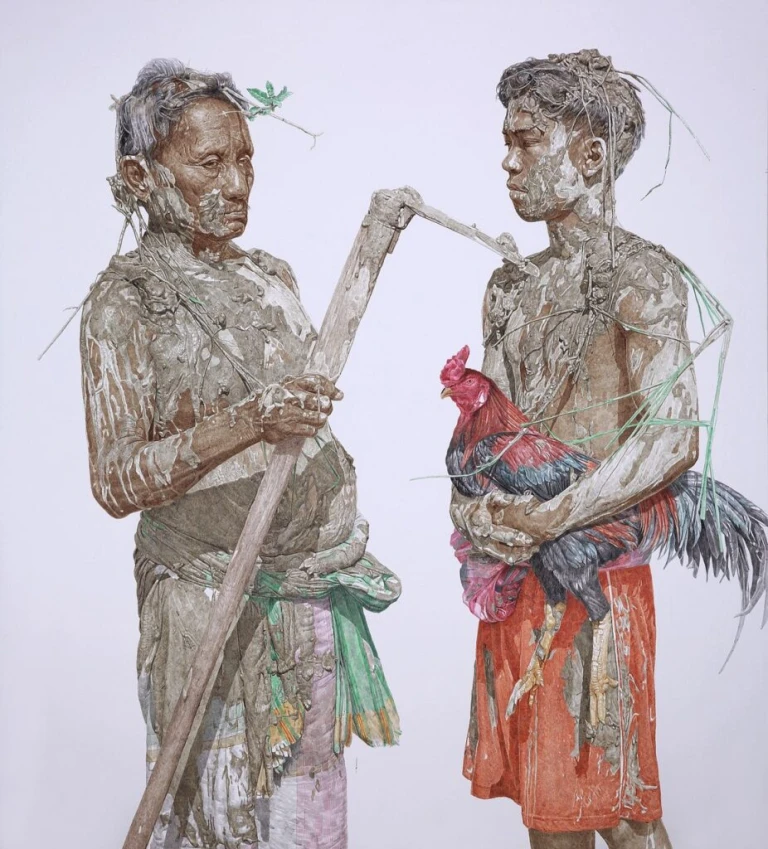 The realistic painting skills in his piece features the delicate and detailed features of the Thai farmers and their way of life. For more of his works, visit his works here.
6. Sarawut Yasamut
Sarawut Yasamut's draws inspiration from his surroundings for his spectacular artworks. Some of his best produced works are inspired by creatures in nature such as an abstract flower, human, animal and life. His works consists of exuberant brushstrokes and a multitude of vibrant colours which reflects his fast paced demeanour.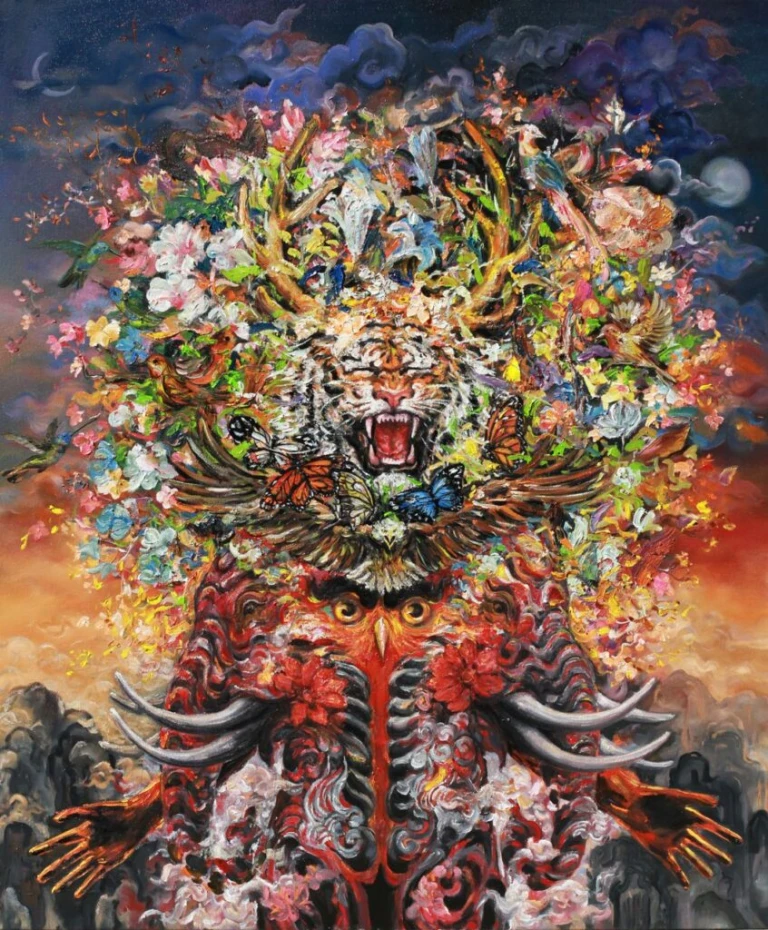 Before entering the NFT space, Sarawut found it difficult to showcase his artworks to the world due to the lack of exposure. He believes that NFTs has given artists the opportunity to channel their energy and talent through various art platforms to attract more viewers worldwide. For more of his works, visit his Foundation profile.
7. Channalong Krugoied
An applied artist who constantly outdoes himself and produces exceptional artworks, Channalong Krugoied, or "Dee Sweetdrug", is an artist who incorporates unique characters and pinpoint precision and details in his artworks.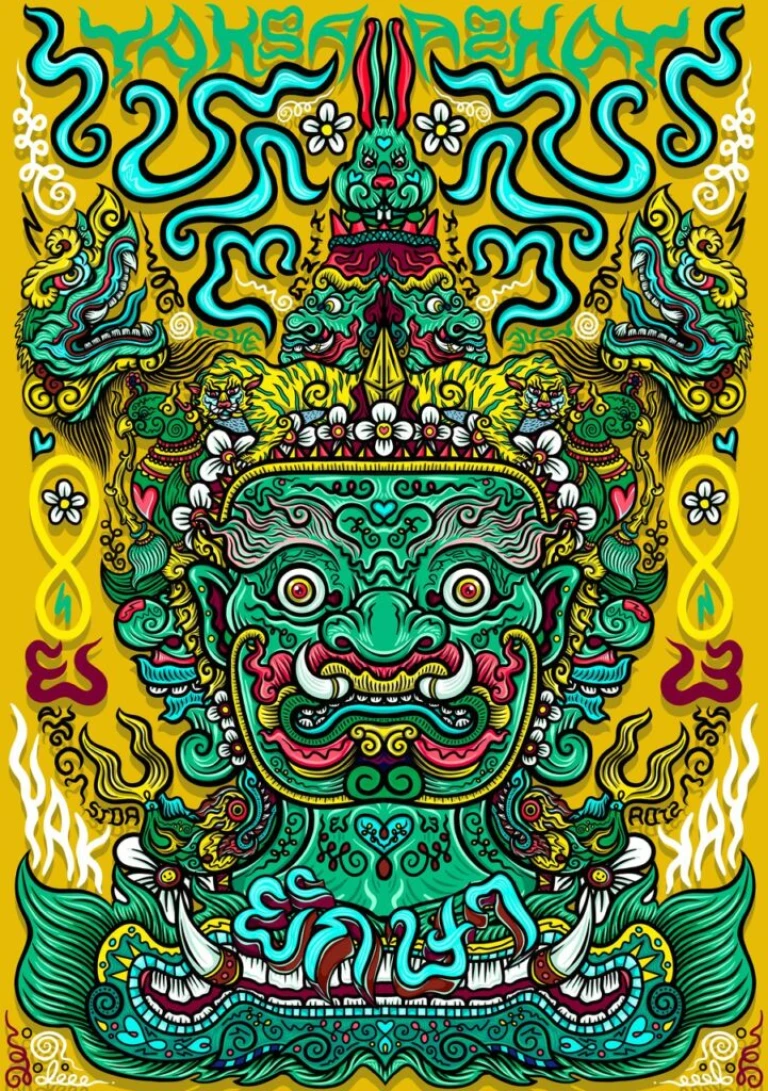 Some of his past works includes applied art pieces made in collaboration with famous brands and leading shopping centres in Thailand. For more of his works, have a look at his website.
8. Suwatchai Tubtim
Suwatchai Tubtim is an established artist in whose works in the Thai art scene is highly acclaimed and lauded for his finesse and expertise His traditional Thai line art and sculptures are extensions of the works of past great teachers of which he integrates their approach with his own creativity, thus creating a uniqueness in the exquisite Thai designs that are Suwatchai's personalised traits, be it paintings in the traditional or new traditional styles. For more of his works, have a look at his socials.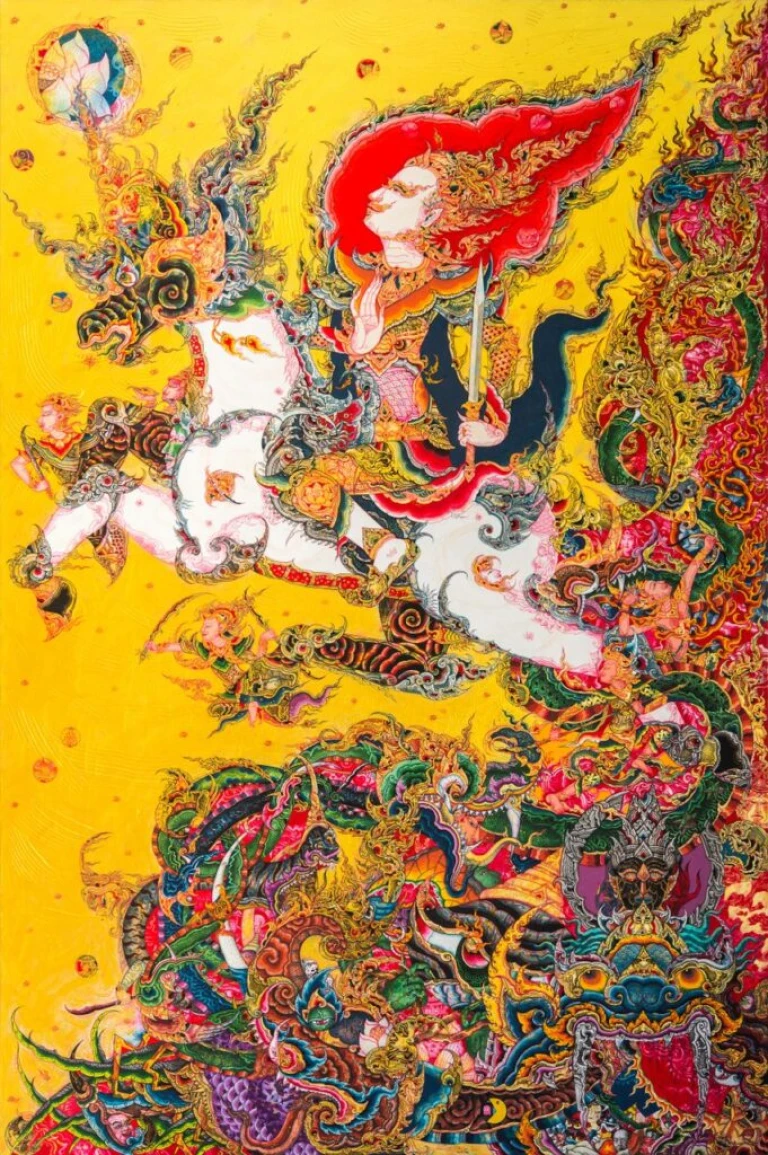 Thanks for reading! At Niftyzone, we value your craft and wish to share it with the NFT Community!
Follow our Twitter and Telegram for more updates on our Marketplace.
Feel free to contact us for any further inquiries, or have a look at our FAQ page as well!