Top 10 AI Artists in the USA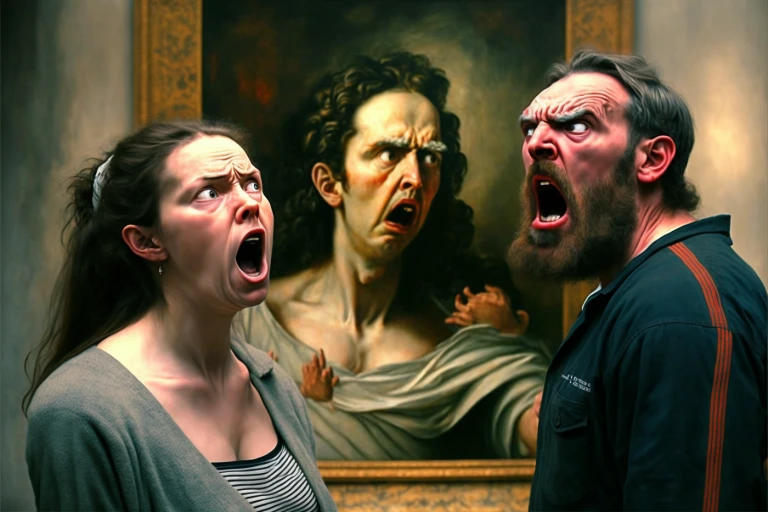 Our machines have gone beyond a certain point. We have been told our entire lives that computers are unable to be truly creative. But all of a sudden, millions of people are employing a new generation of AIs to create breath-taking, unheard-of images. More than 20 million photos are now cocreated daily by people and AIs on only four services: Midjourney, Stable Diffusion, Artbreeder, and DALL-E. Artificial intelligence has evolved into a wow-generating machine. And just as the the reign of AI begins, there are some AI Artists in the USA that stand out!
Top 10 AI Artists in the USA:
Listed are AI Artists who, in our opinion, gaining tremendous popularity and contributing to the growth of AI Art in the USA:
Stephanie Dinkins
Mimi Onuoha
Golan Levin
Lauren McCarthy
Dr. Lydia Kostopoulos
Alexander Reben
Gene Kogan
Mike Tyka
Sarah Meyohas
David Young
Stephanie Dinkins
A transmedia artist from New York, Stephanie Dinkins. She also develops forums for discussion about how race, gender, age, and our future histories intersect with artificial intelligence. Dinkins is especially interested in collaborating with communities of colour to build artificial intelligence ecosystems that are more inclusive, just, and moral.
Find more of Stephanie's art here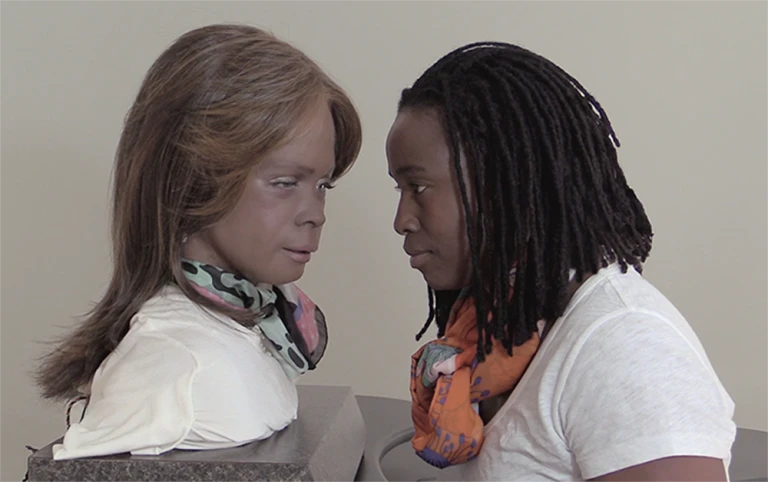 In order to address issues of prejudice in AI, consciousness, data sovereignty, and social equality, Dinkins' artistic practise uses lens-based techniques, emerging technology, and community participation. Her philosophy and artistic output are also informed by investigations into the contradicting histories, customs, knowledge bases, and ideologies that shape/inform society as a whole.
Follow her on Twitter here
Mimi Onouha
Mimi Onuoha is a Nigerian-American digital media artist and researcher who lives and works in Brooklyn. Her work explores the hidden and unrecognised byproducts of an automated society. She also aims to examine how humans are abstracted, represented, and categorised through the layering of code, language, interventions, and objects.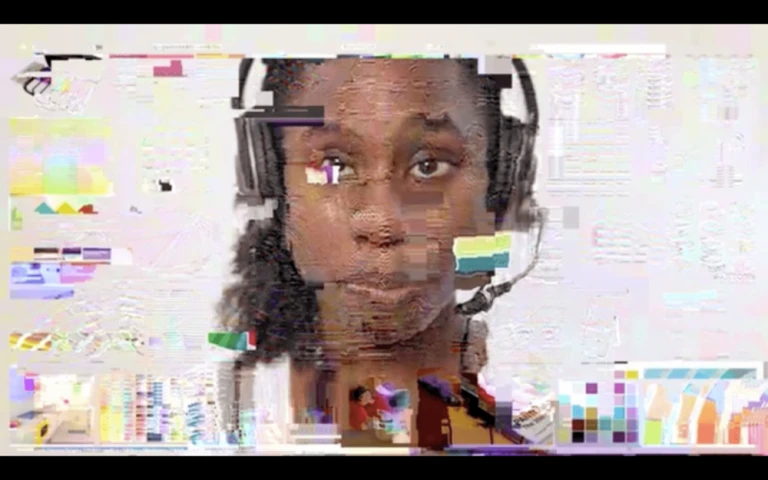 Onuoha has also held residencies at the Royal College of Art, the Eyebeam Center for Art & Technology, Studio XX, Data & Society Research Institute, and Columbia University's Tow Center. Additionally, these venues include La Gaitê Lyrique (France), FIBER Festival (Netherlands), Mao Jihong Arts Foundation (China), Le Centre Pompidou (France), and B4BEL4B Gallery have hosted her exhibitions and speeches (San Francisco). FiveThirtyEight, Quartz, Nichons-nous Dans L'Internet, and K. Verlag have all published her writing. She was chosen to be a member of the first group of Fulbright-National Geographic Digital Storytelling Fellows in 2014, and in 2017 she was shortlisted for the Technical.ly Brooklyn Artist of the Year award.
Find more of Mimi's work here
Golan Levin
Artist Golan Levin creates objects and experiences that investigate the expressive use of computation. Additionally, in his research on the formal language of interaction and non-verbal communication protocols in cybernetic systems, Levin focuses on the design of systems for the generation, manipulation, and performance of synchronous image and sound. Levin uses innovative twists on digital technologies to illustrate our relationship with machines. He makes visible our ways of interacting with one another, and explore the intersection of abstract correspondence and interactivity through performances, digital artefacts, and virtual environments, frequently created with a variety of collaborators. In Europe, America, and Asia, Levin has held numerous exhibitions.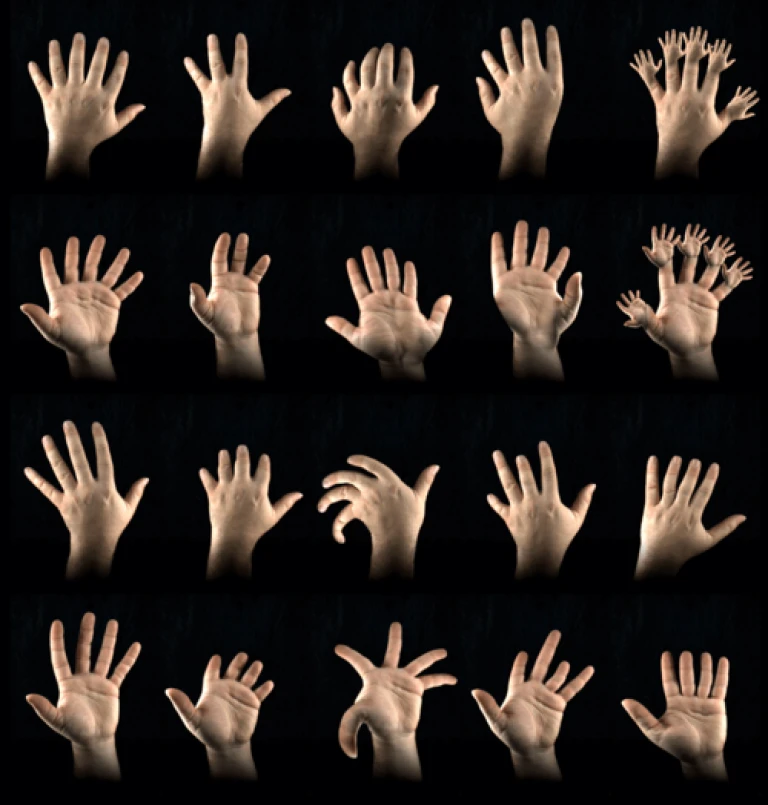 Check out more of Golan's art here
Lauren McCarthy
An artist from Los Angeles named Lauren McCarthy studies human identity and interactions in the context of automation and algorithmic living.
An artist from Los Angeles named Lauren McCarthy studies how social interactions are affected by automation, surveillance, and algorithmic life. She is also the author of p5.js, an open source programming language used online to study creative expression through coding and has over 1.5 million users.
Check out more of Lauren's art here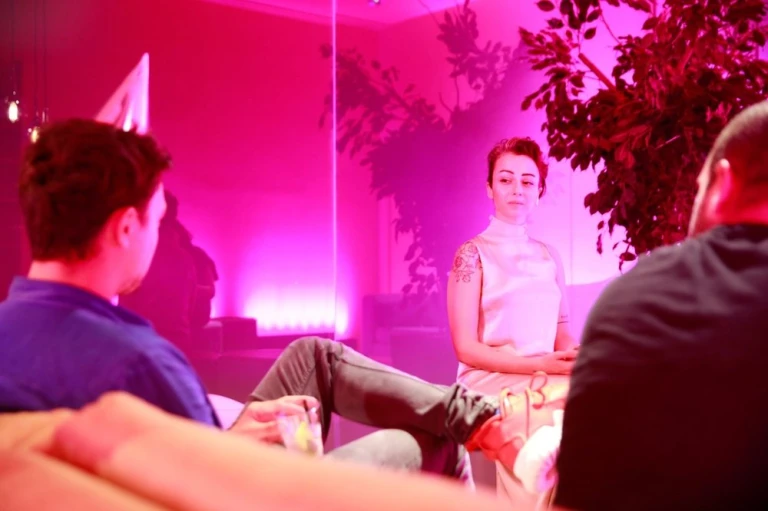 She also serves as co-director of the Processing Foundation, a nonprofit organisation whose goal is to increase access to the visual arts and technology-related disciplines for all populations by promoting software literacy in these fields. She teaches as an assistant professor of design media arts at UCLA. Lauren graduated from MIT with a BS in Computer Science and a BS in Art and Design, as well as an MFA from UCLA.
Follow McCarthy on Twitter
Dr. Lydia Kostopoulos
Dr. Lydia Kostopoulos is a national security expert from the United States whose artwork examines the effects of AI on the future. The #ArtAboutAI series by Kostopoulos is a cutting-edge effort to make artificial intelligence more approachable for a thoughtful public discussion. #ArtAboutAI was started because Lydia believed that art was the best way to transcend language and culture. The pieces also draw inspiration from the most recent technological advancements in the industry, transforming art into a transformative educational experience.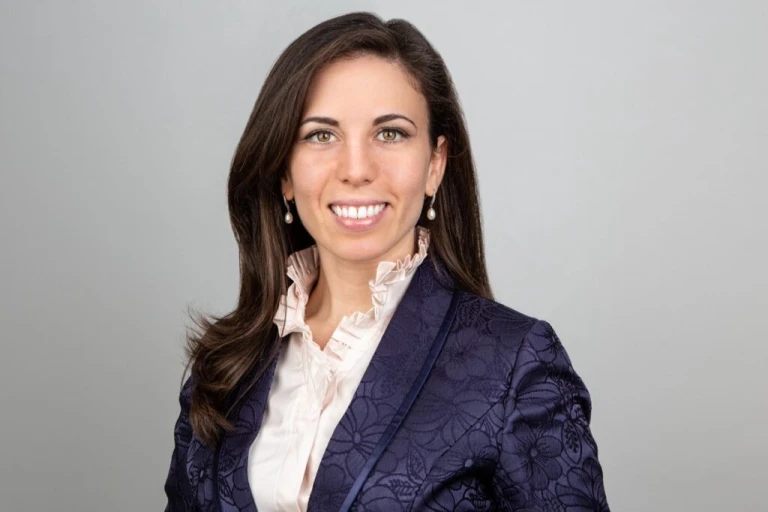 Her artwork provides the "human gaze," which balances the "algorithmic vision" used in AI-produced art. For its capacity to "illustrate the advancements, conflicts, contradictions, and tension that come with developing artificial intelligence," as well as for portraying AI roadblocks "in a way that is engaging emotionally and cognitively," #ArtAboutAI has won accolades from critics.
Alexander Reben
Roboticist and artist Alexander Reben investigates humanity through both art and technology. The work of Alexander Reben explores how human the artificial is at its core. He highlights our unbreakable evolutionary entanglement to creativity, which has unquestionably impacted our way of being, using techniques like artificial philosophy, synthetic psychology, perceptual manipulation, and technological magic. This is done in order to better comprehend who we are as a species as well as to take into account who we will become as we continue to co-develop with our artificial creations.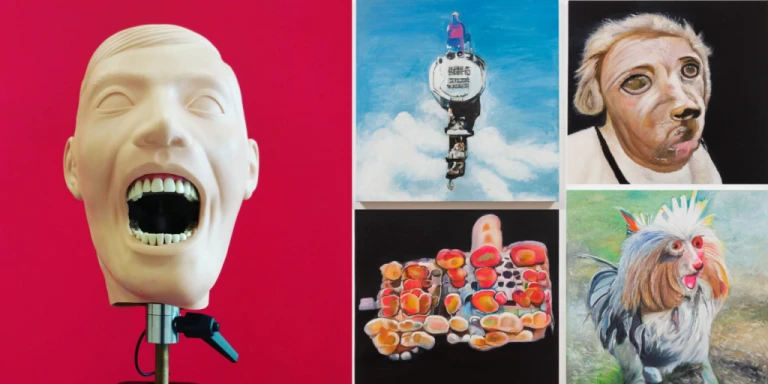 Follow Alexander on Instagram
Gene Kogan
Gene Kogan is a programmer and artist with interests in generative systems, computer science, and software for self-expression and creation. He also collaborates on many open-source software projects and conducts seminars and lectures on subjects related to the fusion of code and the arts. Additionally, to promote better public knowledge of the topic, Gene published ml4a, a free book about machine learning for artists, activists, and citizen scientists, as well as frequently publishes video lectures, papers, and tutorials.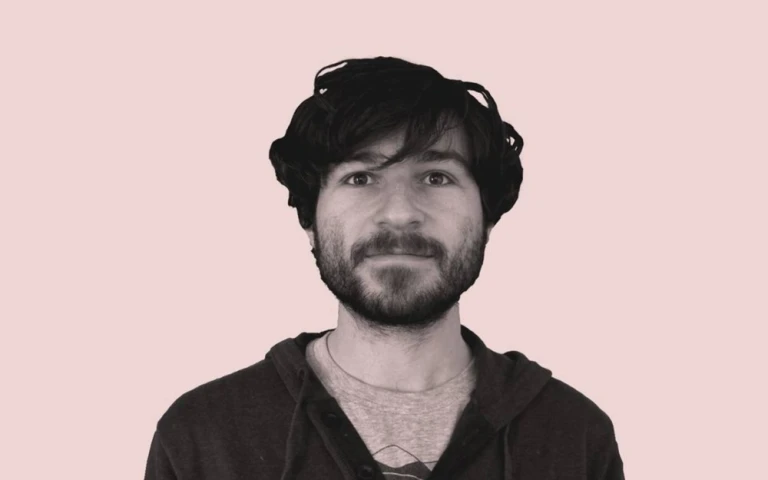 Follow Gene on Twitter
Mike Tyka
Mike Tyka is a Google engineer, artist, and researcher whose work on DeepDream popularised artificial neural networks as a creative tool.
Tyka has been using artificial neural networks as a creative medium and tool since 2015. He also worked with Refik Anadol to build the ground-breaking immersive projection installations known as Archive Dreaming. Subsequently, he produced some of the first large-scale artworks employing Iterative DeepDream. In addition to this, his most recent collection of generative portraits, "Portraits of Imaginary People," has been exhibited in the Seoul Museum of Art, the New Museum in Karuizawa, Japan, and ARS Electronica in Linz.
Check out more of Tyka's work here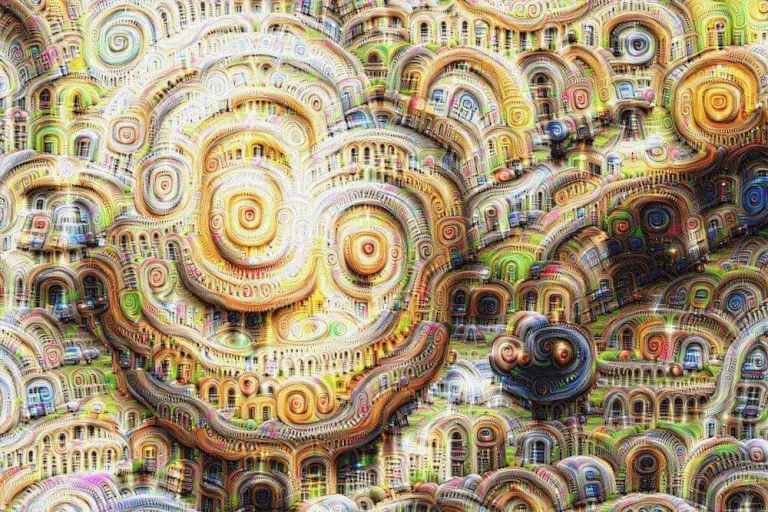 Tyka is a co-founder of Google's Artists and Machine Intelligence (AMI) programme. It also encourages innovation in creative AI while assisting artists in the field of machine learning. the programme that teams up engineers and artists to use artificial intelligence to execute concepts. AMI encourages new approaches to thinking about and using intelligent systems by funding this developing artistic partnership.
Follow Mike's Twitter
Sarah Meyohas
French-American artist Sarah Meyohas works in a variety of media, including sculpture, virtual reality, film, and photography and one of the best AI Artists in the USA.
Visual artist Sarah Meyohas works in several media. She held a performance near the location of the previous Bell Labs as part of her project Cloud of Petals. Subsequently, a sizable dataset was compiled by sixteen people who photographed 100,000 individual rose petals. An artificial intelligence programme that learns to continuously produce fresh, distinctive petals was also developed using this information.
Check out Sarah's art work here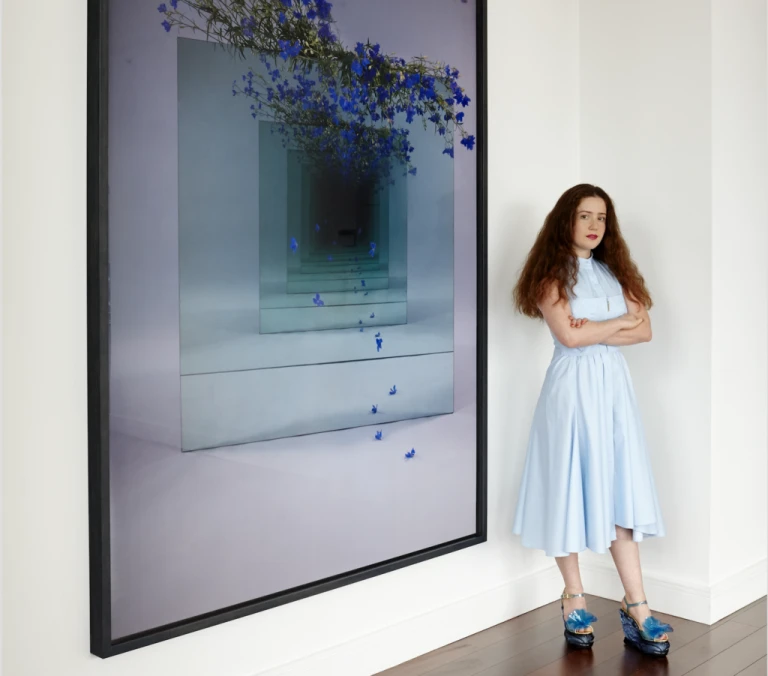 A film, six gaze-based virtual reality experiences, a collection of sculptures, and other products from the performance were displayed as part of a sizable solo exhibition at Red Bull Arts New York. The exhibition Cloud of Petals, therefore, turns into a place for reflection on a post-human existence and automation. Additionally, the movie has screened at a number of film festivals, including the Locarno Film Festival, Slamdance, NY Times Talks, CogX, and Minneapolis-St. Paul International Film Festival.
Follow Sarah's Twitter
David Young
David Young is a scientist and artist whose personal AI works are advancing our understanding of what artificial intelligence is and what it can accomplish in the future.
He has devoted his whole professional life to the cutting edge of new technologies. His most recent work also investigates how aesthetic experiences and attractiveness might help us think differently about emerging technologies. Thus, by returning to his roots, where he started his career at the height of the 1980s AI boom, this work, which makes use of AI and machine learning, is significant.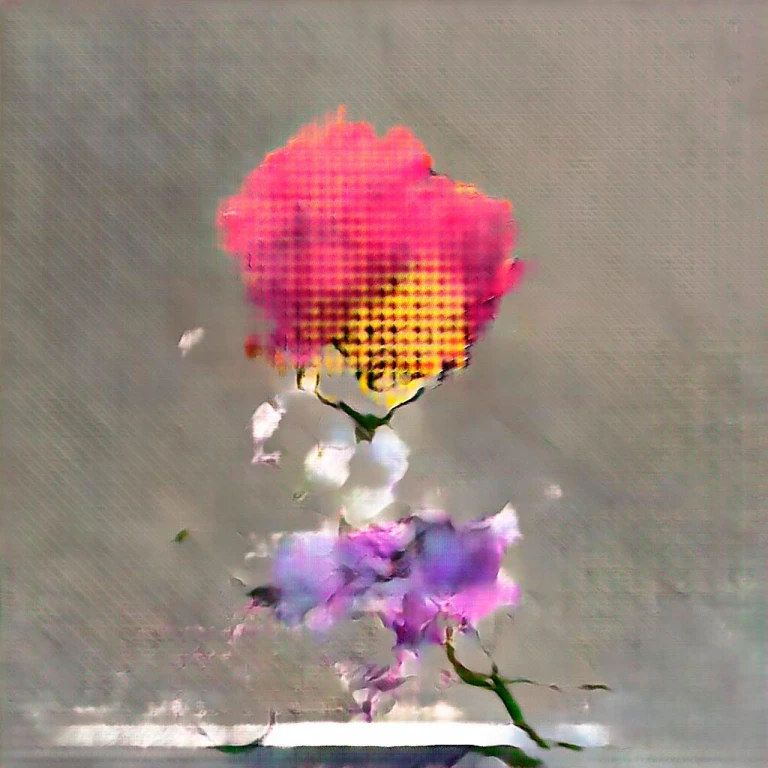 Check out more of David's here
Follow us on Instagram: @artzoneai