The New Snoop Dogg and Billy Ray Cyrus Album Challenges You to Tussle for NFTs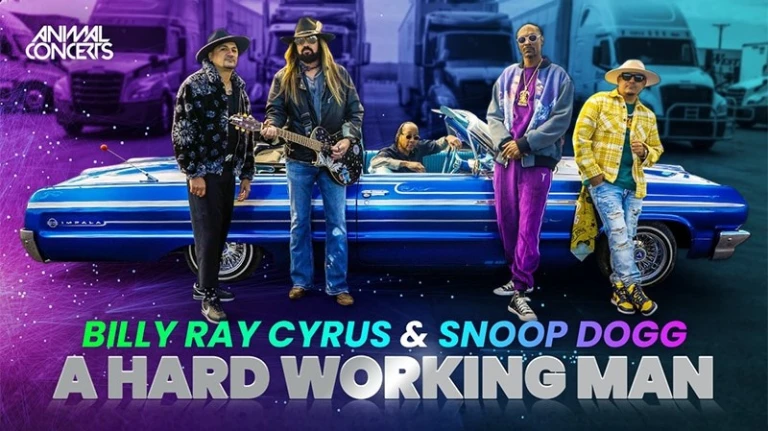 As a tribute to hardworking Americans, Snoop Dogg and Billy Ray Cyrus along with the Avilla Brothers will release the "A Hard Working Man" NFT Collection.
The trio's song has been turned into a PFP collection. It will be an interactive learning NFT experience, and a tokenized incentives program as part of a multidimensional initiative. For fans, NFTs offer a way to show their support for an artist. Additionally, they would own a piece of digital art that can be traded or sold in the future.
A Unique Album by Snoop Dogg and Billy Ray Cyrus
Snoop Dogg and Billy Ray Cyrus along with The Avilla Brothers are presenting their well-known 2022 collaboration "A Hard Working Man" to the blockchain in an original way. This would be done through the interactive metaverse concert company Animal Concerts.
In contrast to other songs released, including those by Snoop, "A Hard Working Man" was made to foster fan interaction. The collection is divided into a three-tiered drop. Through a gamified drop experience that produces special redeemables, it touches on community building and asset utility.
The overall PFP collection alludes to the qualities of traditional Americana, connecting with the message expressed in the song "A Hard Working Man." Snoop and Billy Ray are portrayed in each NFT wearing clothes typical with hard-working vocations. Snoop and Billy Ray are cast in skilled labor roles as electricians, construction workers, farmers, doctors, and firefighters while sporting the attire and facial expressions you'd anticipate from their blue-collar alter personas.
To a select few who obtain an NFT from the upcoming collection, everything from live concert tickets and backstage passes to flyaway packages to party with Snoop will be up for grabs. Holders will also have access to a metaverse performance by Snoop Dogg and Billy Ray powered by Animal Concerts, as well as subsequent giveaways, member events, and more.
Advancing the Future of Metaverse Music
In the world of music, NFTs are becoming all the rage. Now, artists are beginning to experiment with releasing entire albums as NFTs. The latest example is the new album from Snoop Dogg and Billy Ray Cyrus, which is being billed as the "world's first Metaverse music album.The album, titled A Hardworking Man, is a collection of 12 tracks that can be purchased as an NFT on the blockchain-based platform OpenSea. Each track is available as a separate NFT, and the entire album can be bought as one unit.
NFTs offer a number of advantages for both artists and fans. For artists, they provide a way to monetize their music in a new and innovative way. They also offer a level of protection against piracy, as each NFT is unique and cannot be duplicated.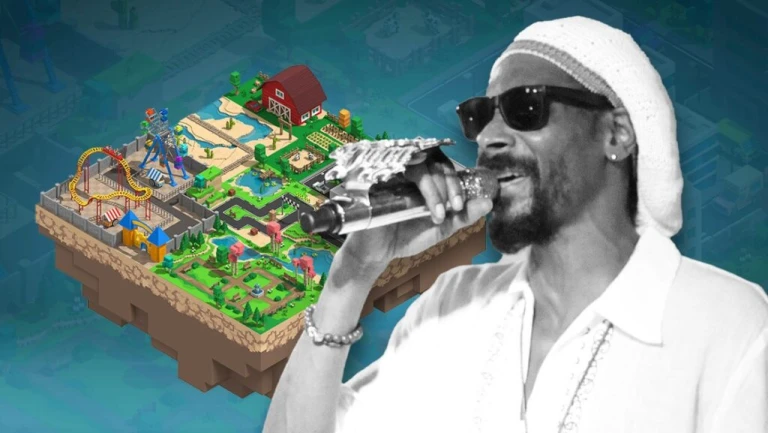 Animal Concerts, the true brains behind this initiative, has gone above and beyond. Subsequently, it was done by introducing an interactive, gamified platform for fans to earn points and win prizes. Users who sign up for the "A Hard Working Man" allowlist have the chance to complete a variety of quests and earn points that move them up a public leaderboard. Leaderboard winners are eligible to receive more than 100 free NFTs. As of the time of writing, this special feature was already operational. Thus bringing fans into the fold well in advance of the primary sale (date TBA).
The release of the album is the latest example of how the music industry is beginning to experiment with NFTs. It remains to be seen whether this will become a mainstream trend or not. However, it's certainly an exciting development for those involved in the world of music and blockchain technology.
Follow us on Instagram: @niftyzone