Shutterstock and OpenAI join hands to Launch AI Generated Stock Images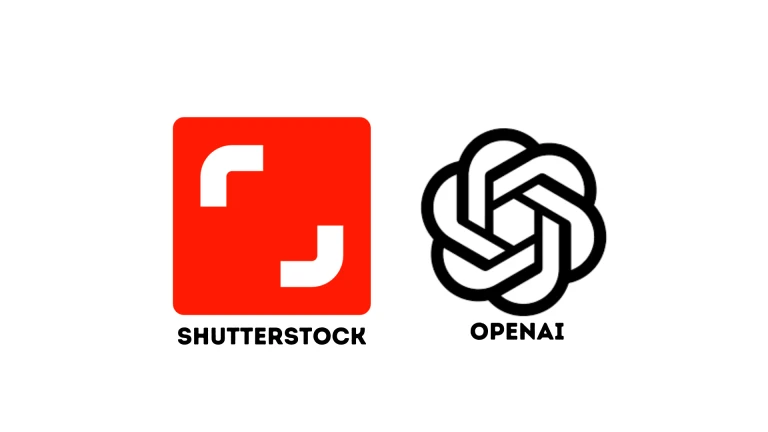 Shutterstock is willing to accept art produced by AI. Shutterstock and OpenAI join hands to launch AI Generated Stock Images stock photos created by the DALL-E 2 AI generator. Through the Shutterstock website, "direct access" to DALL-E will be made available, and a new Contributor Fund will be established to pay creators whose images assisted to the advancement of the technology. Additionally, the business intends to pay artists royalties whose work is used.
AI Generated photos will be made available in Upcoming months
According to the press statement, DALL-E photos will be made available to Shutterstock's users in the upcoming months.
We're excited for Shutterstock to offer DALL-E images to its customers as one of the first deployments through our API, and we look forward to future collaborations as artificial intelligence becomes an integral part of artists' creative workflows

This collaboration introduces OpenAI's seamless image generation capabilities to Shutterstock audiences worldwide — offering customers the ability to instantly generate images based upon the criteria they type in. That's what Shutterstock calls Creativity at the Speed of Your Imagination

Shutterstock
Shutterstock plans to Pay the contributors with Royalty!!
Shutterstock and OpenAI initially began their strategic alliance in 2021. Sam Altman, CEO of OpenAI, stated that Shutterstock's data was "critical" in developing DALL-E.
It's a huge step and it's the first instance a platform has taken such a step to pay artists back. However it also highlights the serious moral and legal issues that surround this emerging technology.
It is still difficult to give credit to artists whose work is used to create AI art generators. According to Shutterstock, a system for compensating contributors whose work was used to train DALL-E and other models has been established. Additionally, the business intends to pay royalties for the use of intellectual property.
This innovative compensation-based agreement might help resolve the debate over whether artificial intelligence-generated art is copied or stolen. Other businesses have shown more caution. Due to copyright issues, Getty Photos, a competitor of Shutterstock, has outright prohibited AI-created images and is even deploying filters to prevent access to that content. Google, on the other hand, is delaying making its Imagen tool public until it can come up with a "responsible" way to do so.
Shutterstock to not accept or license the externally created AI Generated Arts
As per FAQ page in Shutterstock's Contributor Page, Shutterstock is not accepting or licensing the externally created AI Generated Arts/Images.
This is because, "The AI content generation models leverage the IP of many artists and their content, AI-generated content ownership cannot be assigned to an individual. As per shutterstock's Contributor Terms of Service contributors must have proven IP ownership of all content that is submitted. As such, AI-generated content should not be submitted to Shutterstock."
Therefore, only the AI Arts generated using DALL-E are being accepted and considered for contributor programme.
Please read FAQ for more Information.