Messi joins Sorare as an Investor and Brand Ambassador
Lionel Messi joins Sorare and has been announced as an investor and brand ambassador for Sorare. Sorare is the leading global fantasy football game built on the blockchain. The news was announced in a blog post on the Sorare website. It was revealed that Messi had purchased shares in the company as part of a €2 million ($2.3 million) Seed Round investment. This makes Messi the first professional footballer to invest in a blockchain company. Thus, it cements his reputation as a pioneer in both the worlds of football and technology.
What is Sorare?
Sorare is a fantasy football game that allows users to buy, sell, and trade digital cards of real-life soccer players. The game is based on the principle of "collectible card games" like Magic: The Gathering, in which players build decks of cards to battle each other.

The twist with Sorare is that all of the cards are officially licensed by top global soccer clubs, federations, and leagues. That means when you buy a Lionel Messi card in Sorare, you're actually buying a piece of digital art approved by FC Barcelona and Messi himself.

Each card is one-of-a-kind and can be stored in your virtual wallet or traded with other players on the Sorare marketplace. The value of each card fluctuates depending on the player's real-life performance – so if Messi scores a hat-trick in a big match, his card will likely go up in value.

Sorare is more than just a collectible card game. It's also a social platform where fans can connect with each other and share their love of soccer. Additionally, with over 400,000 registered users from 190 countries, Sorare is quickly becoming the go-to destination for digital soccer trading and gaming.
Messi Joins Sorare
As one of the world's most popular soccer players, Lionel Messi is always on the lookout for new opportunities to score. And now he's found a new way to do just that. Subsequently, Messi joins Sorare, an online game that uses non-fungible tokens (NFTs) to reward players for their performance.

Under the terms of the partnership, Messi will serve as both an investor and brand ambassador for Sorare. In addition to promoting the game to his millions of fans around the world, Messi will also help design new in-game content and participate in special events.

"I'm really happy to join Sorare," said Messi in a statement. "It's a unique concept that can bring the joy of football to even more people around the world. I'm looking forward to working with the team and helping take the game to new heights."

"Having Lionel Messi on board is a huge coup for Sorare," added CEO Nicolas Julia. "His passion for football and innovative spirit make him the perfect fit for our brand. We can't wait to see what he brings to the game."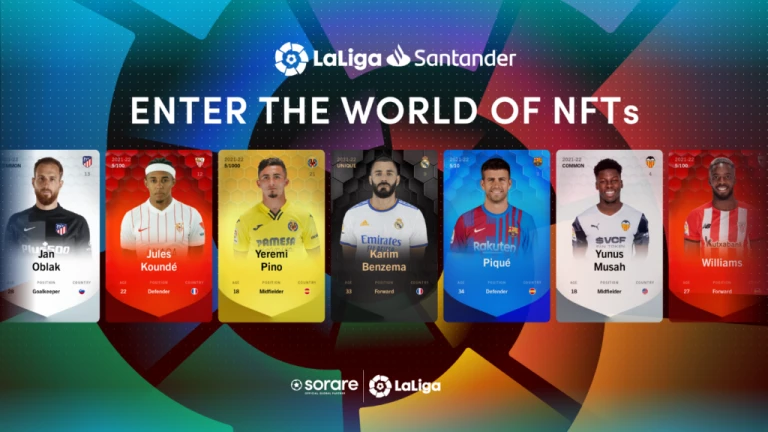 Messi's Crypto Ties
The news comes as Sorare looks to expand its footprint in the burgeoning world of Non-Fungible Tokens (NFTs). NFTs are digital assets that are stored on a blockchain and can represent anything from artwork to in-game items.
Messi's involvement with Sorare is a sign of the growing interest in NFTs from both the sports and crypto worlds. As an investor, Messi will help Sorare to continue developing its technology and expanding its user base. And as a brand ambassador, he will help to raise awareness of the company and its products.
This is not the first time that Messi has dipped his toes into the world of crypto. In December 2017, he partnered with Sirin Labs. This was to promote their LINE Messenger phone, which came with a built-in cryptocurrency wallet. And earlier this year, he joined forces with UTRUST, a cryptocurrency payment processor, to help promote their platform.
Thus, with his latest move into the world of NFTs, it's clear that Lionel Messi is bullish on the future of cryptocurrency and blockchain technology.
An Impressive List Of Athletes are a Part Of Sorare
The game is built on the Ethereum blockchain and uses smart contracts to enforce rules and facilitate transactions.
Messi joins a long list of impressive athletes who are already a part of Sorare. This includes Cristiano Ronaldo, Neymar Jr., and Kylian Mbappe.

With Lionel Messi on board, Sorare is sure to continue its growth in popularity and attract even more top talent to its platform.
Follow us on Instagram: @niftyzone