How to Create Best Prompts for Stable Diffusion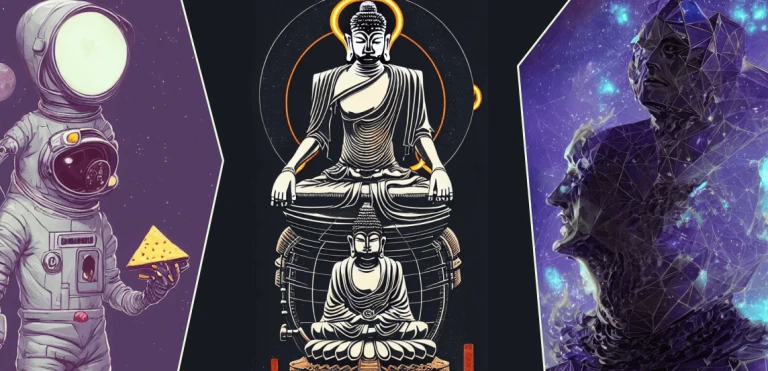 The AI model converts text into images through the prompts for Stable Diffusion. Millions of image and text description pairs from the internet were used to train it. The model is aware of which text description corresponds to which photographs as a result of its extensive experience. The exciting aspect of this technology is that you can direct the model to produce previously unattainable high-quality photos.
Prompts for Stable Diffusion
That such visuals can be created using keyword-pixel correlations is amazing! It's amazing how well it integrates the artistic style, faces (our brains are incredibly picky about even the smallest flaws), and shadows while maintaining a nice look. Human minds are incapable of comprehending the awe of enormous numbers.
The quality of the prompt determines the quality of the picture.
How to Build Good Prompts
There are tried-and-true methods for producing precise, high-quality photographs. However, most of these, if not all of these, should be covered in your prompt:
Subject: First, you will need a subject in order to create good prompts for Stable Diffusion. For example, the image that is produced for the prompt "A young woman with light blue dress sitting next to a wooden window reading a book" is given below: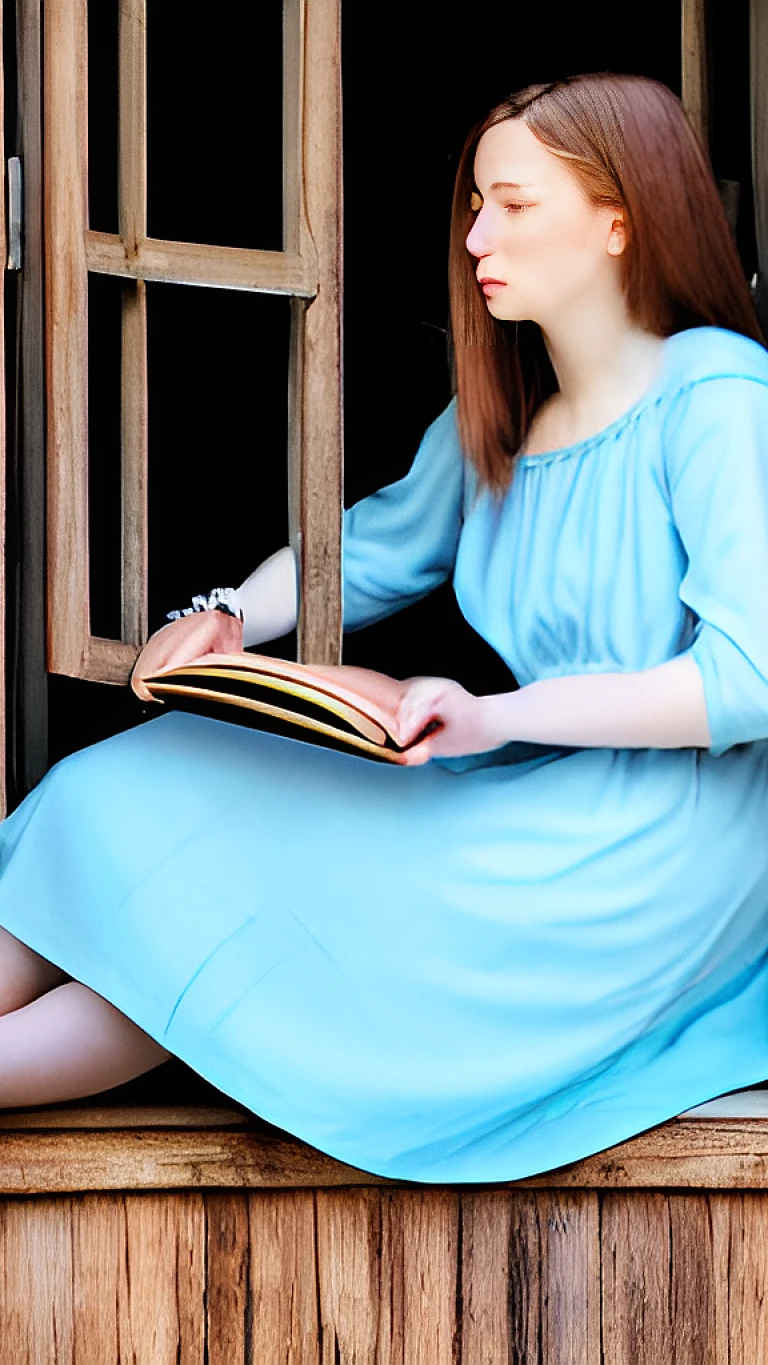 Medium: Add a medium now. Digital painting, a photograph, and oil paintings are a few examples. Thus, the next prompt is "Digital painting of a young woman sitting next to a wooden window reading a book in a light blue dress."
Once you start getting the hang of it, add the rest of them:
Style
Artist
Website
Resolution
Additional details
Color
Putting them all together, the final prompt for Stable Diffusion is:
"Digital painting of a young woman with light blue dress sitting next to a wooden window reading a book, by Stanley Artgerm Lau, artstation, 8k, extremely detailed, ornate, cinematic lighting, vivid."
The image that is generated is: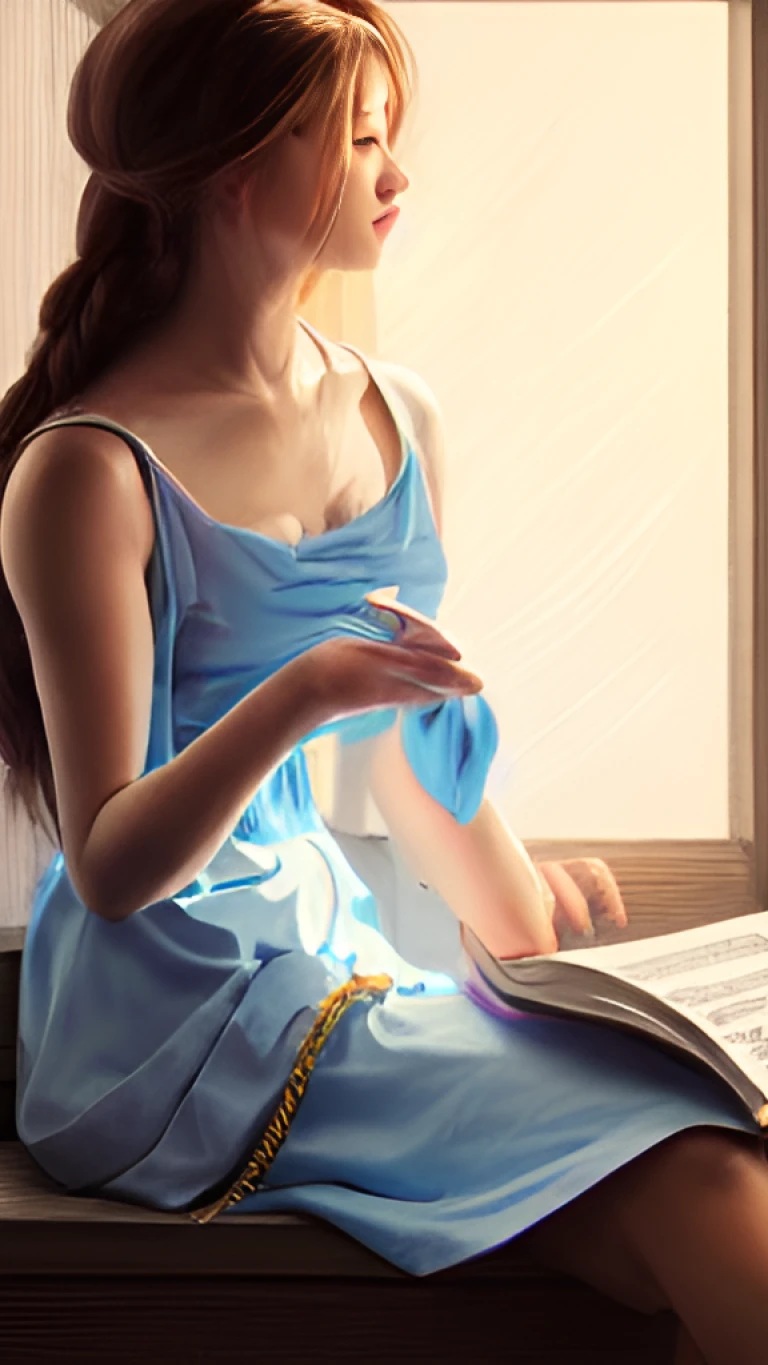 Tips for Good Prompts:
When discussing the topic, be specific and in-depth.
To make it stronger, use multiple brackets (), and to make it weaker, use [].
Pick a media that is suited for the artist. Thus, Van Gogh shouldn't be paired with, say, a photograph.
The name of the artist is a powerful stylistic modifier. Use prudently.
Try combining different styles.
Visit the prompt section to review the excellent prompts. Use the prompt as a place to start if there is an image you particularly enjoy.
Some Good Keywords We Suggest:
Medium:
Defines artwork.
| | |
| --- | --- |
| Keyword | Notes |
| Portrait | Focuses image on the face/headshot. |
| Digital painting | Digital art style |
| Concept art | Illustration style, 2D |
| Ultra-realistic illustration | drawing that is very realistic, good to use for people |
| Underwater portrait | Underwater. Hair floating |
| Underwater steampunk | underwater with wash color |
Style
These terms hone the art style even more.
| | |
| --- | --- |
| Keyword | Note |
| Hyperrealistic | Increases details and resolution |
| Pop-art | Pop-art style |
| Modernist | Vibrant color, high contrast |
| Art Nouveau | Add ornaments and details, building style |
Artist
The prompt's mention of the artist has a powerful impact. Examine their work before making your decision.
| | |
| --- | --- |
| Keyword | Notes |
| John Collier | 19th-century portrait painter. Adds elegancy. |
| Stanley Artgerm Lau | Strong realistic modern drawing. |
| Frida Kahlo | The strong impact that mimics Kahlo's portraiture, occasionally lead to a picture frame |
| John Singer Sargent | Useful for creating 19th-century delicate garments and women's portraits, as well as some impressionism |
| Alphonse Mucha | 2D portrait painting in style of Alphonse Mucha |
Website
Due to the fact that each website has a specific specialist category, mentioning an art or photography website has a powerful impact.
| | |
| --- | --- |
| Keyword | Notes |
| pixiv | Japanese anime style |
| pixabay | Commercial stock photo style |
| artstation | Modern illustration, fantasy |
Resolution
| | |
| --- | --- |
| Keyword | Notes |
| unreal engine | Very realistic and detailed 3D |
| sharp focus | Increase resolution |
| 8k | However, increasing the resolution could make it appear more artificial. Increases the image's realism and camera-like quality. |
| vray | 3D rendering best for objects, landscape and building. |
Additional Details to Prompts for Stable Diffusion
Add specific details to your image.
| | |
| --- | --- |
| Keyword | Notes |
| dramatic | Increases the emotional expressivity of the face. Overall substantial increase in photo potential / variability. +1 for variability, important for getting the max hit. |
| silk | Add silk to clothing |
| expansive | More open background, smaller subject |
| low angle shot | shot from low angle ** |
| god rays | sunlight breaking through the cloud |
| psychedelic | vivid color with distortion |
We've gone through the fundamental format of a solid prompt. As a guide rather than a set of rules, use this. Stable Diffusion is an extremely adaptable model. Let the clever use of keywords take you by surprise!
Follow us on Instagram: @niftyzone