Beeple Joins hands with Solana to Introduce Immersive 3D NFTs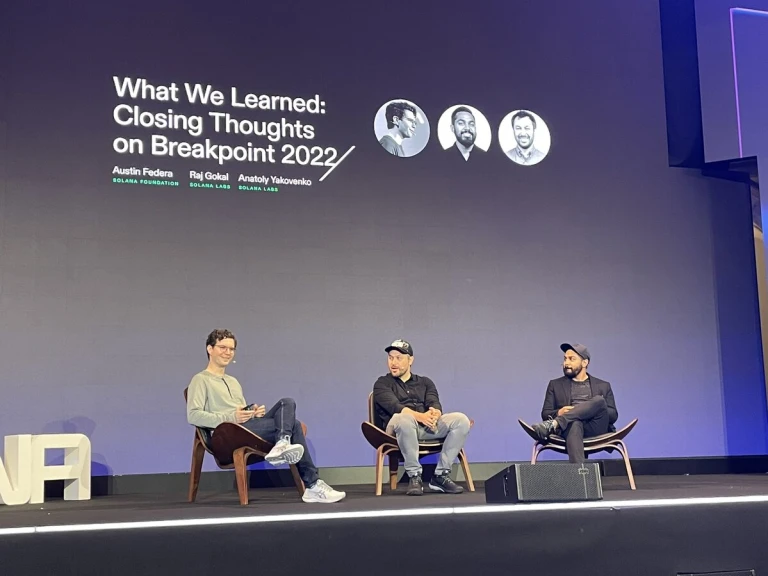 Beeple, one of the most inventive NFT artists in the world, will soon join Solana and introduce the future of streaming with immersive 3D NFTs. Know more about Beeple Joins hands with Solana here in this article!!
Beeple Joins hands with Solana
Stephen Hess, co-founder and CEO of Metaplex Studios, announced the news on November 6 in Lisbon, Portugal, during Solana's Breakpoint conference. The organization driving the Solana NFT standard is Metaplex Studios. Stephen Hess, the founder of Solana's NFT standard, greeted the 41-year-old artist in Lisbon.
As part of joining the blockchain family, the renowned NFT artist 'Beeple' has pledged to produce creative 3D NFTs on the Solana blockchain.
With this, Beeple will go down in history as the first NFT creator to introduce a 3D touch to NFTs that will support 3D and streaming, on the Solana blockchain.
A slide in Hess's welcome note for Beeple revealed that users will be able to design unique NFTs. Further, these NFTs will be influenced by random things and Beeple's famed 'Everydays' collection. It was sold for more than $69 million in 2021.
Beeple: The Artist
American digital artist Mike "Beeple" Winkelmann is known for his work on the NFT collections "Everydays: The First 5000 Days" and "Human One." He is widely recognised for referencing popular culture to make references about current affairs.
Christie's sold Beeple's "Everydays: The First 5000 Days." It is the first-ever entirely digital art piece on blockchain, for $69.3 million at an auction in March 2021. Only Pak's "The Merge," which sold for $91.8 million, was more costly than this NFT ever was.
Earlier this month, Beeple tweeted about the development of a digital art studio in Charleston, South Carolina. The area will be utilized to produce and distribute digital art with the intention of reaching new audiences.
Also, follow us on Instagram