Adidas Origninal NFT Wearable Collection Launched!!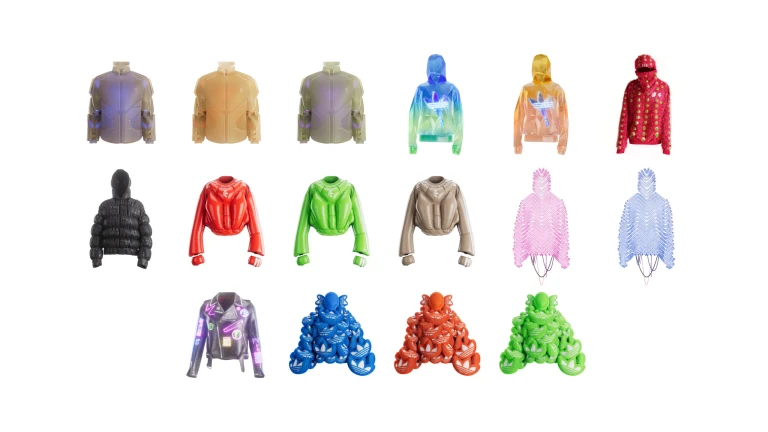 Adidas Origninal NFT Wearable Collection Launched was launched on November 16th. Adidas Originals has unveiled a limited range of blockchain-based virtual wearables. It will be available as non-fungible tokens (NFTs) on adidas metaverse website. The launch of adidas Originals first NFT line of wearables, which is a new, interoperable product category Adidas calls "Virtual Gear". This pushes the brand's quest to reinforce its community-based, member-first, open metaverse approach.
Adidas Original's NFT Wearable Collection
The 16-piece collection is a creative and cultural milestone in the history of the brand. It ties together past and future, virtual and physical, communities and creators, culture and identity. It was revealed after a teaser campaign with the adidas Discord community and is available within the wallets of existing Phase 2 Capsule NFT holders.
"We're laying down a marker in this new age of originality – one that unquestionably serves the community, heroes the purveyors and collectors of emerging style and culture, benefits the value creators, and supports the diversity of expression and utility that blurring virtual worlds has allowed us all to explore."

"I love the opportunity this collection represents for our most engaged community of holders. Every capsule holder has a choice at launch – burn and express their virtual identity with adidas' first Virtual Gear collection, or list and allow others to join this community. With our community and creator ecosystem at the core, Adidas will explore every viable utility, platform, and experience within Web3 to unlock new possibilities for our wearables, with a focus on tangible value and immutable utility for our community members. No matter what, no matter where – adidas is synonymous with the boundary breakers. Now, in whatever realities they choose to inhabit."

Erika Wykes-Sneyd, vice president of adidas / studio (also known as "Three Stripes Studio")
NFT Wearables are meant to be worn by Virtual Avatars
Every piece of Adidas Origninal NFT Wearable Collection is compatible with other identity-based projects and worlds. It is meant to be worn by virtual avatars. It is also available through a PFP dressing tool.
The collection itself anticipates an unrealized future with a succession of disruptive designs, including a "C2172" and "SPACE CRYSTAL." Meanwhile, "WALLRUNNER" and "P.F.D – Personal Flotation Device," provide fun interpretations on the brand's creative potential. Subtle allusions to classic components of adidas Originals' distinctive DNA are subsequently achieved through designs like the "NEOBONE". It is inspired by the rubberized sole pattern of the legendary Superstar model.
The collection also features three limited edition creator-led wearables. Each embody the artistic flare of Bored Ape Yacht Club (BAYC), Gmoney, and Punks Comic. Further, by this Adidas is keeping up with the brand's ongoing partnership with its initial Web3 partners.
The limited wearables collection will be available on November 16th. Owners of the adidas Originals: Capsule NFT Collection. It will be able to learn which of the 16 unique items they have been assigned if they choose to unveil and replace their Capsule NFT. This implies they must agree to 'burn' the Capsule NFT they now own in order to produce one of the 16 new digital wearable NFTs at random.
Further, those who do not already own an Adidas Originals: Capsule NFT will be able to acquire the new Virtual Gear collection directly through the various NFT markets starting November 16th. Additionally, community members who own an adidas virtual wearable and an NFT from a partner collection that is compatible with it (BAYC, MAYC, Inhabitants) will be able to use a PFP Tool to "dress up" their NFT.
Also, follow us on Instagram