Top Singaporean NFT Artists 2022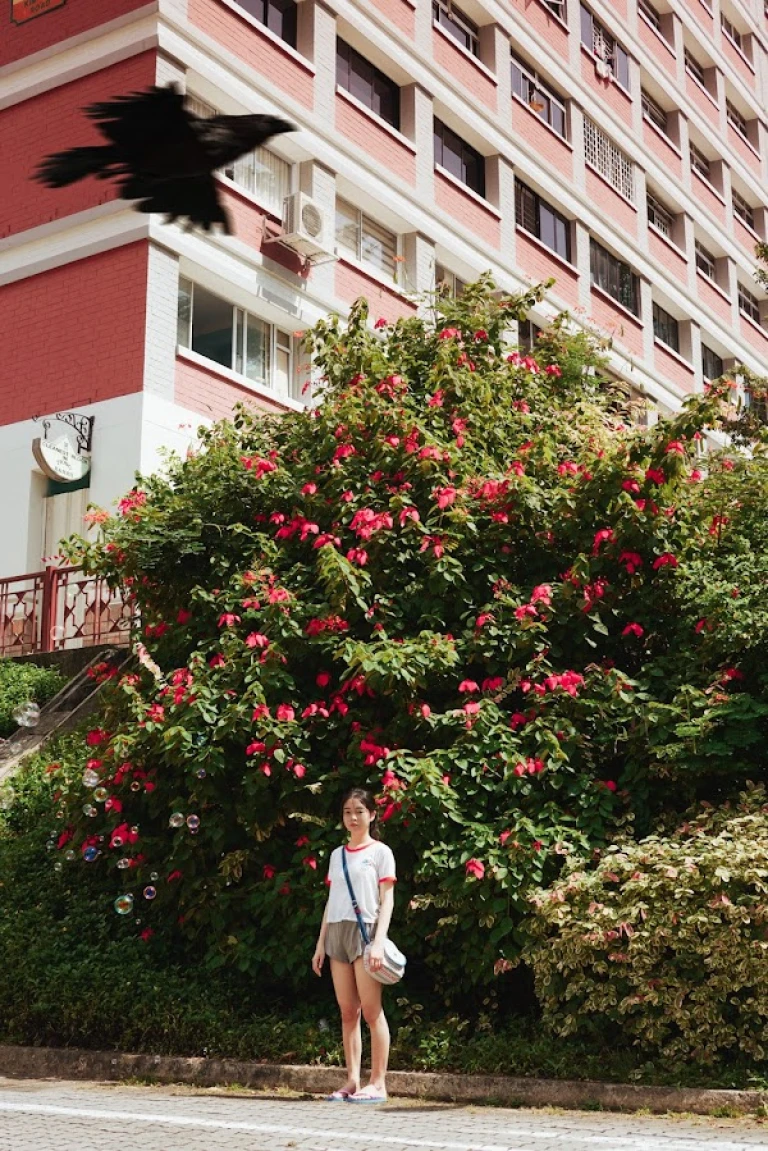 Singapore's art scene could be seeing more traction with the rising interest in NFTs. Local artists have commented that NFTs are a way to provide greater transparency and ownership of their artworks. It has also become a way for artists to truly monetise their art, making a career in art more practical than it was before. In this article, we introduce to you 8 notable Singaporean artists who have made a name for themselves in the up-and-rising NFT scene.
1. Shavonne Wong
Possibly the most well-known Singaporean NFT artist to date, Shavonne Wong proudly notes that NFTs have provided artists to earn a sustainable income while doing what they love. In a historic moment, her NFTs from her Love is Love NFT Collection was bought by Hollywood actor Idris Elba for a total of 0.538 ETH, or around 650 USD. At the time of writing, the floor price of the Love is Love collection stands at 0.099 ETH, or around 120 USD.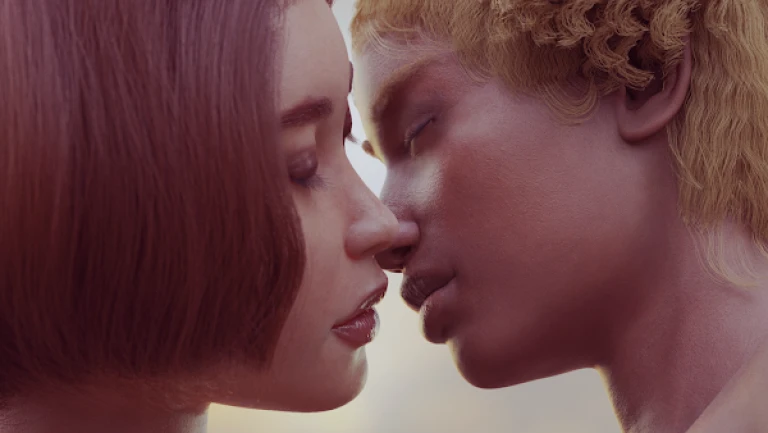 Her works are featured on OpenSea, where she features her other works. In her collaboration with Lenne Chai, they launched an NFT Collection named By Proxy. This collection depicts the experience of a typical Singaporean student, sparking nostalgia and familiarity among Singaporeans.
2. Kristal Melson
Kristal Melson is another artist who creates works based on her life experiences. As a new mother, she delved into NFTs to take a step back from motherhood. She then chose to depict her experiences in womanhood through art, which led her to the world of NFTs. She has also collaborated with local fashion label Love Bonito to launch the Tiger Bloon NFT.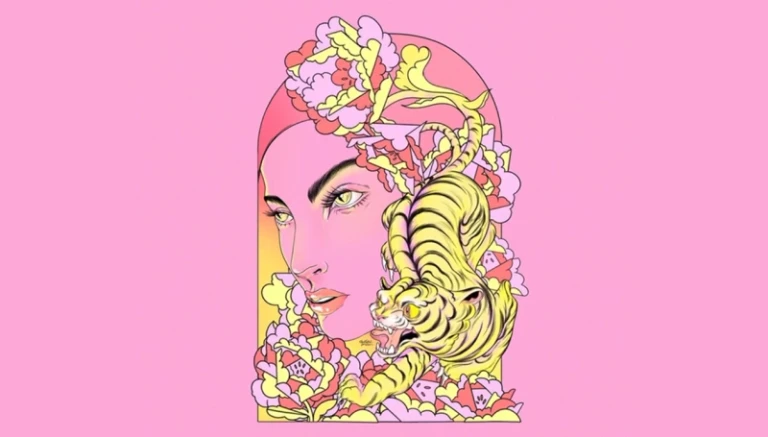 Melson's work ties strongly with the female experience. In a series of works titled Debaser, she portrays females defying unrealistic standards imposed on them in absurd ways. Melson says that when creating art for NFTs, artists can truly do whatever they want, without the pressure of a curator to influence how the art turns out. She also says she's exploring using animation or sound as mediums for NFTs, something not seen often!
3. Hafiz Karim
AKA The Next Most Famous Artist, the Lasalle graduate relocated classical artworks into common spaces in Singapore. He champions the use of social media in an iconic statement, saying that it allows him to integrate classical pieces meant for the elite into a public space for the common folk. His notable works include the Visitors of Singapore NFT Collection on OpenSea, which features renaissance individuals in places like the hawker centre and the MBS pool.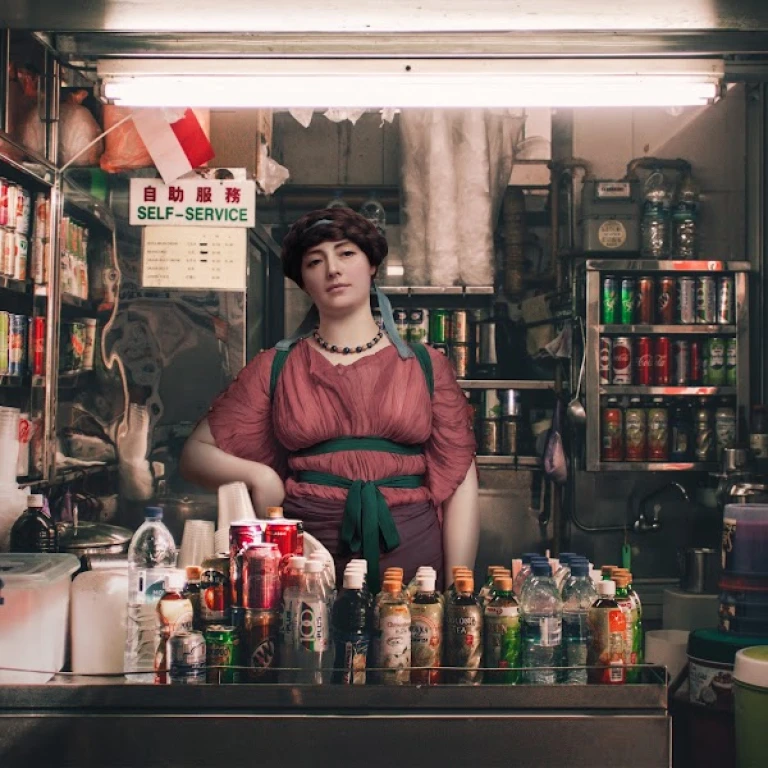 He praises the NFT scene for introducing him to a community of like-minded artists and says that they really support one another. In order to give back to the community, his works feature current affairs to raise awareness. Such artworks are inspired by travel, the Covid-19 pandemic and the Black Lives Matter movement.
4. Speak Cryptic
Also a graduate from Lasalle College of the Arts, Speak Cryptic has been acknowledged as a pioneer in Singapore's NFT scene. His works feature monochrome individual pieces, inspired by his personal experience as a minority in Singapore.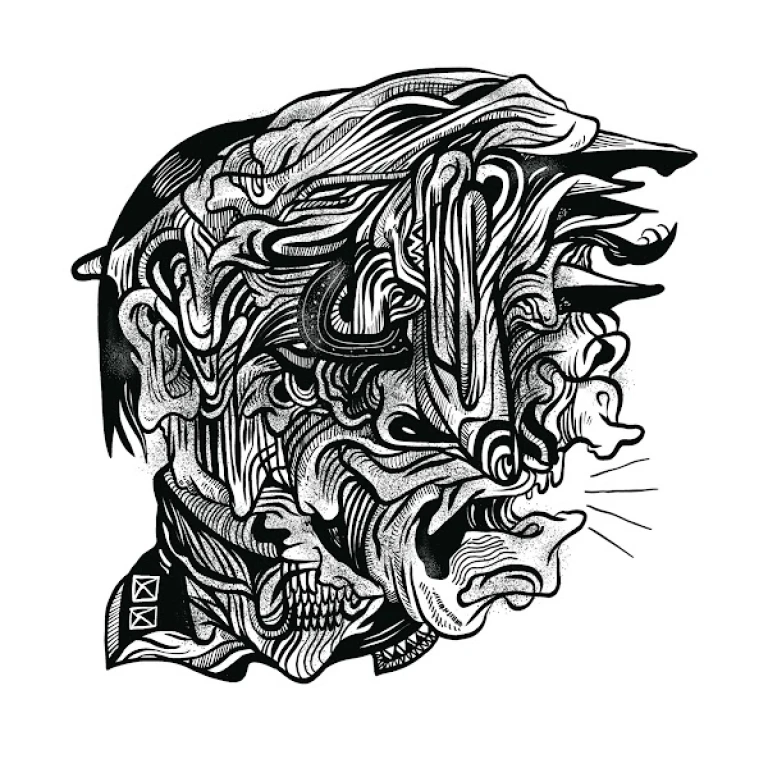 Speak Cryptic also credits Lasalle for introducing him to a community of artists who support one another. He also says that his works are inspired by features of his identity such as his race and fashion choices. Although his very first NFT was sold for 0.7 ETH right off the bat, he was under the misconception that it was merely 'computer money' that couldn't be used to support him. It was only after the money appeared in his bank account that he really considered NFTs as a way to monetise art. He also says that NFTs have helped artists balance between their 9-5 jobs and their passion for art.
5. Lanzavecchia + Wai
As a Director of the design studio Lanzavecchia + Wai, Hunn Wai and Francesca Lanzavecchia have always had a strong interest in the art scene. They create commissioned art pieces in their space, and their works are unlisted on OpenSea. Notably, their NFT Collection Living Vase 01 drew attraction to them, and their work One Flower of Hope for the Refugees is pledged to the UNHCR.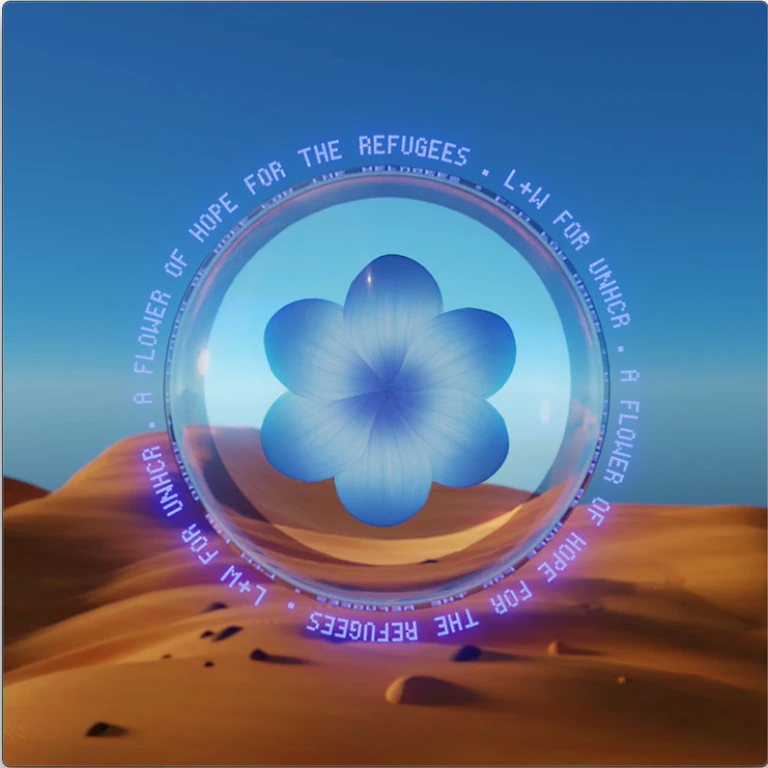 Like many other artists, Lanzavecchia + Wai aims to use their art and platform to support those who need it. The proceeds from the sale of One Flower of Hope for the Refugees go towards the UN High Commissioner for Refugees in hopes of supporting vulnerable, displaced Afghans. However, neither Lanzavecchia nor Wai considers themselves artists since neither of them does works that show their interpretation of the world. They consider themselves designers who cater to their target audience's needs instead.
6. Howie Kim
Howie Kim's artwork is often seen floating around social media and Singapore's art spaces. His works feature individual characters in his unique style. His latest drop, titled Bongdirk759 on OpenSea, features his NFTs as original characters living on planet 759.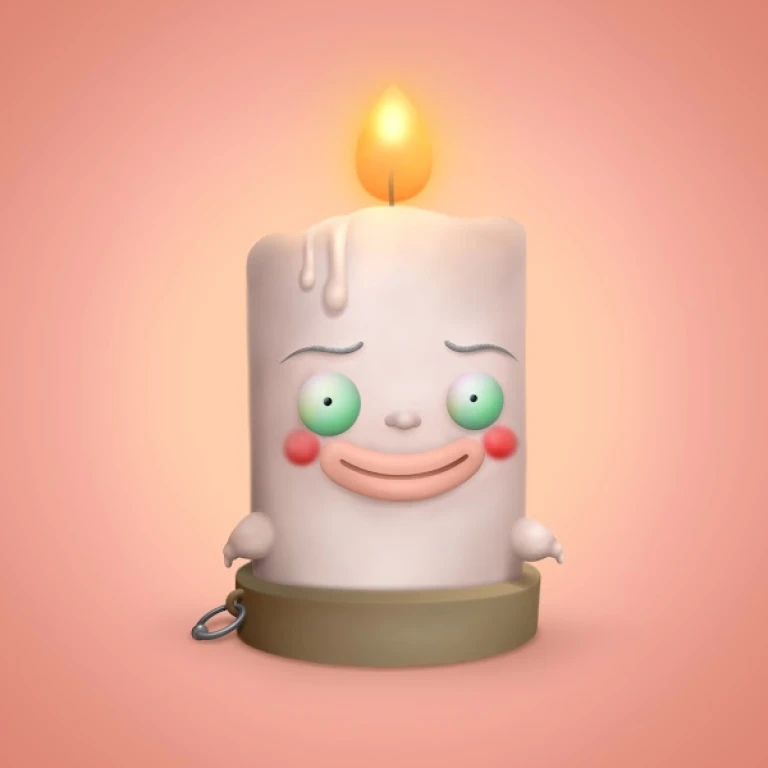 Kim states that his inspiration comes from wanting to create stories, worlds and characters. Since then, his works have been featured as lifesize installations along Orchard road.
7. Lioncolony
Founded by Oh Jia Hao in October 2021, Lionolony dropped The Other Side NFT Collection, featuring 8888 Moonwalkers on OpenSea. These individuals are meant to be located on the other side of the moon, and buyers are encouraged to create a community among themselves. Out of the 8888 Moonwalkers, 1788 of them are coined 'Celestial', which are considered rarer Moonwalkers.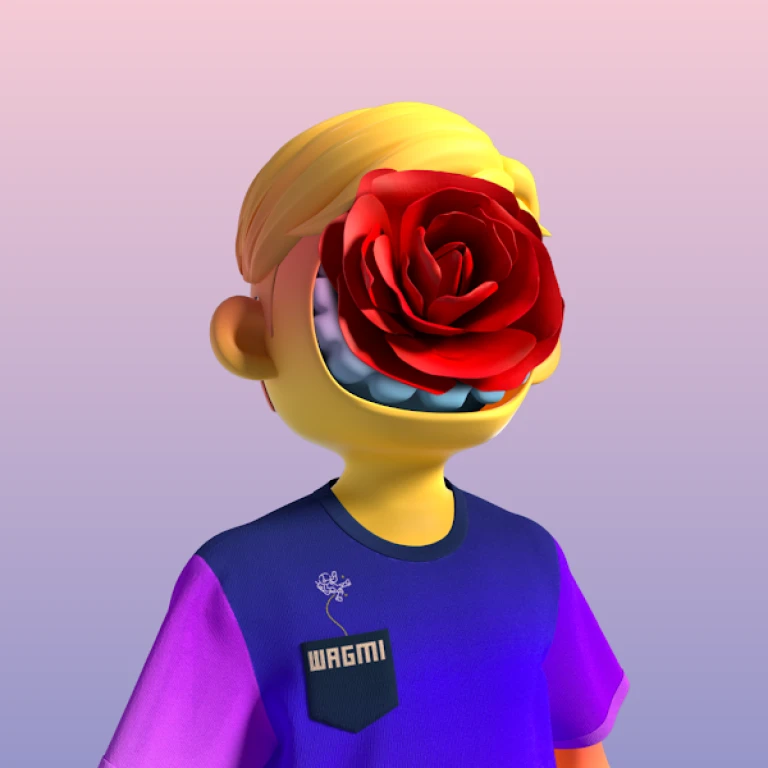 Lioncolony believes that NFTs are the path creators will take to have greater ownership of their artwork. They believe that NFTs are a way for creators to do what they love, regardless of their creativity level. Lioncolony also mentioned that they intend to launch more NFTs in the future.
8. ShiGGa Shay
One of Singapore's leading musical acts, rapper ShiGGa Shay has ventured into using music as a medium for NFTs. His debut SPACEBARS was launched onto crypto.com, featuring card designs of himself as an astronaut floating in space. On those cards, you can access parts of a freestyle rap. Once you collect all the designs, you can unlock a legendary card featuring the entire rap.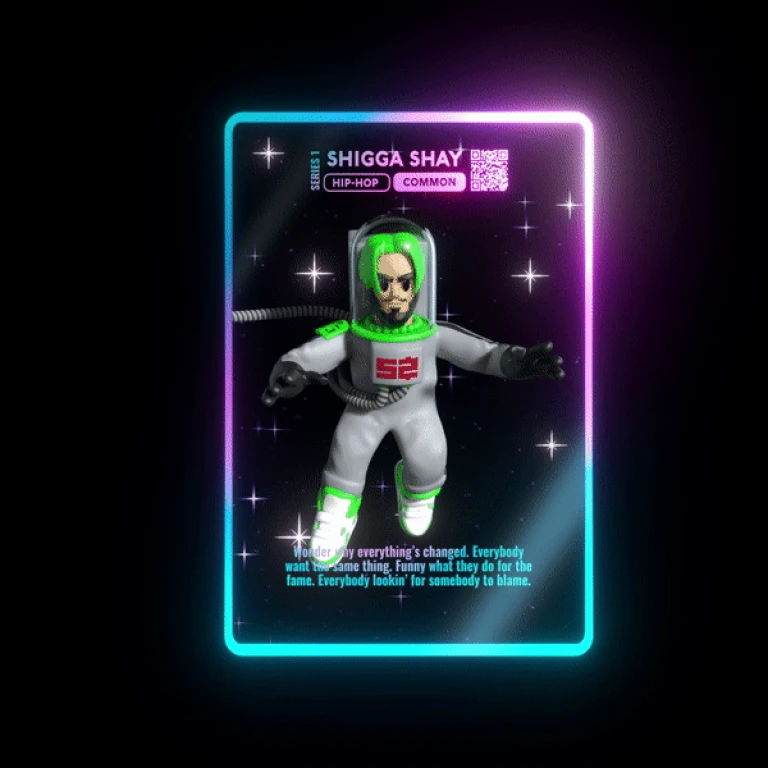 ShiGGa Shay strongly believes that NFTs are the future, and believes that blockchain technology will somehow change the music industry in the future. All designs of ShiGGa Shay's NFTs sold out in 4 minutes after its launch, a testament to the work's popularity.
NFT artists in Singapore have many things in common. In a society where the art scene is not as prominent or pursued, NFT artists find comfort in one another, creating a community of like-minded individuals. They also recognise the power of their platform and use it for charity work to help those in need. Singaporean artists also believe in the power of NFTs to give creators true ownership of their work. Since all information on the blockchain is true, the authenticity of the artwork can be traced back to its owner, giving the creator the credit that they deserve.
Thanks for reading! At Niftyzone, we value your craft and wish to share it with the NFT Community!
Follow our Twitter and Telegram for more updates on our Marketplace.
Feel free to contact us for any further inquiries, or have a look at our FAQ page as well!